Blenheim Palace is one of those places we've driven past lots of times but never really known what was inside. I wish now we'd been before because it is just beautiful.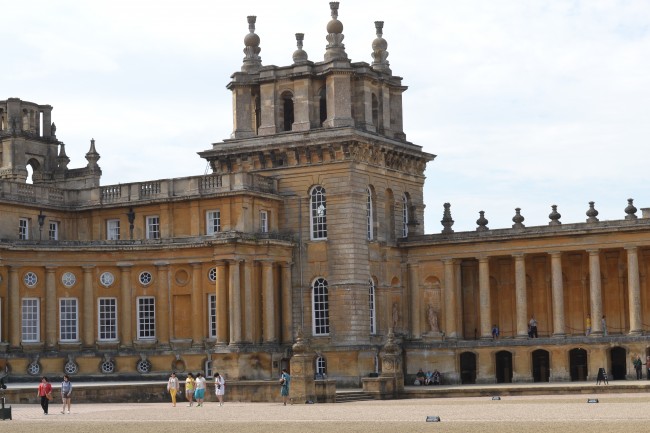 The Palace itself is huge, Z especially was completely awestruck and even more so when he discovered it had taken 28 years to build!! The members of staff greeting people at the entrance to the palace were brilliant, very happy, friendly and full of knowledge. There are two routes through the palace, the upstairs is an audio visual tour which takes about 40 minutes and downstairs  you can walk around at your own pace. We started with upstairs, The Untold Story, which was great, but a bit long for the kids who found themselves gazing out of the window to the wide expanse of grass wishing they were outside. However, if you have older children I would recommend The Untold Story, Rob and I learned a lot, and were both glad we stuck with it.
After the Palace tour we set about exploring outdoors, but first refuelled in the beautiful Water Terrace Cafe, with an amazing view.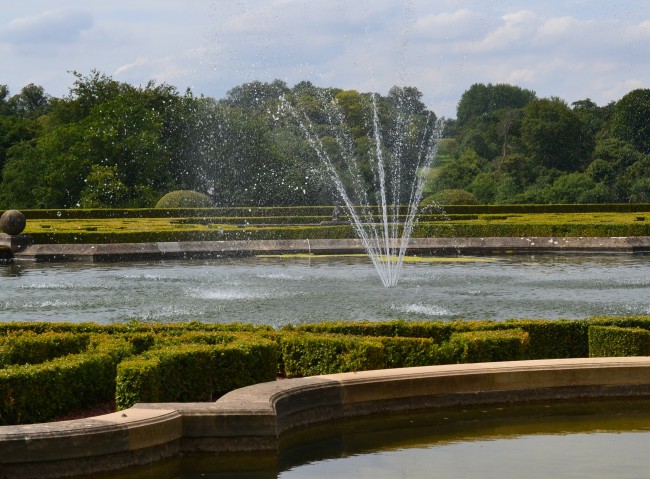 The kids were in their element running around, climbing trees and practising a bit of gymnastics. The grounds were simply fantastic, huge amounts of space and not many people.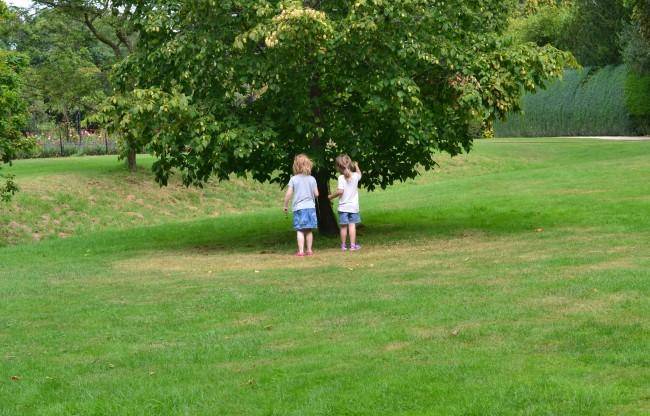 I spent a very happy 10 minutes wandering around with my camera, photographing flowers, which made me feel quite old, but it was a lovely bit of rare me time.
A big highlight for all of us was The Grand Bridge by the water cascade. Z was entranced and we all had fun looking for fish.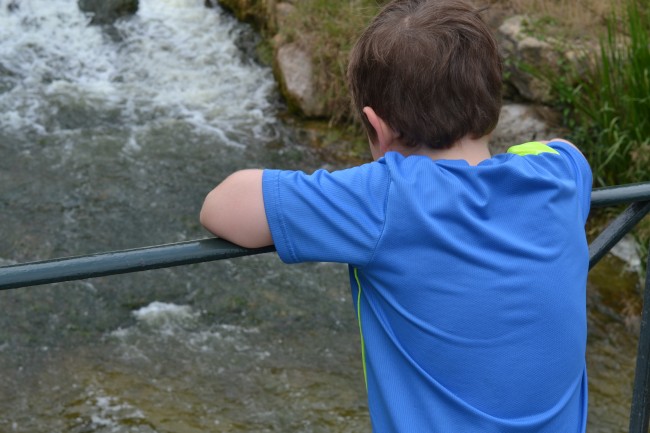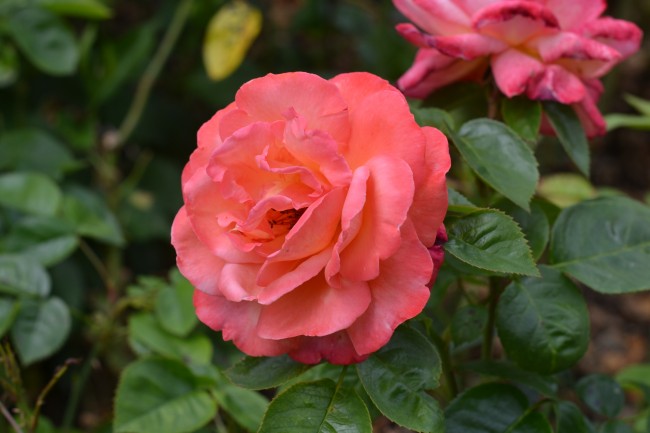 By this point the kids were desperate to get to the Pleasure Gardens, which is the area especially made for children. You can get a little train from the Palace to the Pleasure Gardens for a small fee, but it was such a lovely day we decided to walk, which only took about 10 minutes. You can also drive down, which is a good option if you think the kids might be tired afterwards.
The Pleasure Gardens are the perfect place for kids to relax and blow off some steam. If we loved closer I'd buy an annual pass just for this section of Blenheim Palace.
Z and I had a fun game of chess on the giant chess board. He won as usual.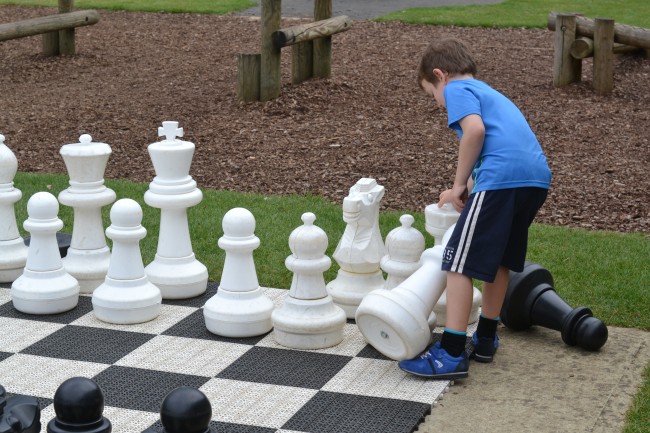 We spent a long time in the fantastic outdoor play area, which also had a great smaller sandy section for littler people.
The enduring memory I have from Blenheim Place is the sense of space, even though there were plenty of people around it didn't feel crowded or busy, it was a really lovely place to spend a family day.
Everyone loved the maze, although Z had a minor panic when he got lost, so do keep little children close.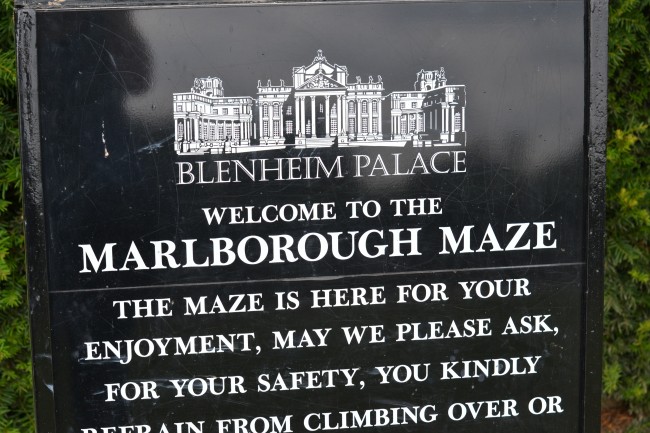 My favourite part of the Pleasure Gardens has to be the Butterfly House. This is  a big conservatory type building, full of pretty flowers and butterflies flying free. My children adored it, especially as we don't see many butterflies around anymore.
All in all we had a great day at Blenheim Palace and would definitely go again.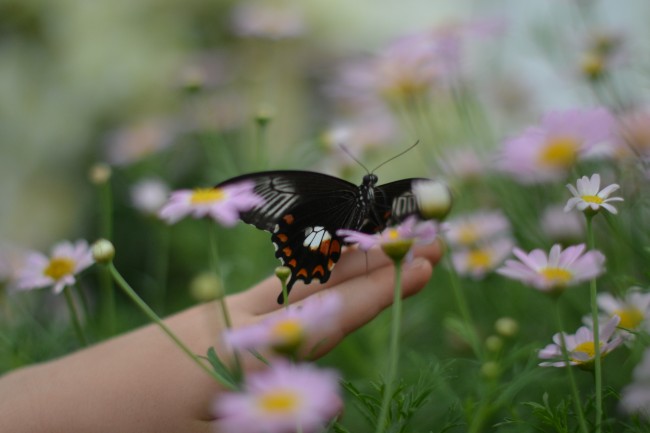 A Family Ticket to the Palce, Park and Gardens is available for £47.20 if you book in advance. See the Blenheim Palace website for more details and information about special events. The Halloween entertainment looks like it will be great fun.
We received our ticket free of charge for the purpose of this review.