The girls and I found ourselves alone last Sunday morning, so while Z and his Dad were having fun at rugby, we dressed up, made treasure maps and went out to find some fun.
The girls have been playing together brilliantly recently, lots of wonderfully imaginative games with dolls, playmobil or their rabbits. They set up school complete with crafting and reading corner and go on 'holiday' singing as they play. I could listen to them play and giggle all day long. S usually takes the lead, but H holds her own and isn't just the follower. I love the relationship they have, that they always have a little playmate, someone to confide in, to give advice to and talk about their day. When H was first born, a two year age seemed like a lot, but these days it seems like hardly anything, especially as it's just one school year. Little H has almost grown up too fast to catch up with her big sister.
Their different personalities are reflected in their choice of dressing up outfits, one a funny little Tinkerbell and one a happy, adventurous Jake.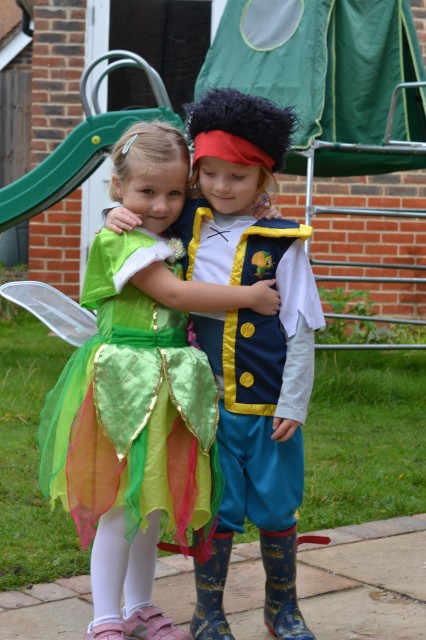 They are the sweetest little pair of girls, I just can't explain how much they make me smile everyday, their creativity, confidence  and enthusiasm just blows me away.
I secretly watched them work together on an alphabet puzzle yesterday, they decided one should sing the ABC song while the other found the pieces. A brilliant bit of teamwork. I just hope that they stay bestest friends forever.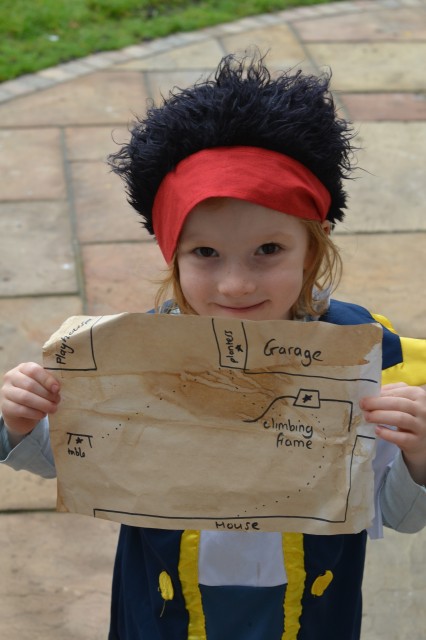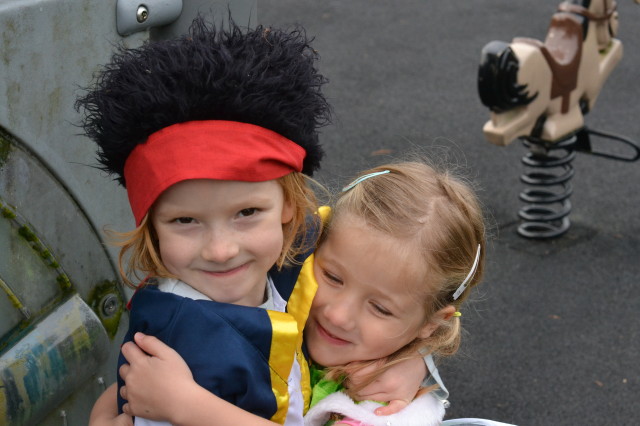 Of course like any siblings they have their less good moments, when one gets locked out of their room or one wears the others clothes. We could have lots of fun in their teenage years……