Taking the first step on the property ladder is likely to be one of the most important decisions you will make.
Are you intimidated by the prospect of purchasing your first home? Fear not, because here we have broken it down into simple steps. Let's go!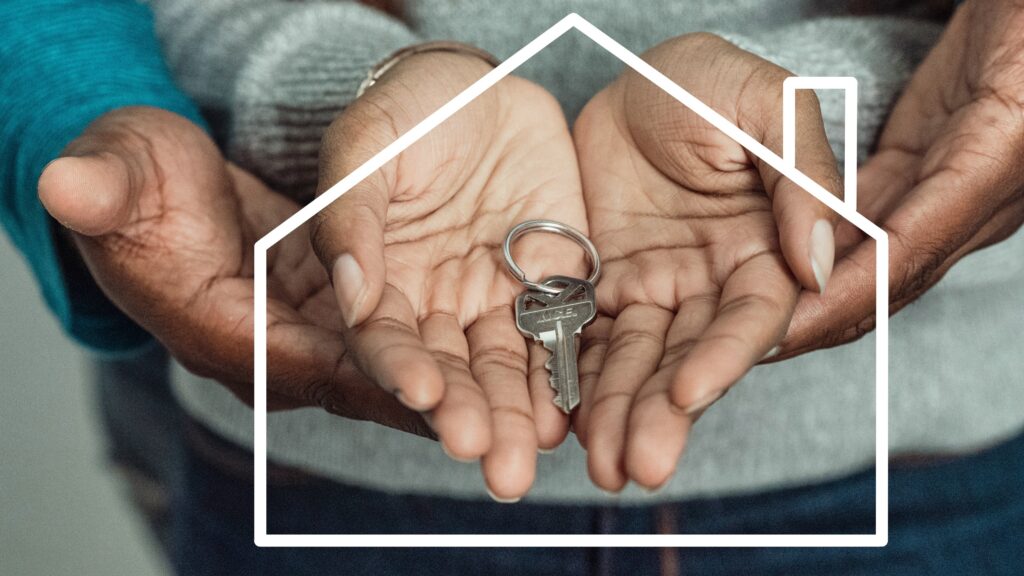 Photo by Kindel Media from Pexels
Buying v. renting
Renting may be preferable to buying for some people, and vice versa. Both have advantages and disadvantages. You do not have to pay a huge deposit if you are renting. You also have the freedom to move whenever you want. The disadvantage is that you do not own the house, so any changes, such as redecorating, must be approved by the landlord. Not only that, but at any time the landlord could decide that they want their house back and want to sell, making it less secure.
You can make any changes you want to the house if you have a mortgage. In addition, your monthly payments will go toward the purchase of a property that you will eventually own. The initial deposit for a mortgage, on the other hand, can be difficult to come up with. It is also not as simple to pick up and move.
What will you be able to afford?
Visit a mortgage advisor or check out MortgageCalculator.UK before you begin your search for a property. They will give you an idea of what you are able to afford. You will need to show them some documents first, including:
Proof of identity
Proof of your existing address
The last three months worth of payslips
Your most recent P60
You should be able to borrow four times your gross income, as a general rule of thumb. The deposit, the length of the mortgage, and the interest rate all have an impact on your monthly payments. Fortunately, there are programs available to assist in making mortgages more accessible.
Have a deposit ready
Usually, you will be required to put down a deposit of between 5% and 20%. That's a substantial sum of money, especially if you are renting. A stringent budget can assist you in saving for that all-important deposit. The best place to start is to figure out how much you spend each month, taking into account large expenses such as car repairs. You can then calculate how much you can realistically afford to save and begin putting money aside. Putting your money in a simple savings account will work, and you may even receive interest payments. ISAs are another excellent way to save. These have a higher interest rate and are more difficult to access. If it's hard to get at, you are less likely to dip into it.
Find your ideal home
Online estate agents such as Rightmove and Zoopla make it simple to search for homes.
You should also consider the surrounding environment. Do you want to stay somewhere with lively nightlife? What about the trip to work? How are the surrounding schools?
Getting a mortgage in principle
Before you start looking at houses in person, talk to your lender about a mortgage agreement in principle. Consider this a mortgage estimate. You will have a better idea of what type of mortgage is best for you and how much you will be entitled to. Your mortgage advisor will discuss two types of mortgages with you: repayment and interest-only. A repayment mortgage is self-explanatory: you repay the loan. You only pay the interest on the loan on an interest-only mortgage, but you must pay the full price of the property at the end of the mortgage term.
View the property
Now it is time to see if the house is the right one for you! Take someone with you so that you can get a second opinion. Look for signs of damp, run your hands over walls to see how they feel, check the water pressure, and do not be afraid to ask the seller questions. If you like what you see, arrange a second viewing but for a different time of day to suss out any problems with noise, traffic, and lighting. 
Put in an offer
First and foremost, contact the estate agent and make an offer. If they agree, you are good to go. But keep in mind that nothing is final until contracts are exchanged and either party can pull out. If they refuse your offer, you may have to go back to the beginning and look at your financial situation again. If it is accepted, it is time to talk to your mortgage provider and get it finalised. 
Collaborative Post