We only watched Frozen for the first time last week, but already my little girls are Frozen crazy. I've never known them to be so enchanted by a film.
Frozen costumes and toys are still quite hard to get hold of, so we set about making our own.
Our Elsa crown is super simple and not hugely impressive, but my girls LOVE it!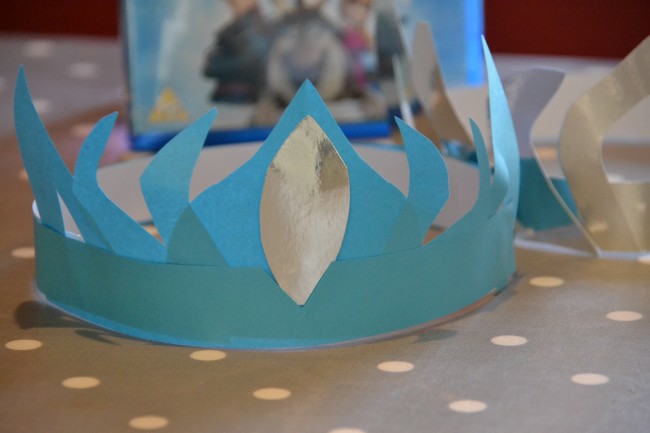 H completed her outfit with an old Cinderella dress and some gloves.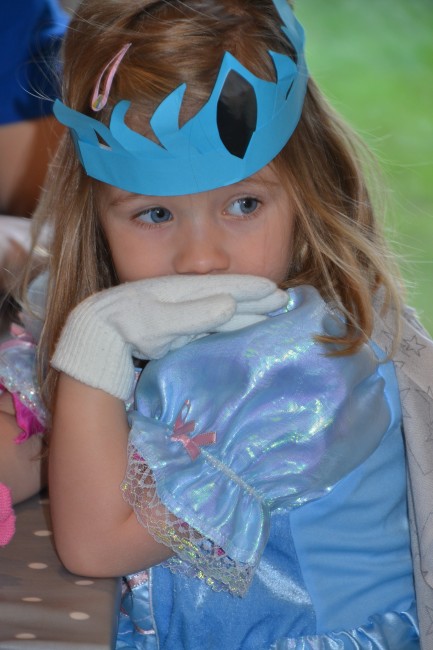 S wanted an Anna crown.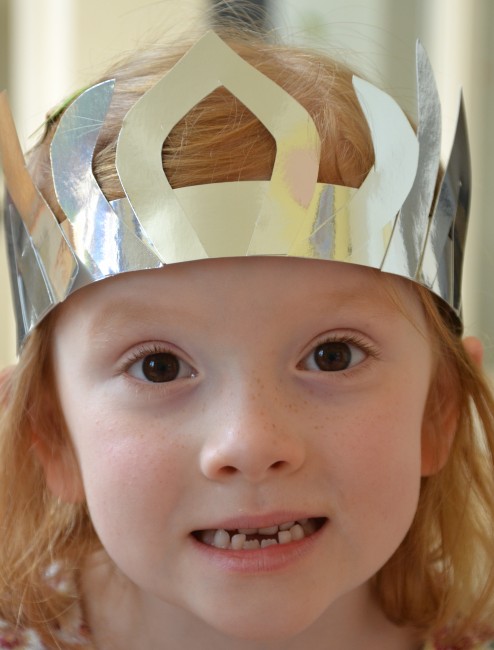 What do you think?
Have you made any Frozen props or costumes?
Other Frozen crafts
We love this ice tower from Here Come the Girls.
If you have some frozen figures, you could make a snow dome like this one from Red Ted Art.
Make different types of sensory snow like Science Sparks.
Create a small world scene with this fantastic snow dough from Imagination Tree.
Make a party favour Olaf