We all love dinosaurs in our house and my 3 year old adores the Gigantosaurus TV show and the books too. His big sisters have been busy reviewing the new game on the PS4 so I'm going to hand over this post to them.
Gigantosaurus: The Game
This Disney dino tale is part saving the world, part super race, and all giant fun! Rocky, Tiny, Mazu and Bill have scary problems –like the meteor that's blocked up Giganto's volcano! Only you and your dino friends can dare to solve puzzles and save the day –but you might need Giganto's powers too!
It's hard to explain how fun Gigantosaurus is! Fun doesn't even start to cover it!
The aim of the game is to find eggs and take them safely back in the nests before Gigantosaurus finds them! There are multiple islands and levels. If you need help locating the eggs, there's a handy map which tells you how close you are and what island you need to go to as well as which direction you need to go in.
It's easy to understand once you get started. My sister and I giggle the whole time we play. Once you've started you can't stop, it's unbelievable how excited you get once you're near an egg and how jumpy you get when hear the Gigantosaurus roar!
I really enjoyed Gigantosaurus from the moment I started. I was kind of unsure at first because it looked a little babyish but as soon as I actually started playing it was the best fun. You never know what's going to happen next!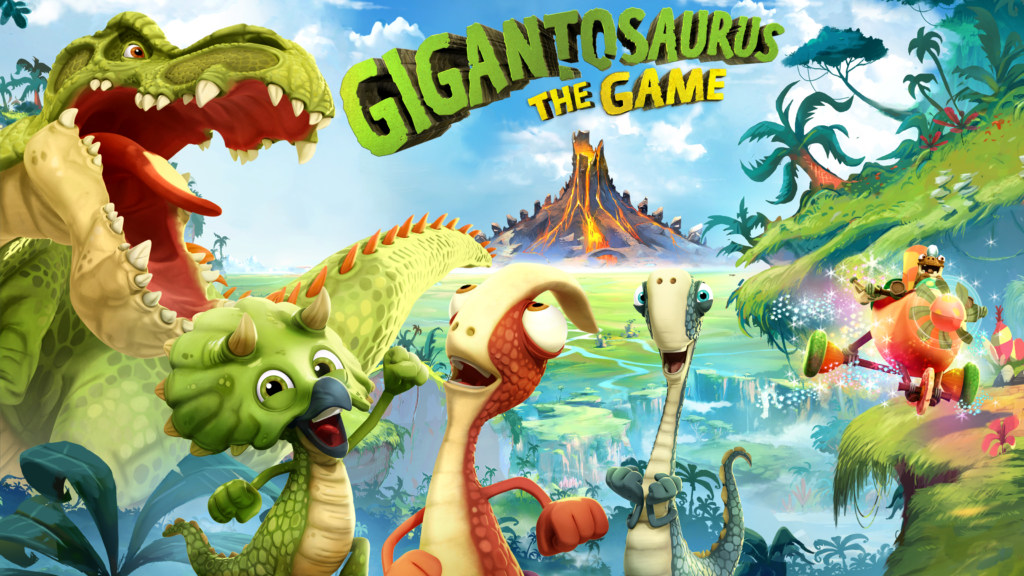 I would rate this for all ages once you know how to control a controller. If you've ever watched or read Gigantosaurus by Johnny Duddle the characters are from there! We really like drawing the characters too!
The game is so funny. Each dinosaur has a power. The Triceratops has tree knocking over power, the Diplodocus has tail whack power and the Ankylosaurus has tool power.
You have to try it!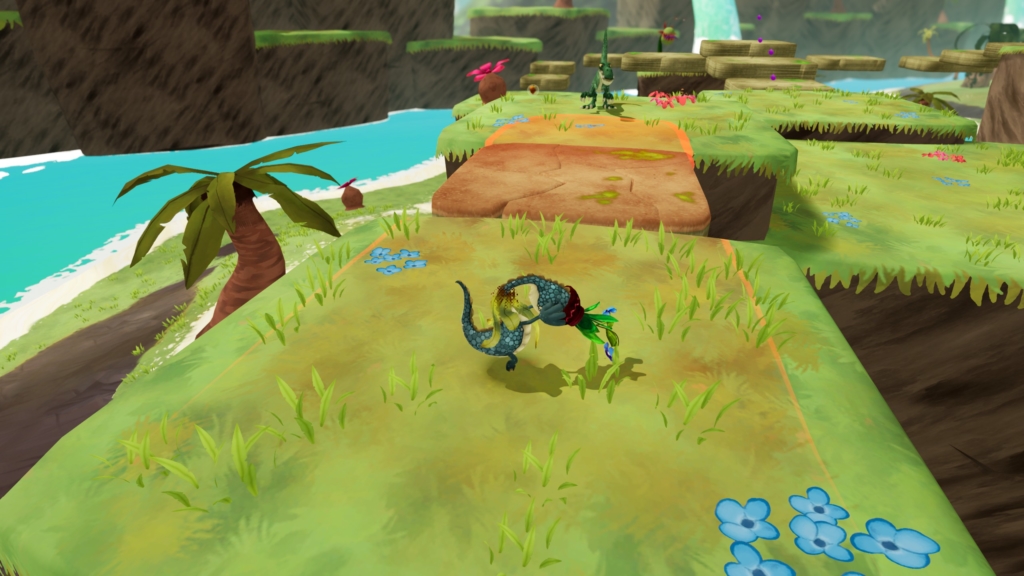 Gigantosaurus – The Game
Key Features
Be a Fearless Leader– Join dino buddies Rocky, Tiny, Mazu and Bill on a daring quest to help Giganto and escape extinction.
Dino Racing – Hop in your race kart for a super rally to reach the next adventure zone and find out who's the fastest dinosaur
Team Up– You and up to 3 friends can control your favourite dino and create co-operative adventures together
Available on PS4, XBOX 1, Switch and PC Digital
We were kindly sent a review copy of this game!