I've been thinking about this post for the last couple of hours, trying to place my thoughts on girls and football.  There is no doubt that when I think about football I primarily think of boys, but that doesn't mean I wouldn't want my daughters to play. My 7 year old daughter has asked many, many times to go to after school football club and it's only the fact that we physically cannot fit anymore sport into our week that has meant it's not been possible for her to try.
When I look back I've almost been very stereotypical in the sports I have pushed my children towards. When they were very little Zak did Little Kickers and Rugby Tots, the girls tried ballet, I'm not even sure why, I never did ballet, was I influenced by friends or expectations of what I thought little girls should be doing at age 3? In hindsight, Sydney would have much preferred football to ballet, her ballet skips although elegant always looked a bit forced like she just wanted to run and skid across the shiny floor.
As the children have grown older we've been more led by their strengths and personal choices. Zak is now a member of our local swim squad and TeamGym gymnastics team and Sydney in the Women's Gymnastics Artistic Squad. As a parent my biggest driving force behind sports and children is to keep them active and encourage a general healthy lifestyle, but sports, especially those outside of school are also great for making new friends, getting used to new situations, mixing with children of different ages and generally building confidence.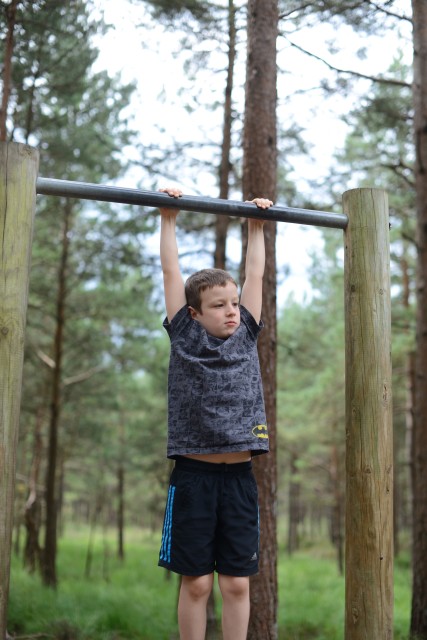 The one thing I do love about football is how easy it is, children can just grab a ball and head to the park. On many occasions my son has taken his ball to our local park and been joined by children he's never met before, just because he happened to take a football. It's a sport that all children can try and join in with no matter what their skill level is.
Several Tots100 bloggers were invited last week to meet the legendary Kelly Smith  at Wembley Stadium to talk about Girls Football Week and how best to inspire the next generation of female footballers.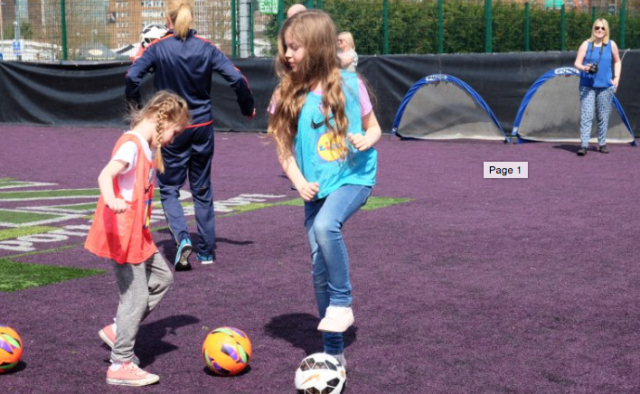 Read some of their posts here.
Did you know only half of the girls surveyed by The FA felt that football was a game for them?  To try to combat this The FA have launched a campaign called 'We Can Play', calling for more girls, parents and teachers to realise that girls can play football too and that it is not just a sport for boys.
FA Girls' Football Week 2016 is taking place w/c 25 April, aiming to raise awareness of opportunities for girls aged 7-16 to play football and encourage positive perception changes for girls, parents and teachers about football.
If you'd like to find out where girls can play football in your area check out www.thefa.com/PlayFootball. Did you know there are already almost 6000 women's and girl's clubs playing affiliated club football with more than 2.89 million players?
In association with Tots100 and the FA