Our road trip around California was EPIC, and I'd find it tough to choose a favourite part, but I did love San Francisco! Golden Gate Park is an oasis of calm in the busy city, the science museum was incredible and standing near Golden Gate Bridge was a dream come true. We also enjoyed venturing just outside the city to Sausalito, which is somewhere I would definitely stay if we are ever lucky enough to return.
Great things to do around San Francisco with kids
Bay Area Discovery Museum
If you've got under 8s with you, the Bay Area Discovery Museum is a real gem in the city. It's very close to Golden Gate Bridge, inside the Golden Gate National Recreational Area. There's a lovely cafe, playground and lots of hands-on exhibits. It's very interactive and a great place to spend half a day.
Marine Mammal Cente
The Marine Mammal Centre is the largest marine mammal hospital in the world. Admission is free and visitors can see how marine animals are rehabilitated and released back into the wild!
Muir Woods National Monument
As soon as you step foot in Muir Woods, you'll feel a world away from busy and bustling San Francisco. The massive redwoods and lush green undergrowth are incredible. Muir Woods would be top of my list of places to revisit.
When we visited, you needed to book in advance. Parking was around $15 for a set time. I would plan a walk before you get there, as there are several routes to take depending on how much time you have.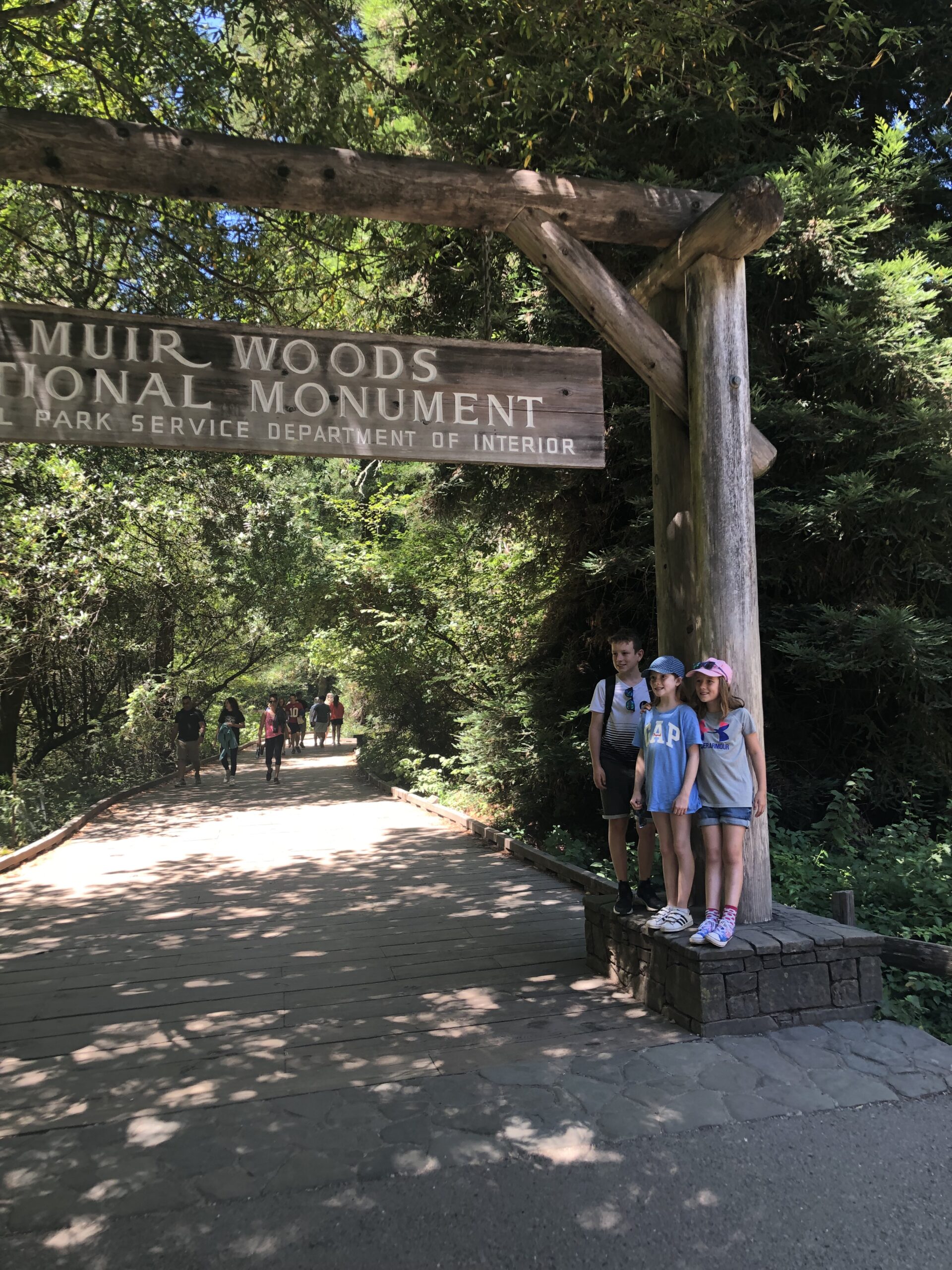 California Academy of Sciences
I could've spent all day wandering about the California Academy of Sciences. There's so much to do and see, it was completely fascinating.
The museum has an aquarium, planetarium, natural history area and four-storey rainforest section. The exhibits and shows change, and some may need booking in advance, so make sure you check the website before your visit.
My children loved the aquarium and dinosaur skeletons, while I loved watching the Foucault pendulum.
We parked in Museum Concourse Garage, which was easy, very close to the museum and reasonably priced.
Golden Gate Park
California Academy of Sciences is in Golden Gate Park, so we took the opportunity to explore both in the same day. Golden Gate Park is a huge urban green area which is lovely to walk around. We hired a pedalo and spent a happy hour looking for wildlife on Stow Lake, but we also saw people having picnics, playing in the play areas and exploring via horseback!
More ideas for adventures with kids in San Francisco
Head to Pier 39 to watch sea lions. Don't forget to check out the musical stairs while you're there!
Take a ferry to Angel Island for the day.
Park at Crissy Field to see the Golden Gate Bridge close-up.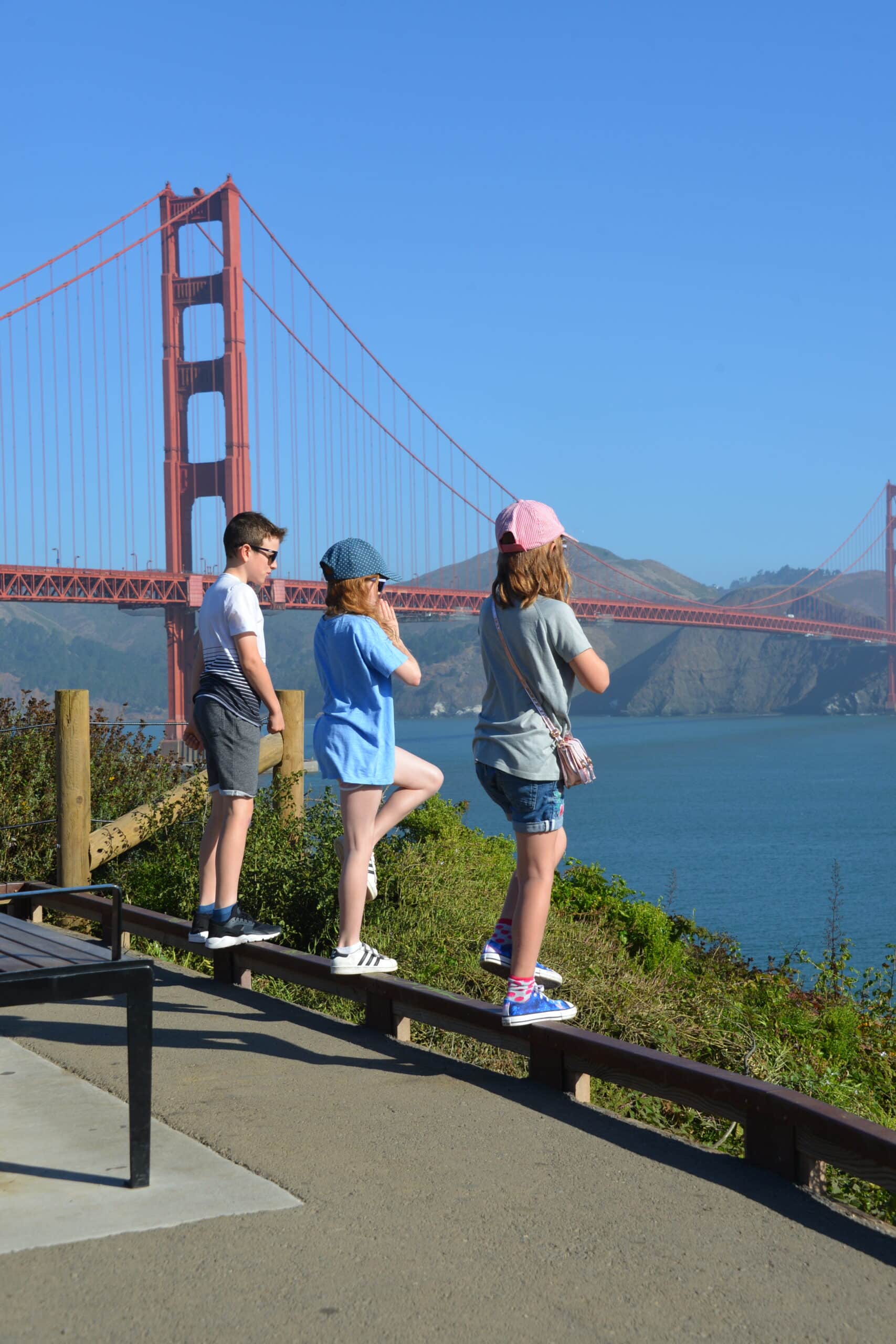 Hires bikes and cycle over Golden Gate Bridge to Sausalito. We didn't manage this, but I did a lot of research beforehand, and Blazing Saddles seemed like a great place to hire bikes from.
Head to Alcatraz for a tour of the infamous prison. Alcatraz is very popular, so remember to prebook!
Finally, no trip to San Francisco is complete without a cable car ride!
Affiliate links