The French Riviera is a fantastic destination for a family holiday. It's only a short flight from the UK, yet feels like a different world, with clear blue skies, long days filled with sunshine, gorgeous beaches and endless adventures.
Beaches along the French Riviera
Every beach we visited along the riviera was great and most offer a variety of watersports including windsurfing, sailing and even kite surfing.
Saint Aygulf
We based ourselves in Frejus for our holiday so our nearest beach was Saint Aygulf. The clear, shallow water stretches out for miles and there are plenty of restaurants, showers and toilets along the beachfront. Parking was also cheap and easy. There were places to hire sunbeds, but most people seemed to take their own parasols and chairs.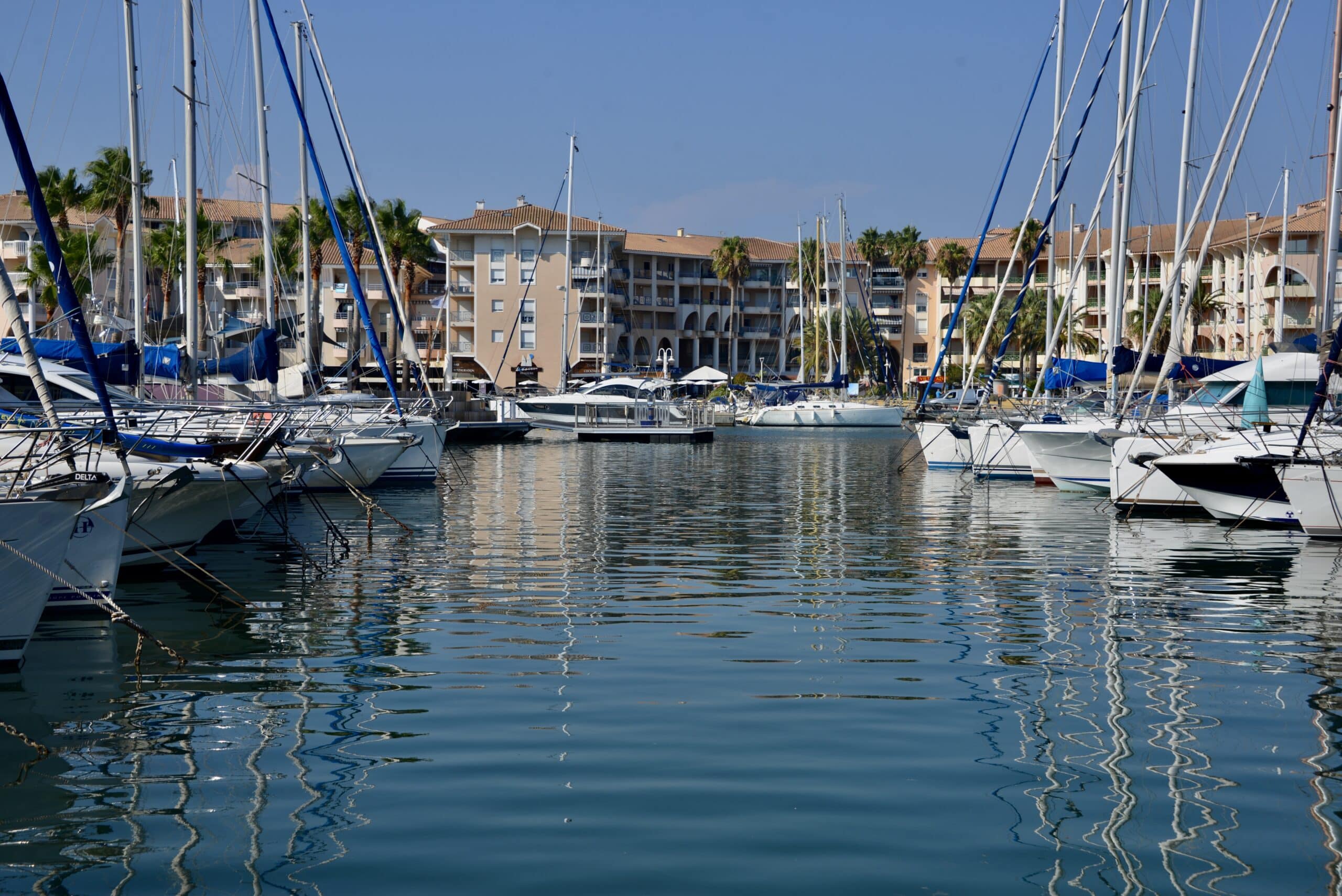 Plage de Frejus
Plage de Frejus is a short walk from the Marina, so the perfect spot if you want to spend a morning at the beach and then head to the Marina for a spot of lunch. Plage de Frejus is clean with plenty of parking.
The L'Esterel coastline is incredible and one of the best ways to explore is by boat. We went on a boat trip with Taksea which was fantastic and definitely a big highlight of our trip. The boat trip was about 1.5 hours and took us up the coastline exploring coves, inlets and even snorkelling in the sea! My 15 year old loved it as much as my 5 year old!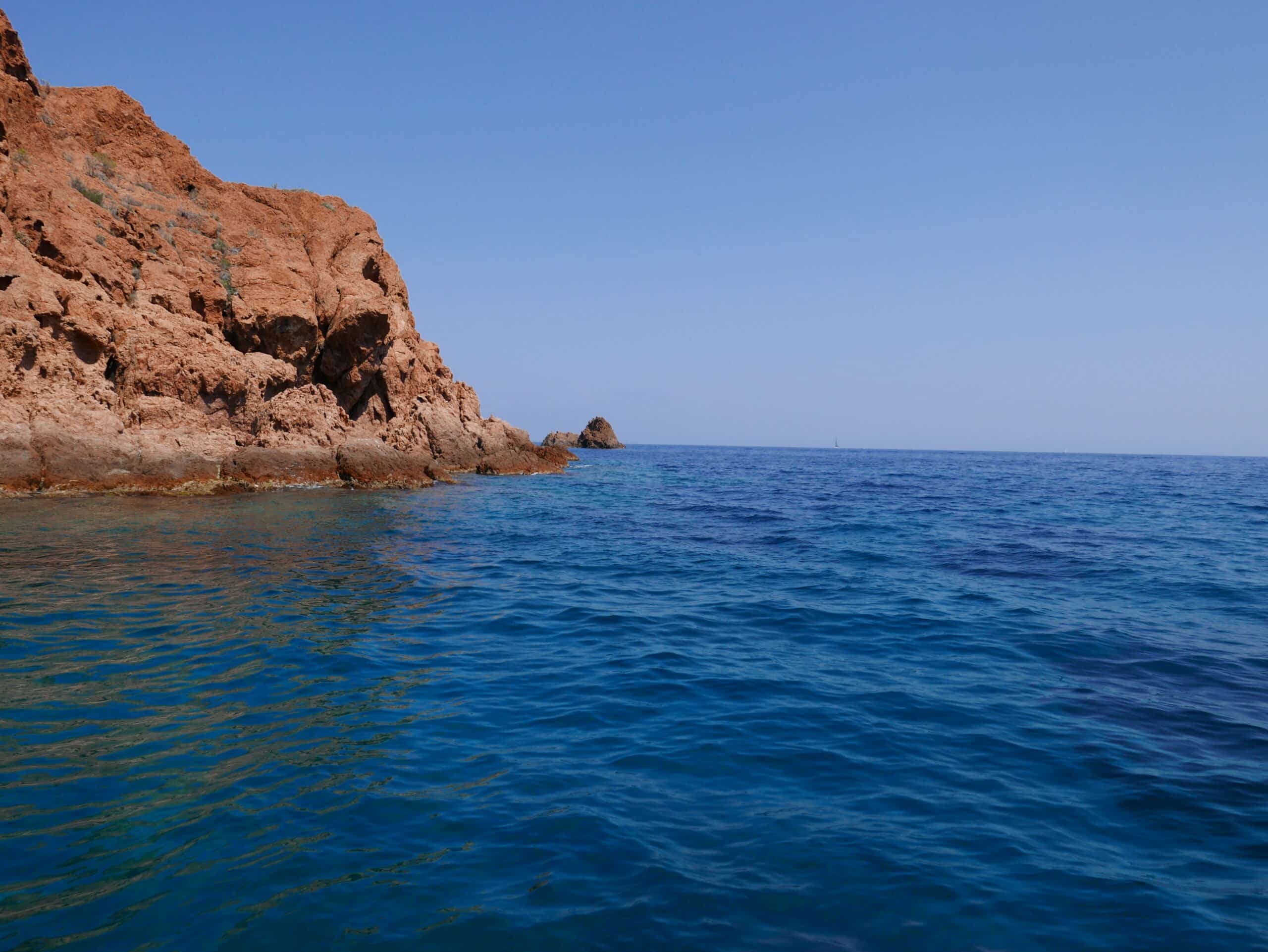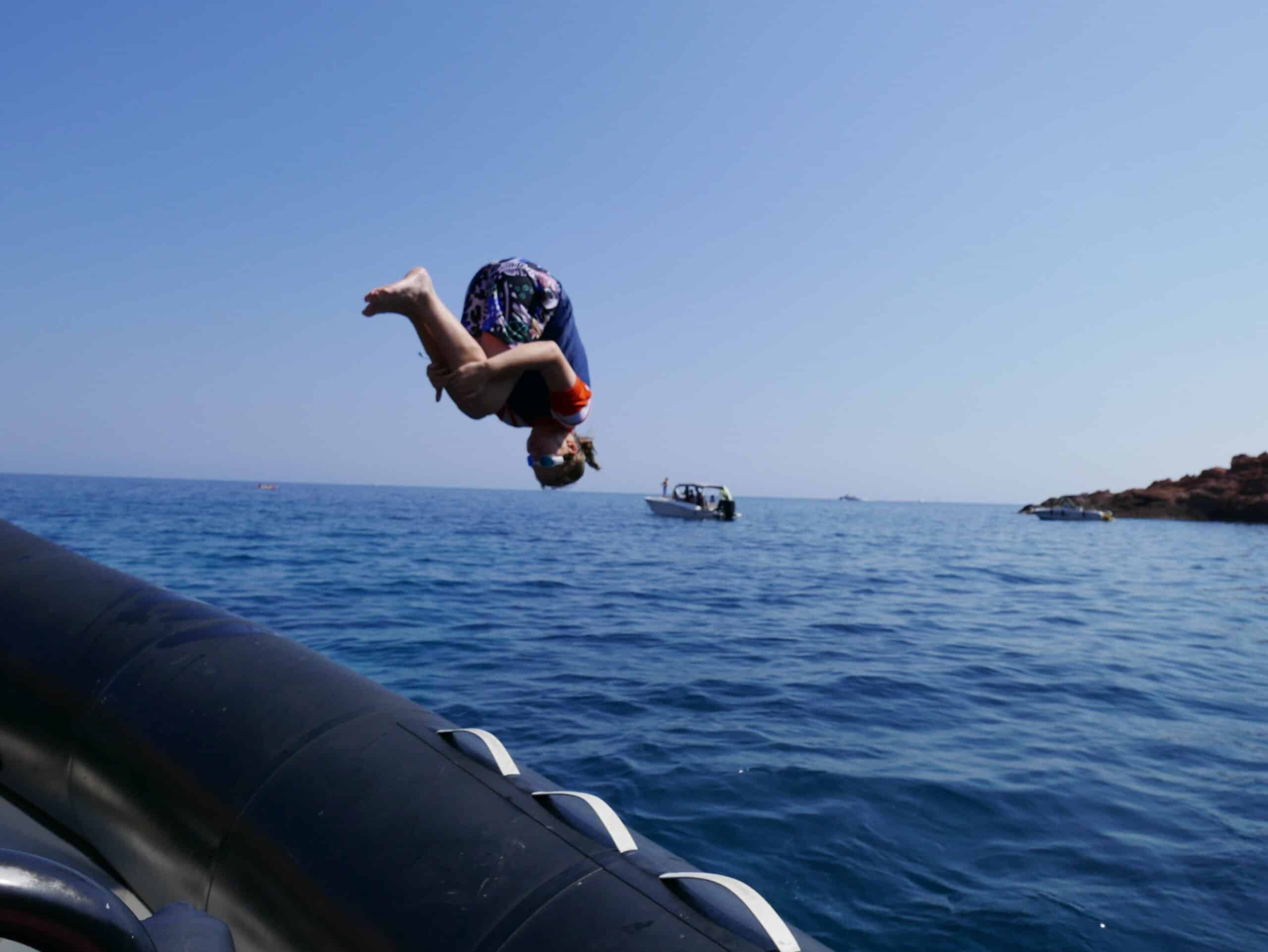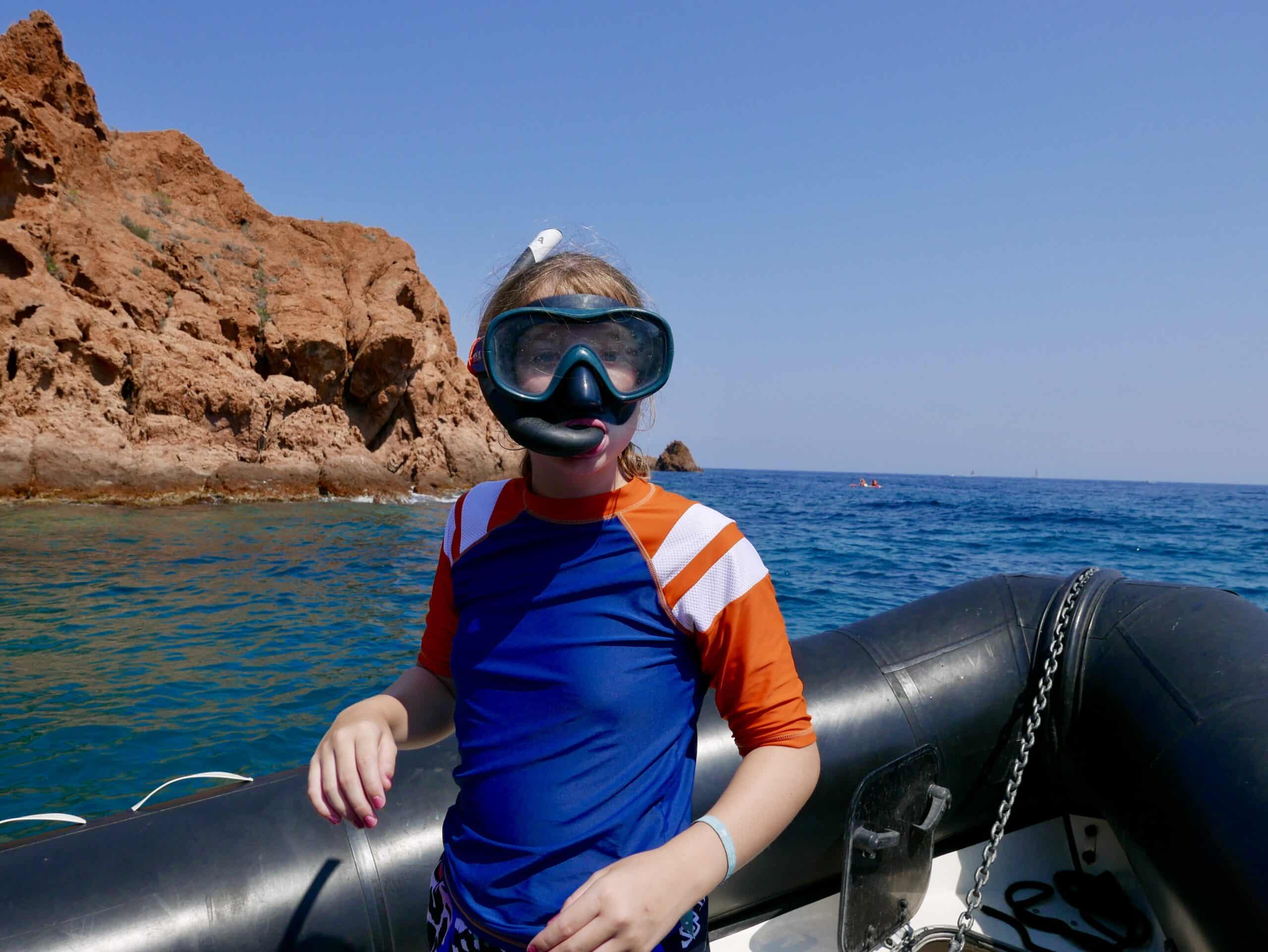 Sainte-Maxime
Sainte-Maxime lies between Frejus and Saint Tropez. We wanted to visit Pointe des Sardinaux to try rock pooling but sadly ran out of time.
Port Gallice Beach, Antibes
The fine, white sands make this beach a beautiful spot to hang out. The water is shallow so perfect for kids and the views of the Esteral Massif incredible.
Gorges du Verdon
Gorges du Verdon was near the top of my wishlist for our trip, but sadly was too far out of our way. We'd hoped to rent a boat to explore the canyon, but visitors can also rent paddle boards, kayaks and canoes. I would recommend booking far in advance as it does get very booked up.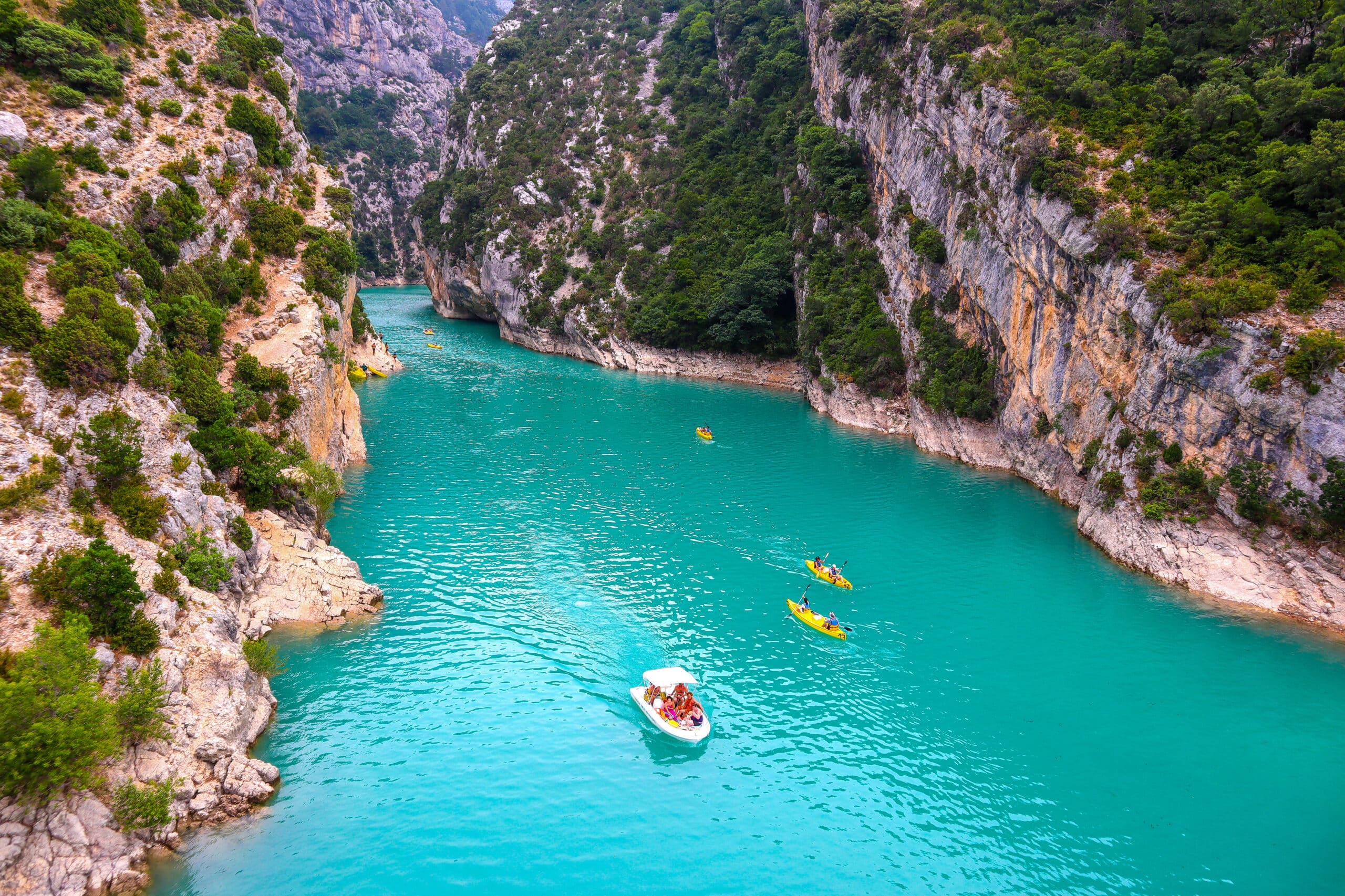 This huge and beautiful canyon is something we won't miss on our next visit.
Lac de St-Cassien
We spent a lovely hour on a pedal on Lac de St- Cassien, but visitors can also swim, fish and canoe. It's another must see spot in the French Riviera and great for kids of all ages.
Hiking the Esterel Massif
It was so hot when we visited that we didn't even attempt hiking, but did drive around and the Esterel Massif is truly spectacular. Hiking maps and routes can be found in all the local tourist information offices. Older kids may enjoy cycling around the area too.
Parc Zoologique, Frejus
If you fancy a day at the zoo, Park Zoologique will not disappoint with over 100 different animal species over 20 acres!
Aqualand, Frejus
We didn't venture to Aqualand as our campsite had waterslides, but we drove past and it looked pretty amazing! There's a surf beach area, lots of waterslides and river rapids. A fun day out for kids of all ages.
Cities along the French Riviera
If you're a fan of exploring cities and large towns, you're spoilt for choice in this area of France. Cannes is perhaps the most famous of the riviera resorts and despite its glitzy reputation there are lots of lovely free sandy beaches and hotels and restaurants to suit all budgets. Boat trips are usually available from the cheaper tourist resorts further down the riviera too!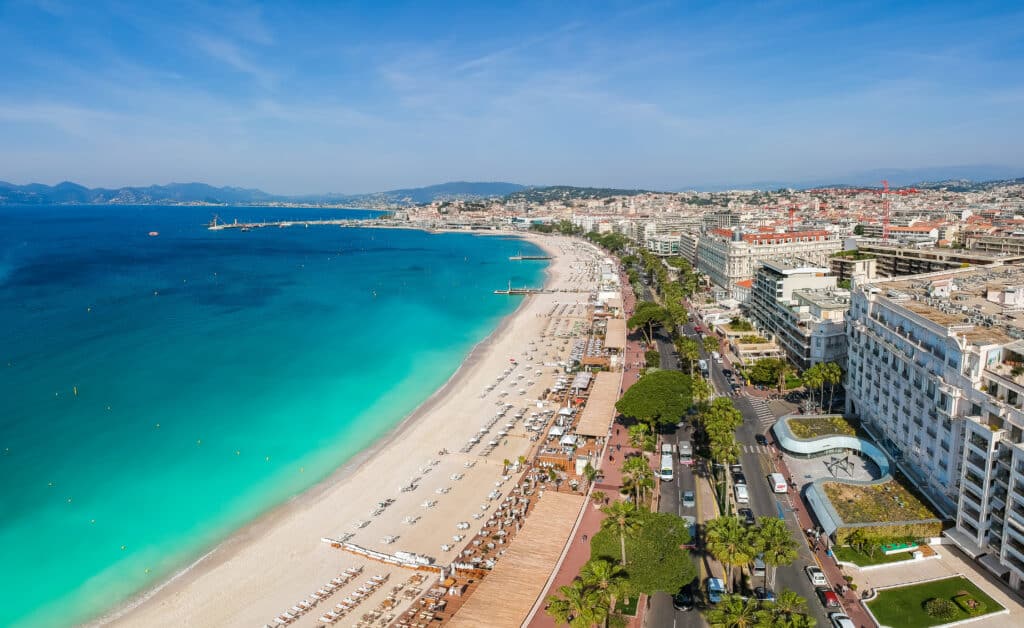 Monaco is a small principality ( the second smallest country in the world ) famous for motor racing and casinos. There are lots of parks and gardens scattered through the city, so it's a great place to explore. Hotels can be very expensive so you might prefer to stay outside the main city, but definitely don't miss the oceanographic museum if you're visiting with kids! Boat trips are usually available from Nice.
Nice is great for restaurants, shopping and nightlife, but not so great for a beach day as the beaches are mostly pebbly.
Bike rentals are usually available for exploring the promenade and Castle Hill has a huge playground and beautiful views of the city.
Do you have any more kid friendly adventures in the French Riviera to add to our list?