The Gruffalo and The Gruffalo's Child are two of my favourite children's books, I have such happy memories of reading both to all my children. As the years have gone by they ask for the stories less, but whenever we're in the forest we ALWAYS end up looking for the Gruffalo or pretending we've seen or heard him. It's definitely a story that I know will stay with my children as they grow up and become a very fond memory.
We had a great time exploring The Gruffalo Trail at Alice Holt Forest earlier in the year and couldn't wait to try The Gruffalo's Child version. I was pleased to see it was a bit different, and as always was a great way to keep the kids moving without too much moaning about the cold.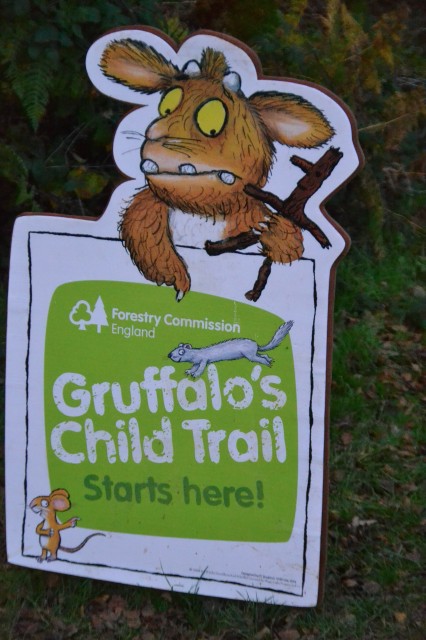 Little H ran from marker to marker, smiling the whole way round. She loved looking for shapes and animal tracks, collecting leaves and pinecones and listening for animal sounds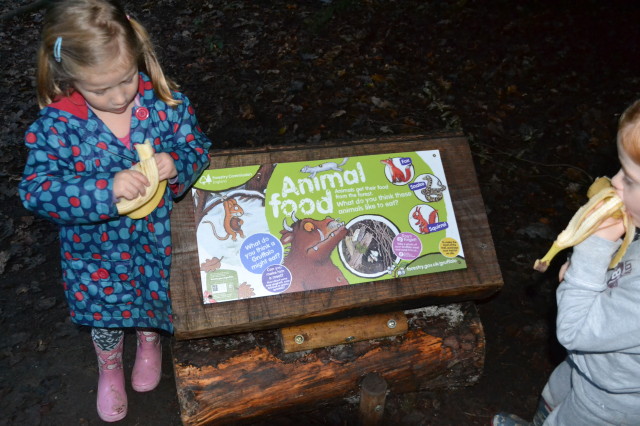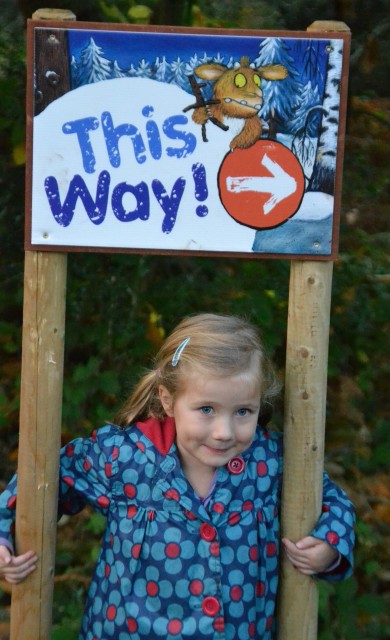 We had a really lovely afternoon following the trail and will definitely be back to try it again, especially as we missed a few of the letter signs in the trees.
Don't forget to pick up a special activity pack for £2 from the Cafe which includes a foraging bag, a fun-packed activity leaflet, pencil, a colouring-in sheet and a special Gruffalo's Child sticker.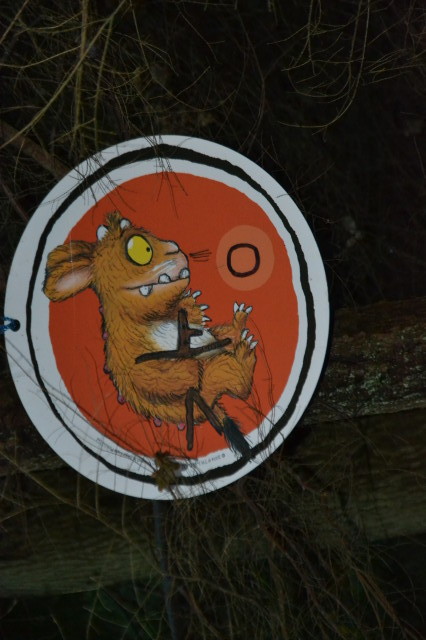 Alice Holt is one of my favourite days out with the kids, especially in Autumn/Winter when it's not as busy. We would definitely recommend if you live nearby or are passing through.
Don't forget to check the website for special events too, we had a brilliant time on the lantern walk recently.
The trail is FREE and there's no need to pre-book.
The route follows our Habitat Trail, which starts at the totem pole next to Go Ape, located at the back of Pine Car Park.
The trail is on site until the 28th February 2015.
We are Ambassadors for the Forestry Commission.