Despite the rain yesterday we packed up our waterproofs and welly boots and headed to Wisley for the day. It was lovely to be out somewhere different exploring, watching the kids run and jump, and occasionally moan, but considering the weather they did really well. Wisley had been in my plan for earlier in the season as the kids love seeing the fruit trees full of apples and pears, which we were too late to see, but the beautiful Autumn colours on the trees more than made up for it.
There are lots of fun events on at Wisley over Half Term including tree climbing which Z was desperate to try, but was fully booked.  However we did plant some mustard seeds to bring home, which the girls are most excited about and was a great way to hide from the rain for 5 minutes.
The children were ask given a fun detective sheet on the way in about repulsive plants and frightening food, which  they loved filling in as we walked round and we all learned a lot.
Did you know that if you eat a chilli water makes the burning feeling worse? Milk, yoghurt or ice cream are the best things to make it feel better.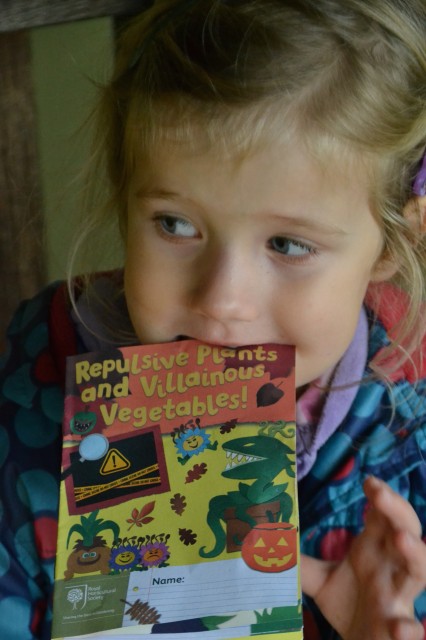 We had a great half an hour in the children's area. Again, this would've been even better in dry weather, especially the barefoot walk, which was definitely too wet to do barefoot.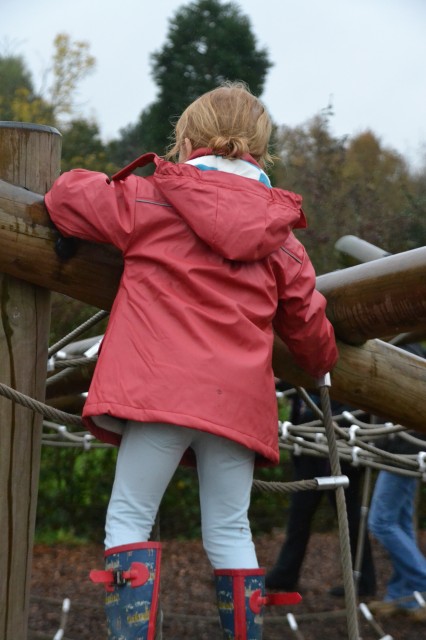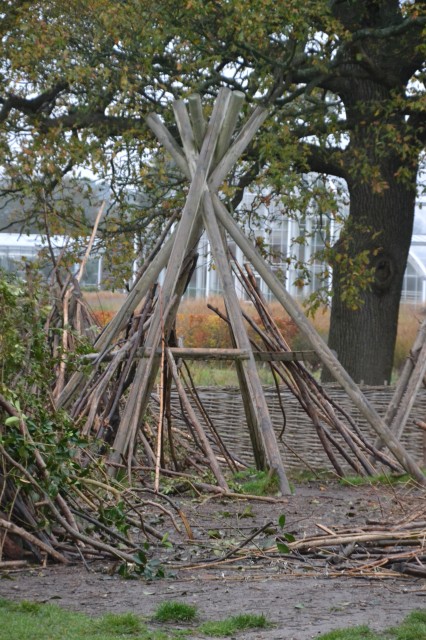 I took the opportunity to practice my camera skills on the gorgeous flowers, what do you think?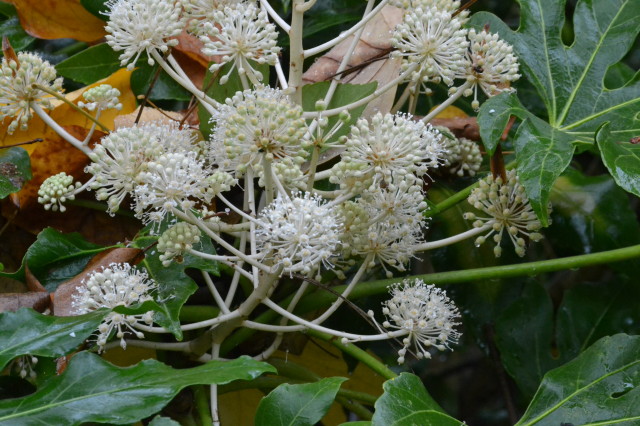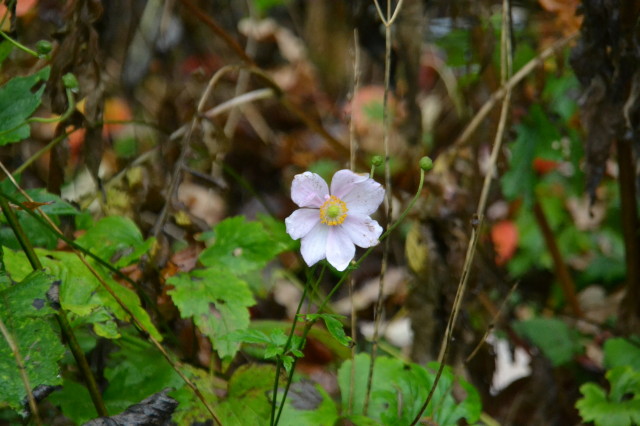 We had a lovely day at Wisley and actually upgraded out tickets to an annual pass we enjoyed it so much.
We paid for our own entrance and upgrade to annual pass.