HAMA beads are something I've been looking at for a long time. My 5 year old likes to make things and is a bit obsessed with patterns so I knew he would love them, but initally I was bit concerned about little H eating them, as toys in our house seem to end up all over the place.  However, now H is that bit older and we already have tiny bits of LEGO floating around I figured we'd be ok to give them a bash. Merry sent us the Polar Set and a starter pack as detailed below to try out.
Z has loved them, S loves them and even Granddad had a go. These are some of Z's creations. My favourite is his flag, which he did all by himself.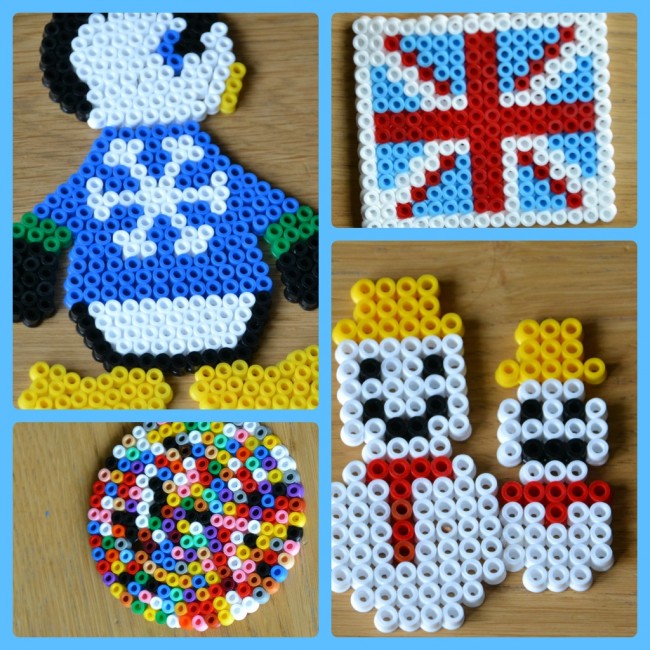 I've been so surprised that both my older children ask for the beads daily and seem to be getting more and more imaginative in how they use them. I'm about to show Z these sporty creations which I'm then expecting him to spend the afternoon trying to re create!
This rather cool bucket and spade is our entry to the competition on Patch of Puddles. All you have to do to enter is make something using HAMA beads to the theme of 'An Amazing Holiday' and you could win a £100 gift voucher. Our holiday this year was the first time we had been to the beach in the sunshine so a bucket and spade will always remind me of France 2012!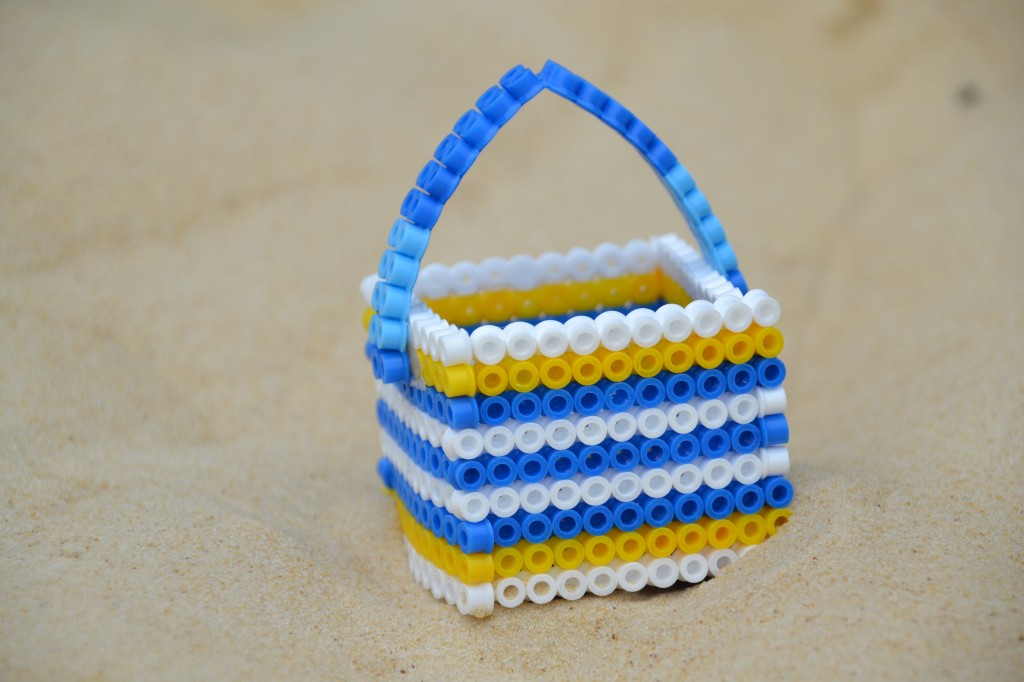 The lovely Merry has created a HAMA bead bundle to get you started with almost 30% off.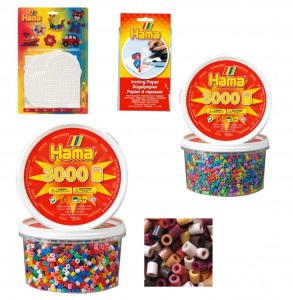 Merry kindly sent us some HAMA beans for the purpose of this post.