One of the reasons I am so glad I have this blog is that it helps me keep special memories alive, so often one of the kids will say or do something and I think I must write that down so I never forget, but then something else happens and it slips out of my mind. Just yesterday H told me she loves me more than the sun, and then read me the cutest story, I wanted to hold those memories tight, to never forget how it feels to have her strong little arms hug me tight.
We made LOTS of memories together on holiday and I tried very hard to write them down as they happened so one day we can sit down together and remember what a special week we had with lots and lots of very smiley faces.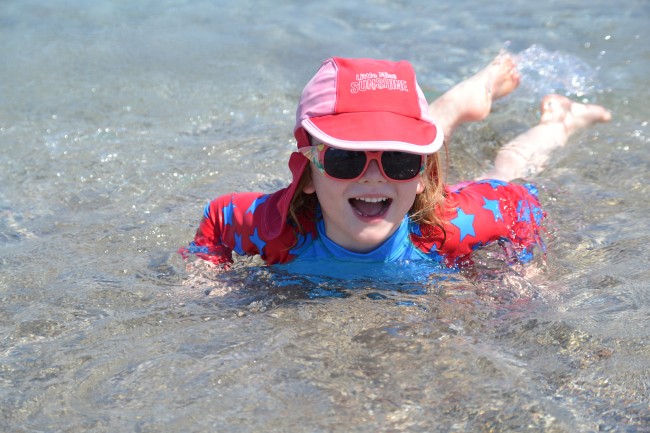 One memory I am holding onto very tightly is being in our room getting myself ready and hearing my girls laughing VERY loudly from the pool with their friends in kids club about 200 metres away, it was just the happiest sound and really reassured me that they were having an AMAZING time without me. I also may have shed a little tear when I saw Z windsurfing, which is an experience we wouldn't have been able to give him if he hadn't been in kids club as neither Rob or I are proficient enough to teach him.
It's lovely and sunny and there are never any clouds.  S – 30th June 2014
In the sailing boat we collected tennis balls from the sea it was so hard to get them. Z – 2nd July 2014
I loved standing on the ( windsurfing ) board, it has handlebars like a bike. H – 1st July 2014
I liked paddling in the kayak with Daddy and going far out to sea. Z – 2nd July 2014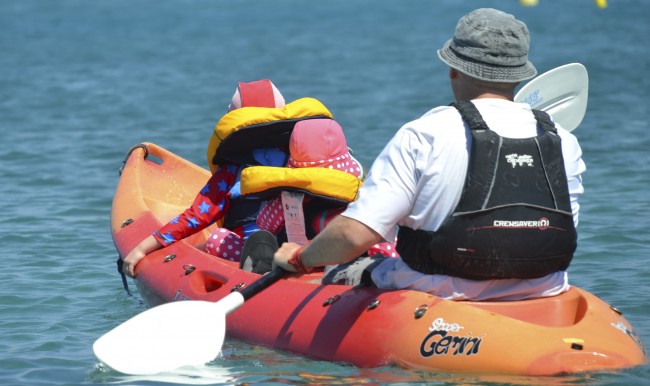 I love playing 'sharky' at 'turtle club' we get to run in the water. S – 2nd July 2014
We built a BIG sandcastle like Big Ben. S – 3rd July 2014
We had fun painting with our new friend, we painted a rabbit and she painted a duck.  S – 4th July 2014
It really was the most amazing week away, we've never done a holiday with childcare before but just having three and a half hours in the morning to do activities for ourselves and the chance to enjoy a meal together in the evening made a huge difference. I didn't feel stressed once during the whole week, which is a holiday first, and to actually have time to do activities for me was a huge treat. I feel very lucky to have had such a wonderful experience.
I have about a 1000 photos to sort through and hours of video footage, but lots more holiday posts coming soon.
We are Ambassadors for Mark Warner