If you love Lindor this is the advent calendar for you! Rather than buy a Lindt advent calendar I decided to make one for my daughter this year. I bought a box of red Lindor and a selection of different flavours from the pick and mix Lindor area in Sainsbury's and set to work.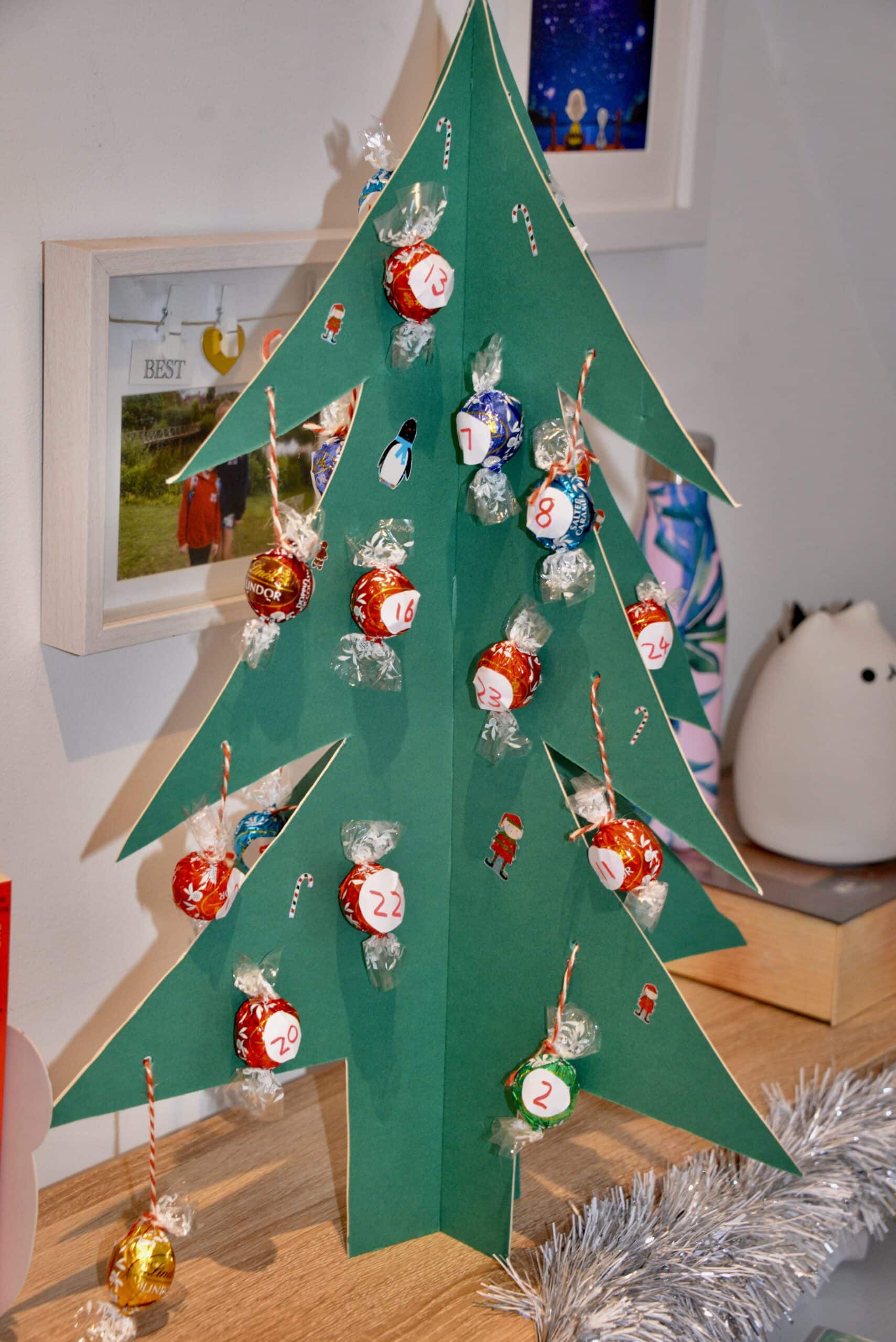 You'll need
A sharp knife
Large thick green cardboard -( I bought mine from Hobbycraft )
Festive string
Double sided tape
Plain white stickers
Felt tip pens
Pencil
Instructions
Measure the green card and mark a line down the middle.
Draw a Christmas tree shape using a pencil in one half of the cardboard. Make sure it fills as much of the card as possible and carefully cut out the tree shape.
Place the Christmas tree on the other half of the paper and draw around it in pencil.
Cut out the second tree.
Measure the length of the tree shape from tip to base and mark the centre point.
Cut from the top to the centre point on one tree shape and from the bottom to the centre point on the second tree shape.
Slot the two tree shapes together.
Cut out 24 circles from the plain white stickers and write numbers 1-24 on them.
Stick the stickers to the Lindor.
Tie short segments of string to 12 of the chocolates and a little double sided tape to one side of the second 12.
Carefully make 12 holes in the tree and thread a chocolate with string attached through each one.
Stick the second 12 chocolates to the tree.
Give the calendar to a lucky recipient!