Following on from this post about how I feel a bit guilty about baby H spending a lot of time on the school run or watching swimming lessons, I took advantage of big brother and sister being at school and nursery today and made it all about baby H.
We went to a lovely soft play, just for under 3's with some of her little friends this morning, then with the help of Z after school we had a little science lesson. You know how much I love science!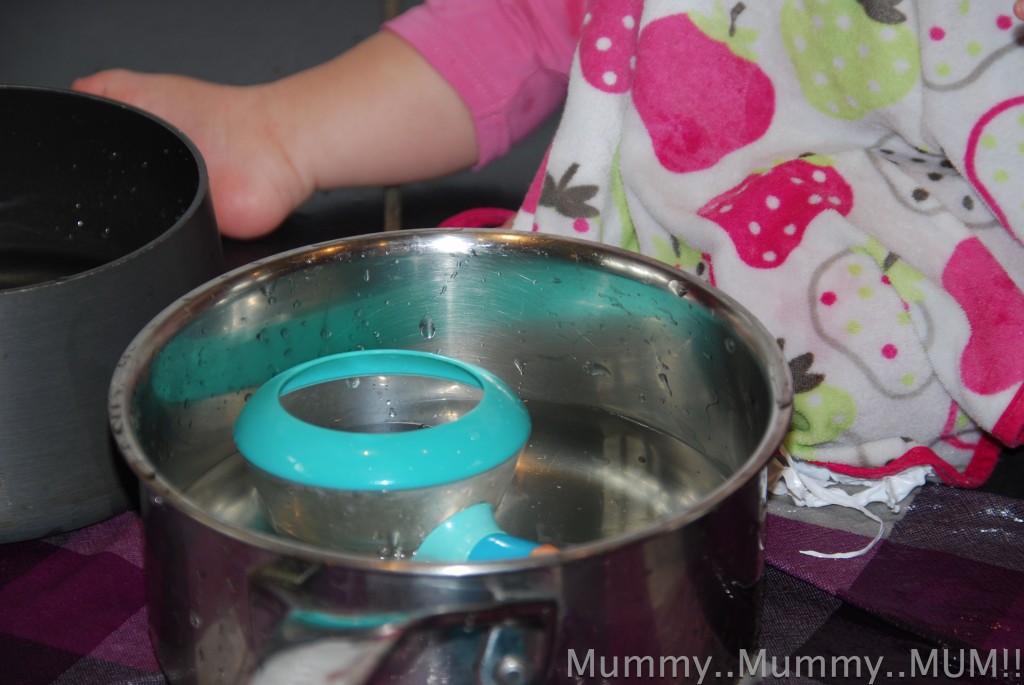 I filled one pan with warm water and one with cold, handed over a bath toy and some beakers and sat back to watch. Z explained about warm and cold to her, then they had lots of fun transferring water from one pan to the other and feeling how the temperature changed.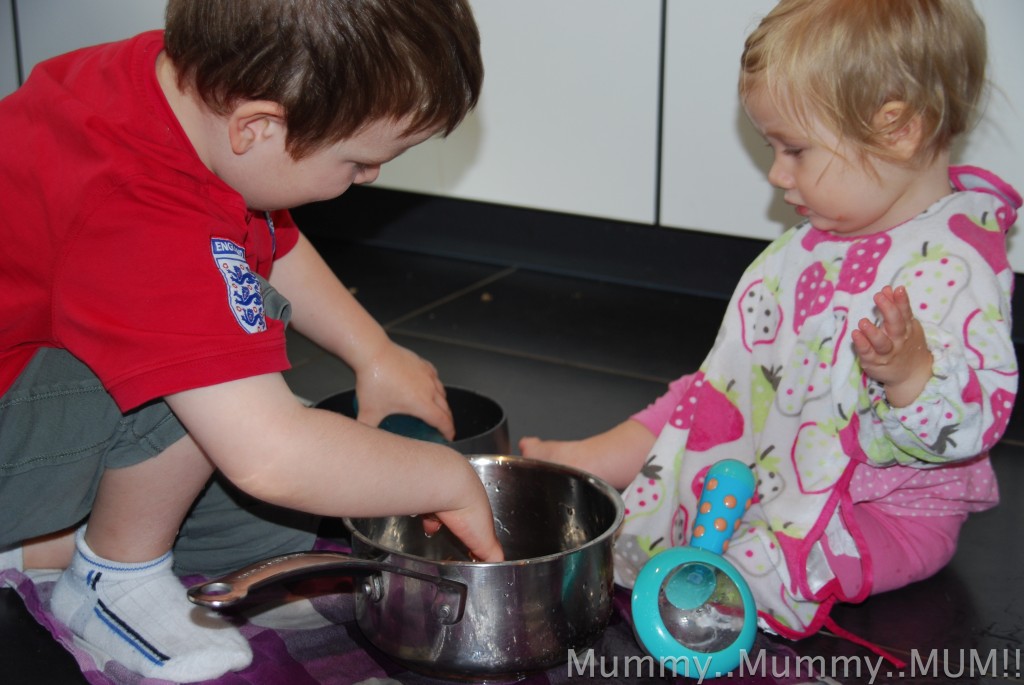 It didn't take long before they were flicking it at each other and the floor got a bit dangerously slippy, but they had a great time. Most importantly they both giggled a LOT!