My husband is always telling me that we watch too much TV and should be doing something more useful with our time. I kind of get what he means, but actually we only really watch TV in the evenings unless we watch a film with the kids in the day, and by the time we sit down to watch TV it's pretty late and my brain is not really fit for much more than scroll through Instagram and catching up on Netflix or Amazon.
A couple of years ago we had a TV in our bedroom which we decided not to keep when we changed our wardrobes as we thought it would be better for us to not watch TV in bed. However,  having the TV in our bedroom meant we went to bed earlier than we do now to watch it, and definitely ended up falling asleep earlier. These days I tend to fall asleep on the sofa which isn't great, or end up half watching something and googling something else and go to bed with my mind too active to it takes ages to fall asleep when I finally find the energy to walk up the stairs.
My friends used to laugh as me as I would always fall alseep to the Gilmore Girls. We must have watched ( slept through ) the entire seven seasons all the way through about six times.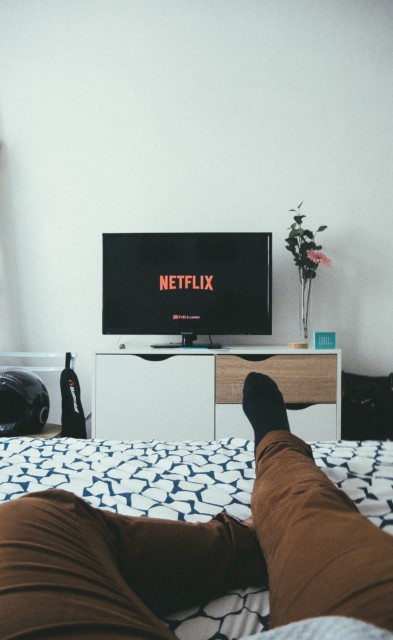 Unfortunately our bedroom doesn't really have the space for a TV any more as we have filled the walls with a massive wardrobe, so I'm thinking a TV Bed might be the answer! The kids would think it was literally the best thing ever and it wouldn't take up any much needed wardrobe space!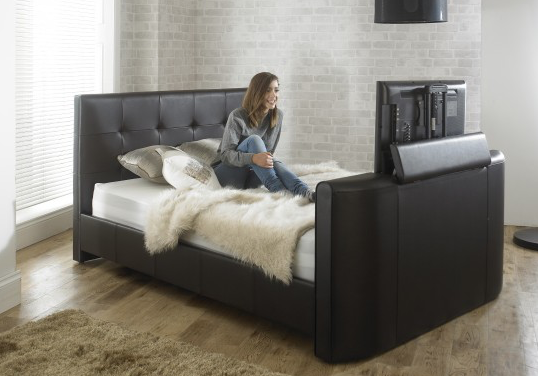 How much TV do you watch? What do you think of TV Beds? Do you consider watching TV a waste of time? I know I could be learning a language or something, but I do think relaxation is important too, and the only time I really turn off and relax is when watching something good on the TV, so it's probably good for me. I also find if I do an activity in the evening I can't then switch off and fall asleep.
We're at a point now though where I think we've seen most of the best series' on Netflix and Amazon and really need something new to watch, so if you have any recommendations do let me know in the comments. Most recently we've worked our way through the US  Shameless ( amazing, do watch it ), Outlander and New Amsterdam, so anything like those we're pretty much guaranteed to love!
In collaboration with TV beds