Every year I plan to be better organised in the run up to Christmas and every year I fail miserably. It's just such a crazy time of year. October seems too early to be planning, but before you know it, you're in mid-December panicking about whether you can still get a turkey and it's too late.
I spotted dairy free advent calendars on the Ocado website yesterday and I know they sold out last year, so I should probably buy one, but September is just TOO EARLY! My biggest problem is cards, I always plan to write them in half term and of course that never happens, then I find myself waiting for the ones the kids have designed in school to arrive and then in what seems like the blink of an eye, I'm heading out to catch the last post for Christmas.
I am determined this year to change things and for once actually be organised. I don't enjoy feeling stressed and Christmas is a rubbish time to feel overwhelmed.
How to be better organised in the run up to Christmas
Have a pre-Christmas clear out
Apart from Christmas planning, the other thing that stresses me out at this time of year is clutter. As you can imagine four children means a lot of toys, clothes and just general stuff. So, before more arrives, I plan to have a really good clear out. I tend to always have a charity bag on the go, but I want to try to eBay some old sports gear and toys too.
Little and often
I'm terrible for letting everything get on top of me, so I plan to do little bits often this year. I'm going to get out of the mindset that it's too early and just buy little bits here and there, which should help me budget too.
Get the kids to write a list
I tend to end up trying to think of gifts for everyone when grandparents and friends ask what the kids want, which is not only time-consuming but also hard, so this year I'm going to get the kids to write a big list then I can choose things from it to give to people as ideas.
Register for an online food delivery
I do a lot of my food shopping online and the Christmas slots obviously sell out fast, but if you register to get an e-mail as soon as they are released you can get a good slot, which saves the frantic food shopping with the crowds.
Buy less 
I intend to buy less this year. As I said we have way too much stuff anyway and my older kids don't really need toys so much anymore, so I'm going to try and be a bit eco-friendly and buy less plastic and less things that people will only use for a short amount of time. I've been looking at jewellery from F Hinds for some friends and family as it doesn't feel as wasteful as fast fashion and novelty items. I sometimes make up food and drink hampers too, which always seem to go down well and seem a bit more personal than other items.
Wrap early
Something else I am terrible for is wrapping everything last minute, and then it all ends up looking messy and rushed. So, this year I'm going to wrap well and make everything look good.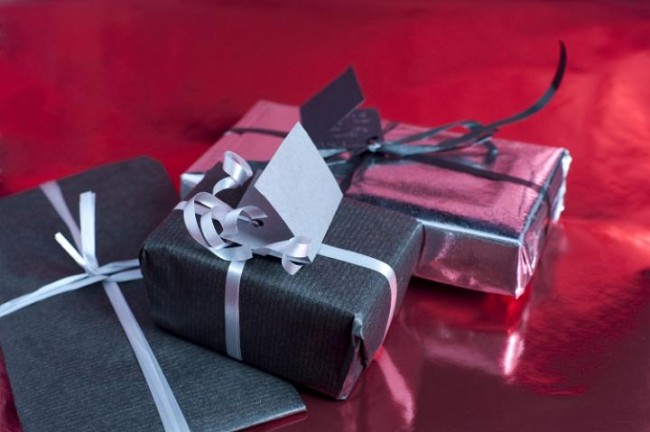 Plan teacher gifts early
Teacher gifts are something else that I always leave till the last minute, so again this year I am going to either buy them early or plan a class collection! As I have three children in school teacher gifts can add up to a lot of money so I'm also going to look for bargains in the run up to the festive period.
How do you get organised for Christmas?