A bright, cheerful space is usually light and airy. A room full of light often feels bigger than a darker space too. Today I've got lots of top tips for making a room feel lighter and brighter on a budget.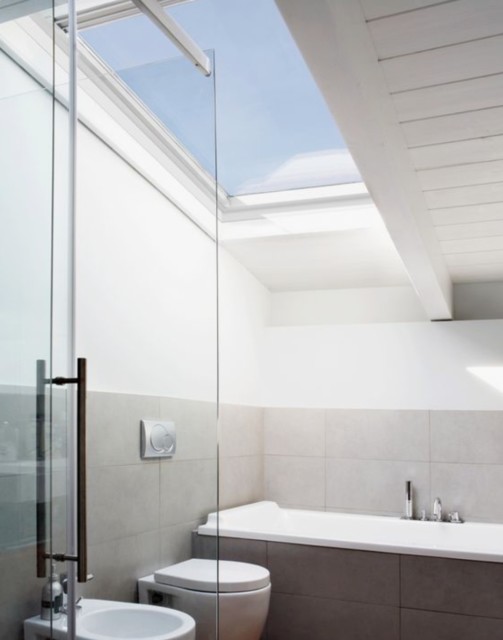 Paint with light colours
Dark walls are great for creating a statement, but can make a room feel smaller. Light rooms instantly look bigger. It doesn't have to be white either, just a neutral or light tone.
Sometimes a plain white wall can look a bit sterile, but you can add wall prints or photos to make it look less boring and add some of your own character at the same time.
Painting is also an easy and inexpensive way to refresh a room if you fancy a change without spending a fortune.
Declutter
Clutter makes a room or a home feel crowded and stressful. If you can remove or hide clutter that also instantly opens up a space leading to a calmer environment.
Reducing clutter when you have children isn't easy, but one easy tip is to have a small basket in each room where you can hide small items to be tidied later. Or, if you're like us, they get left for months until they start to overflow!
Choose furniture carefully too, large pieces can make a room feel overcrowded and busy. Lighter colours and lighter fabrics are best to create a lighter, happy room. Don't worry about light coloured furniture looking boring or dull, it can easily be brightened up ( and changed often ) with brightly coloured cushions and other accessories.
Mirrors, Mirrors, Mirrors
Mirrors are fantastic for making a room appear bigger and as they reflect light they make it appear lighter too! Win, win!
Add light
Natural light is great for creating a happy, light space, but if you don't have a room that naturally has a lot of light, adding lamps can help.
Strips of LED light are great for brightening up dark spots like inside wardrobes or under kitchen counters.
Table and floor lamps also give a cosy illusion on darker days. If you're looking to buy a house or renovate, think about sky lights and other ways to add natural light to a room as well.
Plants
House plants not only help remove toxins from the air, but help create space too! Wat's not to love. If you're worried about keeping plants alive, there are plenty of hardy house plants to choose from. I love my Chinese Money Plant that I was given for Christmas. All my plants make me smile as I walk around the house too.
Don't go overboard though as you don't want to add so many plants they look cluttered.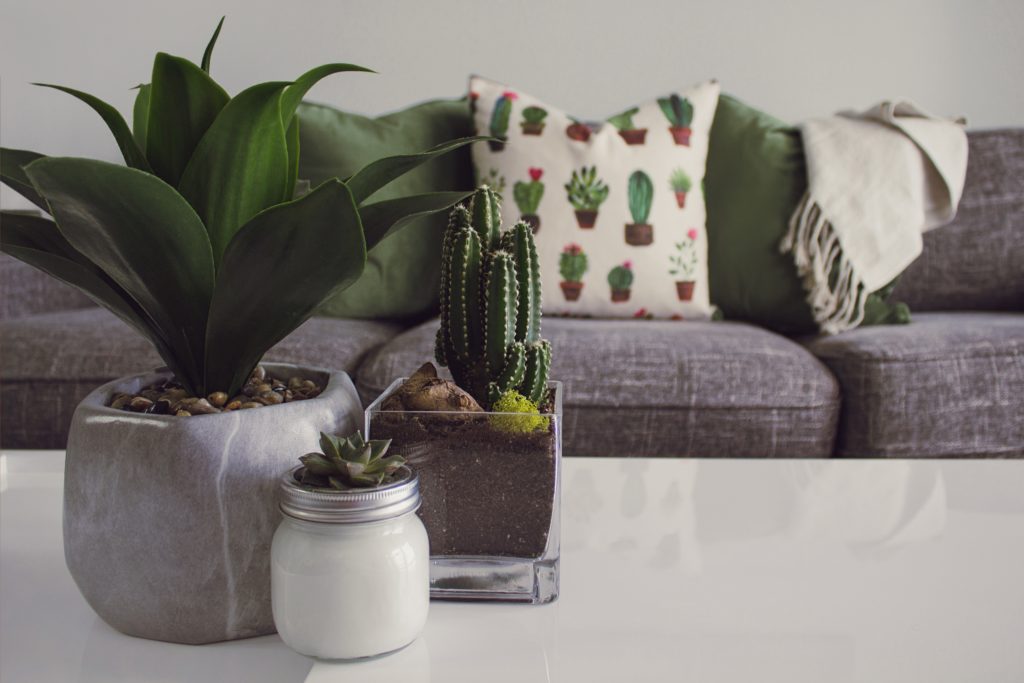 Think about the flooring
Wood floors look lovey and are hardwearing but remember darker colours can make a room feel dark too. If you already have a dark floor, brighten it up with a light coloured rug!
How would you lighten up a room?
Collaborative Post