If you celebrated the New Year in a noisy company of close friends in your house, then you will have to fight stains from wine, chocolate, candles and even blood. Carpet cleaning would be probably the first thing you will do on 1 January!
To clean the carpet from stains, people often use homemade cleaning recipes that only exacerbate the situation. For example, vinegar is an excellent assistant in the kitchen, but you should use it wisely for carpet cleaning. The carpet after its use can simply fade. Water also seems to be the most obvious cleaning tool, but in the case of persistent stains, it needs to be used very slightly and only cold. As for salt, after its crystals are mixed with the tannin contained in red wine, you will never clean the carpet.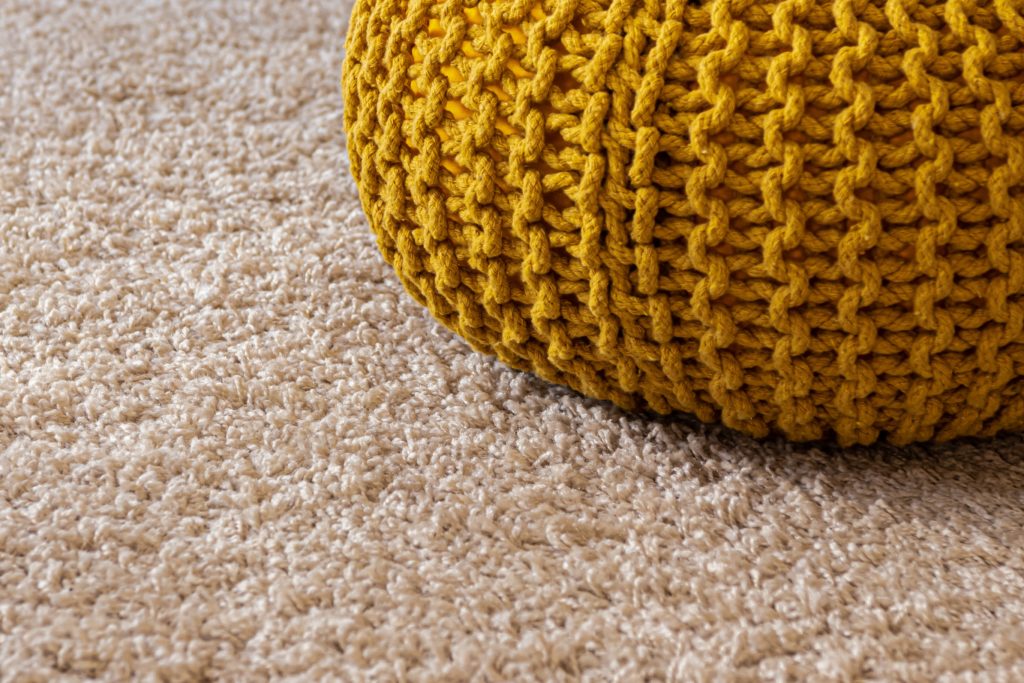 Coping with Red Wine Stains
Do not rush to sprinkle with salt a spot of red wine on the carpet – this way it is absorbed into the pile even more. Also, do not try to wash the wine with plenty of water, especially hot water – when steamed, the fibers will absorb the wine so deeply that they can never be cleaned later. While the stain is still fresh, it needs to be patched with clean rags or paper towels for a long time and patiently. In order to completely reduce the trace of spilled wine, buy a high-quality stain remover in the store.
Cleaning Chocolate Cake Remains from the Carpet
You can spend several hours creating a chocolate cake, which more closely resembles not a dessert, but a work of confectionery art. However, in the midst of fun, chocolate easily flies past guests' mouths and ends up on the carpet. In this case, you first need to scrape off the bulk of the chocolate with a blunt knife, and then use a carpet cleaner with a little water. After wet cleaning, blot the chocolate stain with paper towels.
Removing Candle Wax
Candles create a festive atmosphere, but are often dripped with wax on the carpet. To easily remove it from the fleecy fabric, let the wax dry completely. A small rug can even be crammed into the freezer for an hour. Next, the wax needs to be through a napkin and very carefully ironed with an iron at minimum power. After this procedure, most of the wax should stick to the napkin. Residues of wax can be washed off with denatured alcohol.
Eliminating Blood Stains from Your Carpet
If the New Year's Eve party is too violent, blood stains may remain on the carpet. They should not be washed with hot water. It is better to spray them with cold water and add two tablespoons of dish washing detergent. Spray the stain abundantly, and then pat it with paper towels.
As you can see, you can expect anything on the New Year's Eve party. If you do not want to clean the carpet the next day, you should better book a professional carpet cleaning service in advance! The best expert cleaning companies work non-stop, even on public holidays, and special days like Christmas and New Eve.
Collaborative Post