I have decided that his year I want a fun, festive table for our Christmas dinner. As it's usually just the five of us and the kids don't care what the table looks like, I don't go to that much effort with appearances, but that's going to change. I am going shopping for a new table cloth and decorations on Friday and have been practising napkin folding all week.
My favourite is this tree, you can see the full napkin folding instructions over on the Bensons for Beds blog. It even matches my crackers. I cannot wait to see my lovely Christmas table this year!
A green napkin might have looked better, but I like the red too.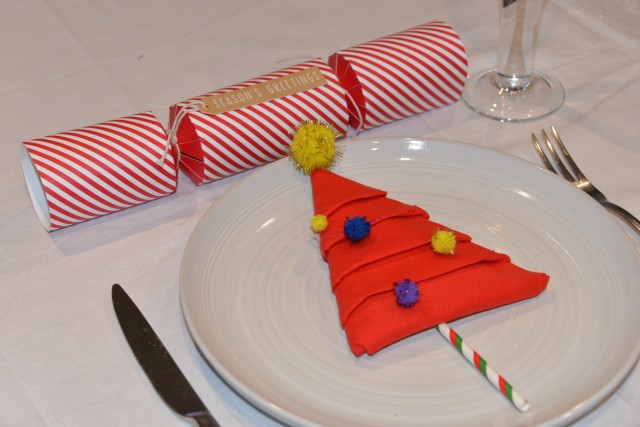 Top tips for napkin folding
Iron your napkin beforehand, and down the creases as you fold to give extra sharp edges.
Cut labels off the napkin before starting.
Make sure he napkins are clean and stain free!
Be patient, it might take a while to get the hang of it.
Do you fold your napkins? I'd love to see your favourite folding technique.
In association with Bensons for Beds.