When you've got a young family, you can't have a stylish home – right?
Wrong.
While you'll never achieve that uber-contemporary, minimalistic and never-been-lived in look that jumps out at you in interior design magazines, you can still enjoy a stylish home.
Here's how:
Be Clever with Storage
Two of my biggest bugbears are clutter and mess – two things that are frankly unavoidable when you have kids.
However, they needn't rule your life or be something you have to just 'get used to.' While you will need to close your eyes to the mess and clutter the kids make when they're playing with their toys, you can quickly get rid of any mess  with savvy storage solutions.
From baskets for the kids' toys to under-the-bed boxes for the kids' bedrooms, make use of spaces you can encourage the kids to put things away in.
Use Your Walls to Add Style
One major problem with trying to inject style into your home is that the majority of accessories, embellished cushions and other ornate pieces just aren't kid-friendly. So why not make use of the parts of the walls that are out of the reach of the kids?
Hang up cool pieces of wall art that are just out of reach of sticky fingers and find stylish mirrors from places like Cox & Cox to create a spacious, on-trend vibe.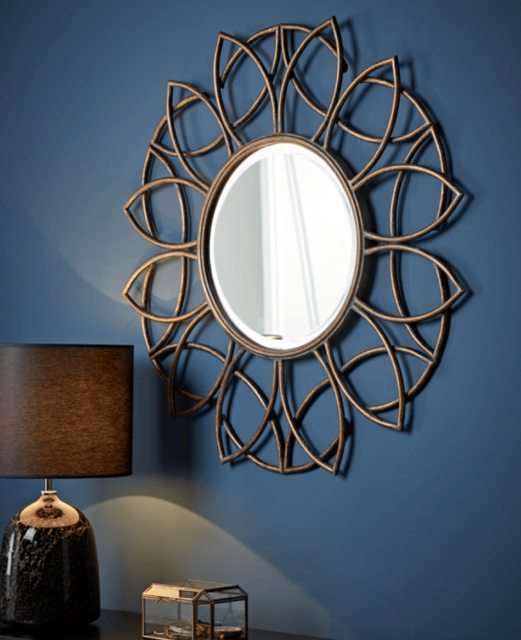 You can even use walls to mount your TVs on so these aren't at risk of being smeared with the latest foodstuff your child's eating. Putting them out of harm's way will keep them safe while also freeing up floor space.
Find Washable Items
Neutral colour palettes are fabulous – until something gets spilt on some dry-clean-only fabric. However, you don't need to avoid neutral colours altogether, just make sure the pieces you are buying are machine washable.
From sofa covers you can throw in the wash to cushions and throws you can add to the laundry pile, this makes it so much easier to keep things looking clean and tidy. It'll also stop you worrying incessantly about spillages when you have guests and other kids over.
You can also go one step further by investing in stain-resistant paint. This makes sure any grubby fingerprints or dirty marks can be easily washed off without taking the paint with it. A great idea in busy hallways, living spaces and playrooms.
Opt for Smooth Edges
Finally, if you are looking for key designer pieces to add to a room and ones that won't be out of reach of your children, try to find soft, smooth edges that are far more bump-friendly. Sharp corners and harsh lines are asking for trouble so try to find circular coffee tables, round pouffes and versatile soft ottomans – not only will these keep your kids safe and enhance the room but they also create added surface, seating and storage space. Everyone's a winner!
Collaborative post