When it comes to our kid's birthday, we want to make it as special as they are. My children tend to have lots of fun ideas like ice cream carts and video booth hire, that would be great, but not always feasible. I would love a video booth if I have a 40th party though.
It can be tricky to think of new, fun ideas that will put a smile on their face without spending a fortune. Here, we give some top tips for making their birthday the best yet.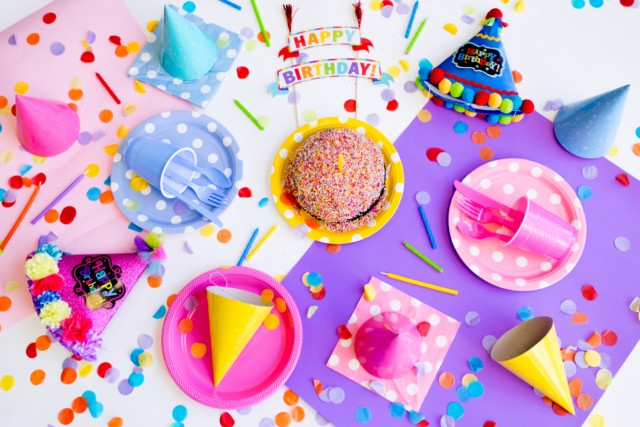 Personalised Presents
What else shows them how special they are than something that's made just for them? Nowadays you can get pretty much anything personalised, from cuddly toys and picture books to cute clothes and jewellery boxes. You could even get them a personalised card with their name and age on the front!
Balloon Bonanza
Kids love balloons! Make them super excited when they wake up on their birthday by filling their bedroom or the living room with balloons. It will keep them entertained for hours (or at least 10 minutes).
Birthday Countdown
Fuel the excitement for the big day by doing a countdown. You could create a countdown calendar and ask them to tick off each day as they get closer to their birthday. This is great if your kids are little and struggle to remember their birthday.
Bake Their Favourite Treat
It's fair to say, kids like sweet treats. If they eat healthily most of the time, it's nice to treat them to their favourite goody. Brownies, cookies or cake will always go down well and are fairly quick and easy to make and bake.
Start a Tradition
Why not start an annual tradition, such as measuring and marking their height or doing the birthday bumps? It is something they will always remember and look forward to on their birthday.
Create a Present Hunt
Treasure hunts are always loads of fun, so why not create a birthday present hunt? Wrap several presents and hide them around your house or garden. Give them clues to find them. It will make opening them much more exciting!
Throw the Perfect Party
Most children enjoy birthday parties, but to make yours extra special pick a theme that they'll love. For example, if they love Disney, pick their favourite film such as Frozen and use this as the theme. You can dress up, get themed party hats, goodie bags and games!
Make Everyday Essentials Exciting
So it's their birthday, but they still have to do everyday essentials, such as have a bath. You can make this more exciting by playing their favourite music, writing a happy birthday message on the bathroom mirror, or creating a party bath with coloured bath bombs and balloons.
Why not try some of these fun ideas for their next birthday? They're sure to have the best one yet!