The Forestry Commission Gruffalo trail has been on my to do list all Summer, we half completed it when in the Forest of Dean back in May, but didn't reach the end as the kids were too exhausted. However, today we finally found The Gruffalo at Alice Holt and he was definitely worth the wait.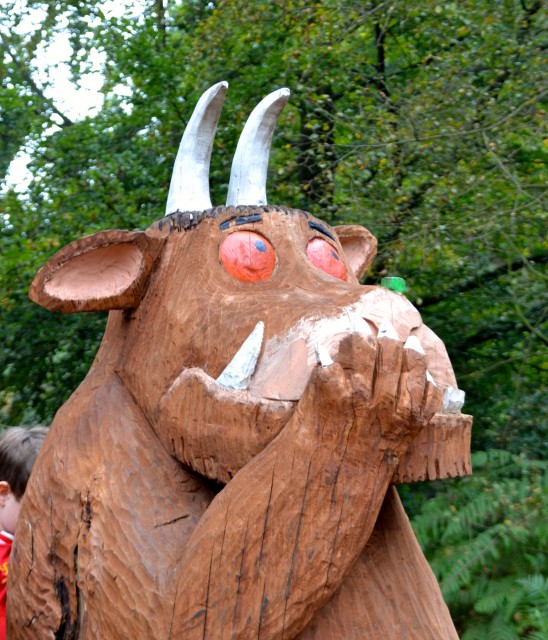 We did the long route at Alice Holt, which took us about 3 hours, mostly because there was just so much for the kids to explore. I'm sure you could walk it continuously much, much faster, but we had a fantastic afternoon balancing on logs, making dens and hunting for owl, fox, snake and mouse. The trail was really well done, with Owl's tree being a big highlight with our little climbers.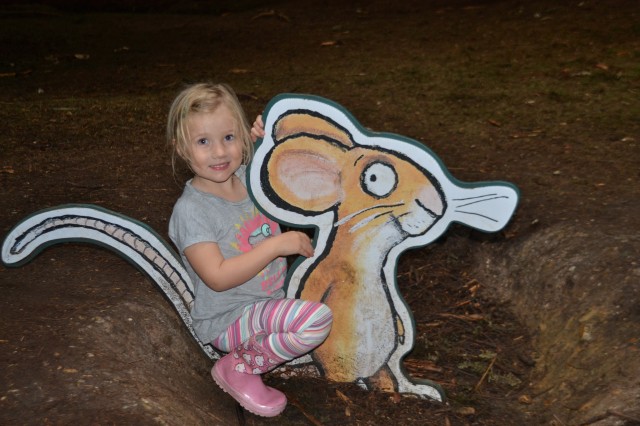 It was the perfect way to spend an afternoon, outdoors in the woods with lots of friends. Little H was most excited to find what she though was a Gruffalo tail, I love her imagination.
She was desperate to try on her new Polarn O. Pyret stripy pink leggings from House of Fraser despite me warning her they might get muddy and messy, but I suppose that's what exploring the forest is all about and I'm sure it'll all wash out.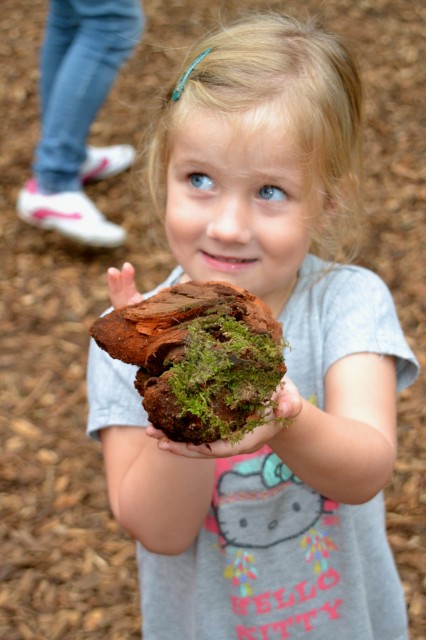 After a quick snack we went hunting for pinecones and crunchy Autumn leaves, Little S rocked her new Joules rabbit top also from House of Fraser. She adores rabbits so it was the perfect choice.  I do love Autumn when it's not cold enough for a coat, but long sleeves and a hat are perfect.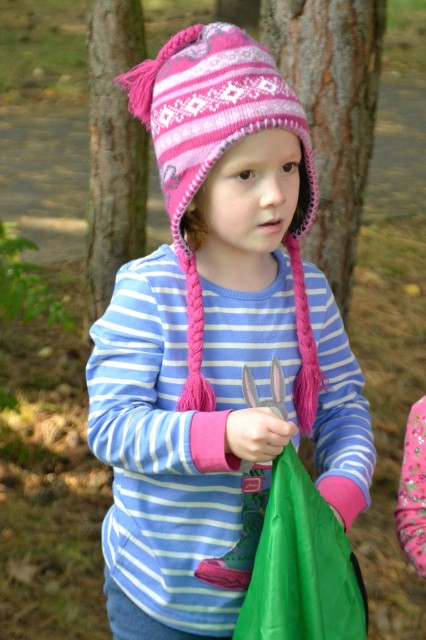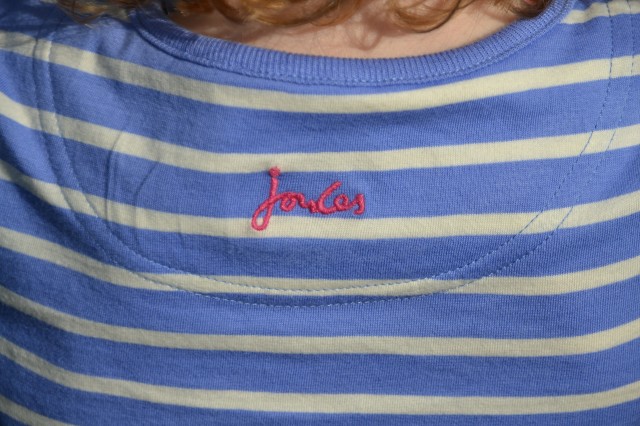 Have you tried a Gruffalo trail yet? We're very excited about the new Gruffalo's Child trail starting from the 3rd October, but in the meantime do go find a Gruffalo, it's a great day out.
We loved our Joules clothes too, they feel such fantastic quality, beautifully thick and wonderfully comfortable. We'll definitely be buying more.
We were sent the Joules leggings and top from House of Fraser.