Over the last few years we've spent many a wonderful family afternoon at Alice Holt. Our life in the week seems to move at 100 miles an hour, we dash from school, to gym, to swimming, to friend's houses or birthday parties, sometimes it feels like we don't have time to catch a breath before the next day arrives.
As soon as we get a rare, quiet weekend we head out into the forest, often to Alice Holt. It's about a 30 minute drive, but completely worth the time in the car for the calm that seems to descend as soon as we arrive.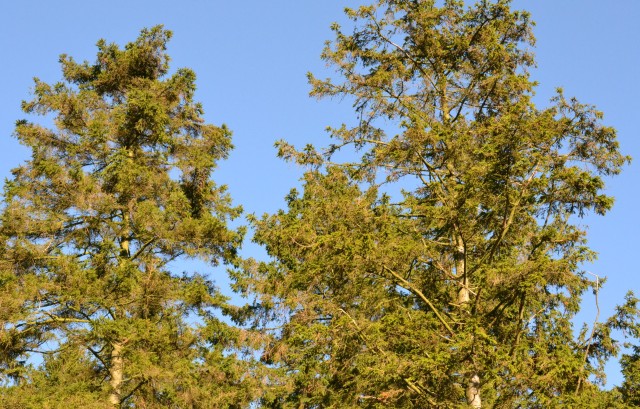 Z immediately climbs the nearest tree, while the girls skip off hand in hand singing together. I love the fresh air, the smell of the trees, the feeling of leaves underfoot and the wide open spaces. It's just the most beautiful place.
When we visited last week to try out S's new PuddleFlex Jacket from Muddy Puddles the forest felt damp and misty, almost spooky, the perfect night for a magic lantern walk. We dressed warmly for the occasion as the walk started at 5pm. S who usually complains at being cold, was very snug in her fleece lined waterproof jacket. The rest of us were quite jealous. She climbed trees and climbing frames all afternoon without complaining once that it got in her way, the soft flexible fabric didn't inhibit her movements at all and the fit was perfect.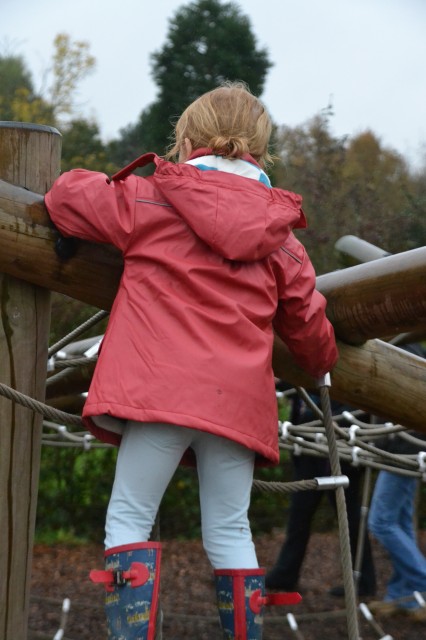 The lantern walk was absolutely lovely, I only wish we'd planned better and made lanterns, as some of them were AMAZING. I've ordered battery powered tea lights so we can make our own later this week.
This is one that some children had made in a workshop at Alice Holt a few days before the walk, the children with these held them out on sticks providing the perfect subdued lighting for our magical walk. It was almost like going back in time.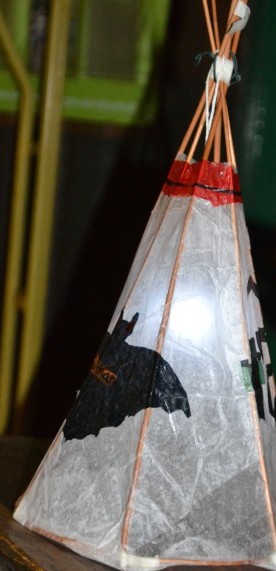 At the end of the walk everyone walked around a spiral maze, lit with more lanterns, it was too dark for me to get a good photo, but Z was intrigued that the maze had an entrance and an exit, the first thing he did at home was try to draw one. It was a lovely way to end the walk before warming up with a hot chocolate, S typically spilled some of hers, so it's lucky her lovely new jacket is machine washable.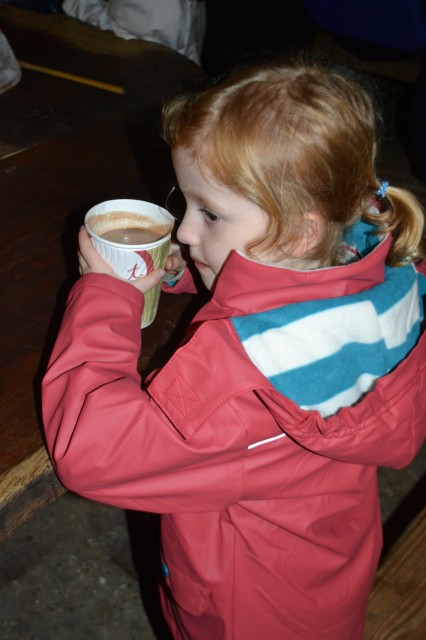 The lantern walk was definitely a big highlight of our half term and I know it's featured heavily in both girls news writing at school today. We'll definitely be watching out for more dates and as soon as Z is 8 I'll be booking him into the lantern workshop as I thought they were just amazing.
This is my happy, tired and very grubby looking little girl at the end of our day, but she had the BEST time.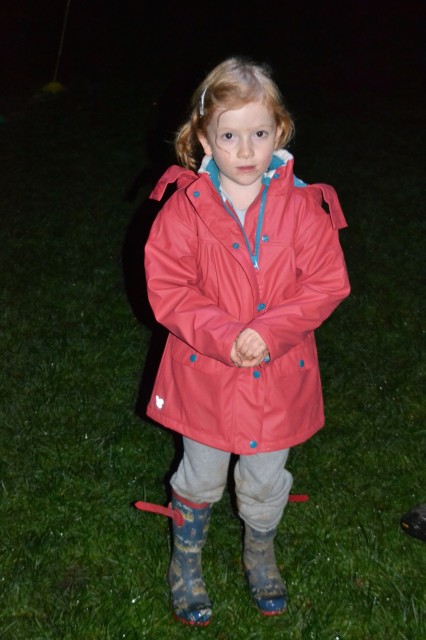 Can you spot one of the reflective logos on her jacket? The lovely long cut meant that most of her clothes stayed clean too, which is a big bonus for me.
I'd never bought anything from Muddle Puddles before writing this review, but I'll definitely by buying from them in the future. My children all have a strong dislike for thick Winter coats, so I'm quite excited to see this lovely warm looking boy's explorer coat that I think would be perfect for Z and a girl's version I know H would adore.
We were sent the Puddleflex jacket and given tickets to the lantern walk for the purpose of this post
See here for more events at Alice Holt.