LeapFrog keep surprising me with their constant innovations, the latest product, LeapTV, for children aged 3-8, looks AMAZING and will provide the perfect first video game experience for children and be filled with learning and active play, two of my favourite things.
Did you know that only 1 % of video games and classed as suitable for children under 6??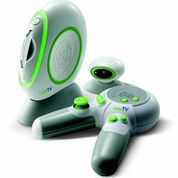 LeapTV features:
Easy to use hardware and software designed specifically for children's little hands with a simple and intuitive interface
3 ways to play: One controller that at the touch of the button can provide pointer play and classic controller mode. Body motion with a motion-sensing camera also puts children in the game.
Access to a library of 100+ educator-approved games and videos
The LeapTV system (RRP £119.99, for children 3-8 years old) will be available online and at major UK retail locations in October 2014
The LeapTV system includes console, motion-sensing camera, camera mount, transforming controller with wrist strap, HDMI cable, 16GB of memory and built-in Wi-Fi which enables app downloads (sold separately).
Game cartridges will be available with an RRP of £24.99, and downloadable apps available starting at £3.50.
We're very excited and can't wait to try it!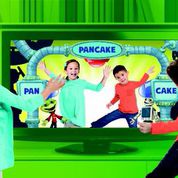 We are Ambassadors for Leapfrog