Sometimes being a blogger is pretty amazing, and last Saturday was one of those days that make me very happy I started this blog. LeapFrog have just launched their brand new activity tracker for kids, the LeapBand, and we went to London Zoo to take part in a Sports Day with Beth Tweddle and Greg Rutherford to try the LeapBand for ourselves. My two biggest children both train with our local Gymnastics squad so meeting Beth was a really exciting moment for them, especially when she helped S out with her crab walk race.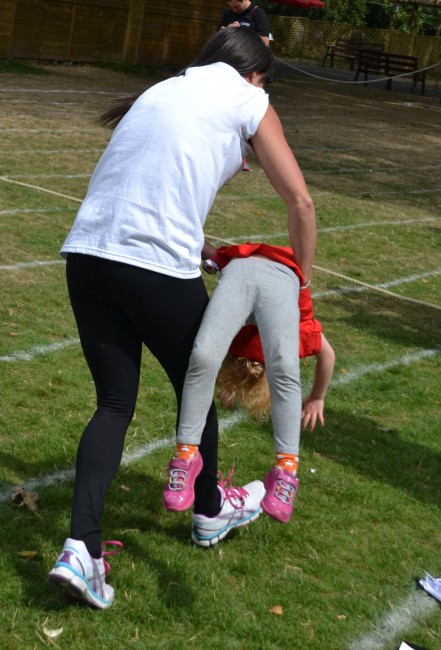 What is the LeapBand
The LeapBand looks like a chunky watch, but is basically home to 8 animated pets that you power with active play collecting jewels as you go. The pets can be personalised and extra surprises are unlocked as you go along. The LeapBand sets fun challenges like hopping or jumping, some even involve spelling which is brilliant for my 5 year old. You can choose challenges to include via LeapFrog Connect.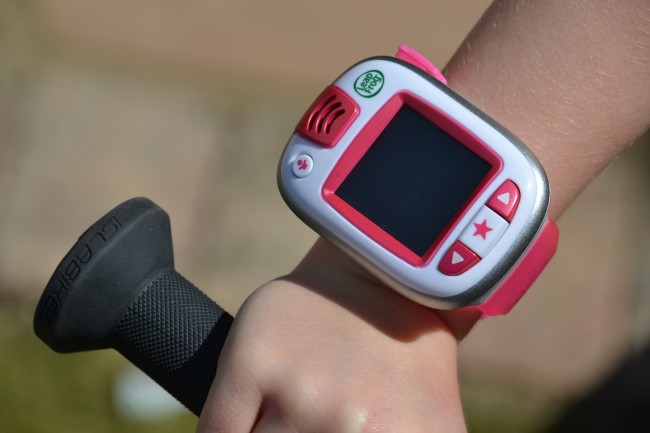 Parental controls allow you to set quiet time and bed time, which I think is a pretty amazing feature as a do worry about my kids getting toys out when they're meant to be sleeping.
My 5 year old has not taken her LeapBand off since we got it, it's hilarious watching her hop round the room over and over again counting as she goes. It's also been great for helping her understand bigger numbers as the jewel count gets quite high.
Play can also be extended with a free app for LeapPad, tablets and smart phones, but we haven't tried those out yet.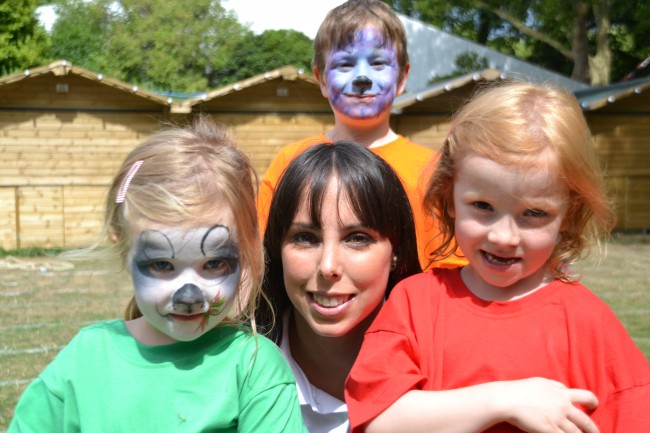 I've been really impressed with the LeapBand so far and it's been lovely seeing all my children excitedly showing their friends how it works.
A recent survey by Leapfrog showed that many children are unaware of what healthy treats and activities really are, as these results show.
1. A lettuce leaf in a burger counts as one of your five a day (24 per cent)
2. There isn't any sugar in cereal (16 per cent)
3. Fruit flavoured sweets are good for you (15 per cent)
4. Chocolate is healthy (10 per cent)
5. All round foods are healthy (5 per cent )
LeapBand is such a great way to get help kids be more active  and learn about a healthy lifestyle without thinking about it.
The kids all had a great time as you can see in this video, huge thanks to LeapFrog for inviting us and to Beth Tweddle and Greg Rutherford for being so lovely with the children.
The LeapBand activity tracker (RRP £29.99, for children 4 to 7 years old) comes in green, pink, blue and orange, online and is available major UK retail locations. Additional activities and challenges are free and available for download via LeapFrog Connect for LeapBand.
We are Ambassadors for LeapFrog