It's been another mad month of LEGO building in our house. The DUPLO has been out everyday and Z has been working his way through his birthday Star Wars sets.
Little H has developed a love for giraffes. She started out building them with DUPLO, complete with sellotaped ears, which I wouldn't recommend as we now have several very sticky DUPLO bricks. When playing Creationary she moved onto smaller LEGO, here they are all lined up ready to go into the shed she made with a cardboard box.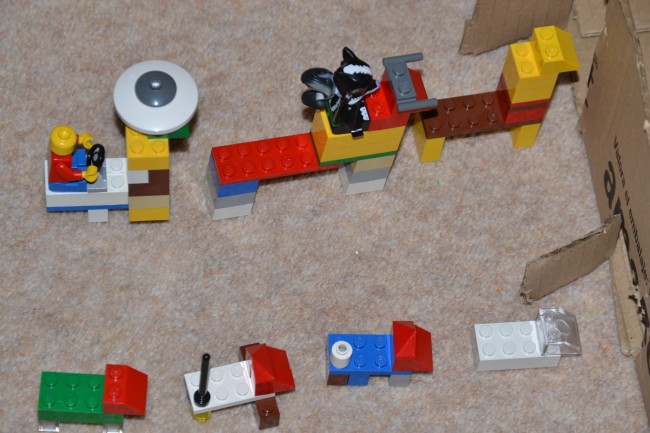 H also loves building DUPLO towers, we've been playing around at making them stable and not stable. She's always rolling balls into them to see if they fall over.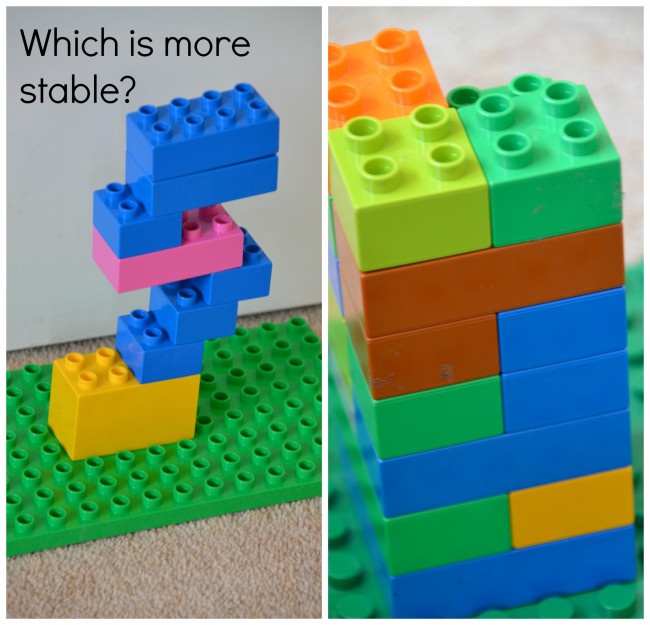 I finally managed to buy Z some LEGO roof tiles, windows and doors, which have given him a
new love for building freely. What do you think of this house? I love the car port and little table.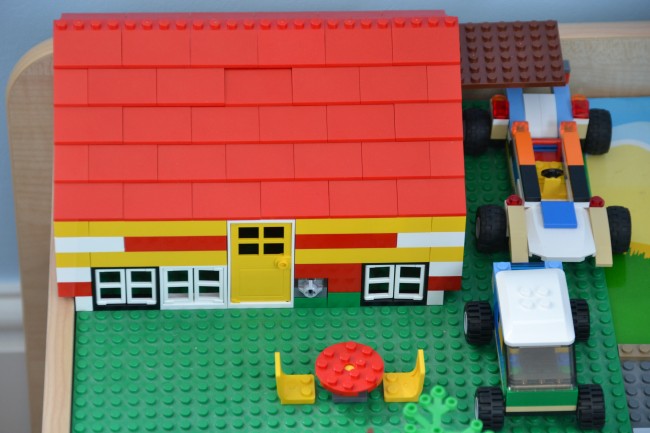 After our trip to LEGOLAND he also made this rather fab lighthouse.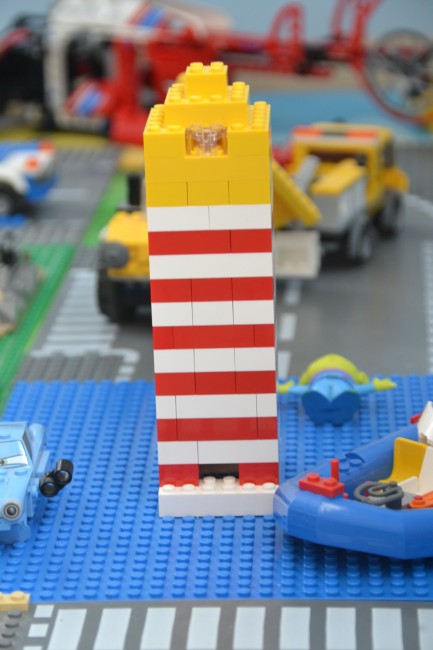 S is still LEGO Friends crazy and has a long list of requests ready for her birthday!
What have you been building this month?