I wanted to do some nice things with Z before he started school so we planned a trip to visit London to go on the Eye and back to the lovely paddling pool at the V and A museum.
We booked the London Eye with Superbreak, which was really simple. All we needed to take was our confirmation e-mail.
The new 4 D experience first was fantastic, Z and S were both mesmerised and slightly confused. Baby H was a bit scared as it was very loud, but all giggled when all the bubbles came out.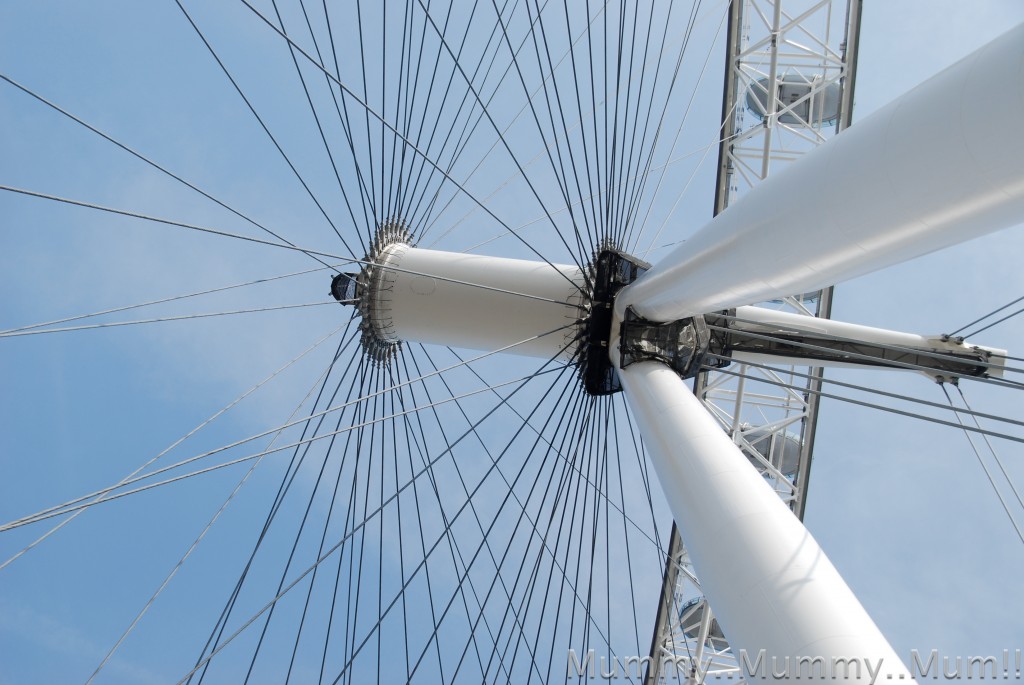 The queue for the Eye was about 20 minutes, and moved quickly. For one terrifying moment I though you had to step into the capsule with the Thames and a big drop right under you and nothing to bridge the gap, but then realised there was a platform underneath. Phew!!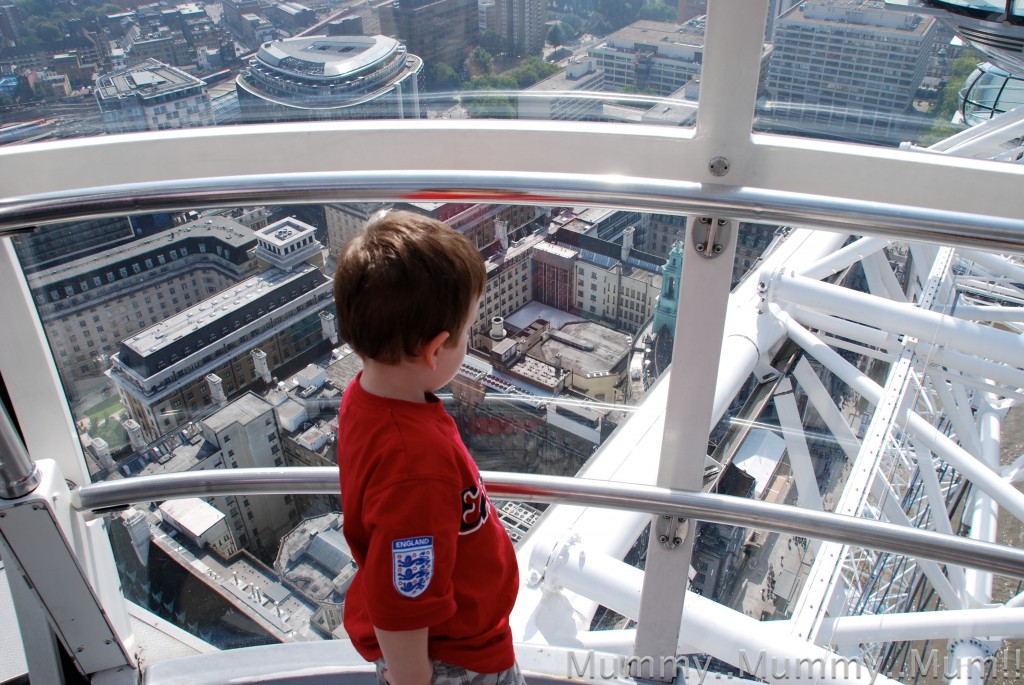 Z and S loved the whole experience declaring the people on the ground to be 'like little ants'.
It was quite stressful for me, especially when S started leaning on the doors! Hubby reckoned she'd be ok, but the big sign saying 'DO NOT LEAN ON THE DOORS' was enough to make me shout slightly louder than I possibly should have.
It took about half an hour to go all the way round, which was just about the right length of time.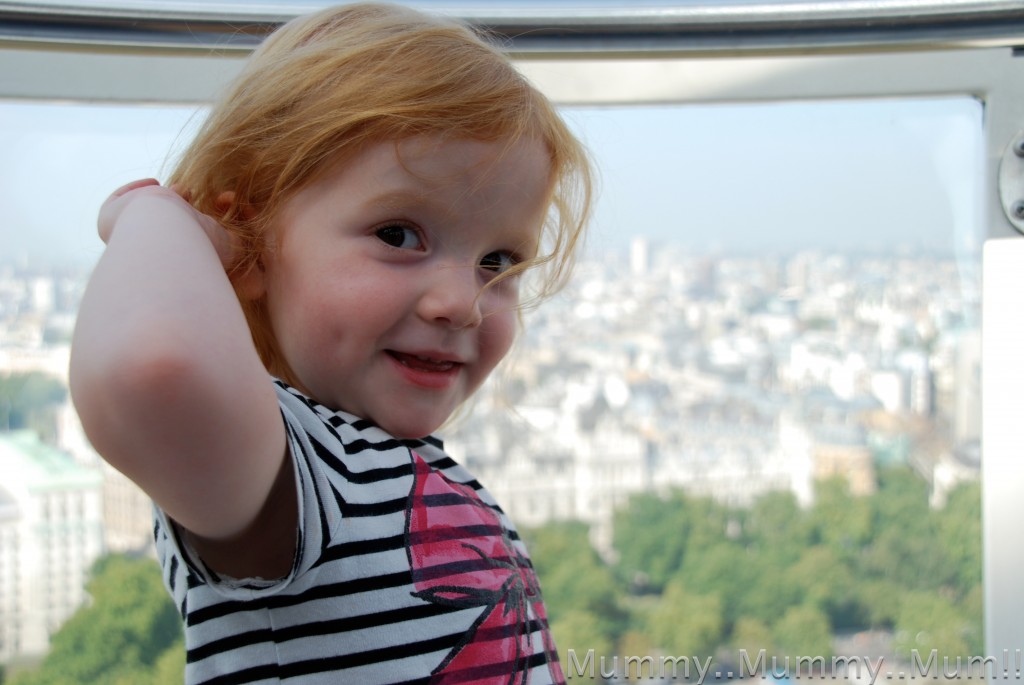 We had a great day thanks to Superbreak who gave us a free family ticket. You can also book London hotels, theatre trips and much more with Superbreak.