Learning how to ski may sound like a cool skill, but it is not an easy one to acquire. A lot of practice and determination to always – both literally and metaphorically – stand up no matter how many times you fall are required.
In order to learn and practise, you need to be in a friendly and safe environment that provides you with all the necessary motivation, equipment, knowledge and encouragement to succeed. Where can you find such an ideal place for your beginner-friendly ski holidays? You only need to look at the Alps, and more specifically at the Flaine area in the northern French Alps. Book your Flaine ski holidays with Erna Low at any point from late winter to early spring months so that you can take full advantage of the wintery landscape and the powdery snow. 
Do you need reasons to be convinced that Flaine is the right place to go? No problem!
Reason 1: You can work your way up the mountains
When you have only started learning how to ski, vast mountains around and steep slopes are terrifying. You can start getting accustomed to the wintery landscape and the feeling of sliding instead of walking on the snow at the Grand Massif ski area, which is interconnected with the Flaine one, as it is at a lower altitude of 700 metres.
Reason 2: There is something for everyone
Flaine has you covered so that you can try whatever your heart desires. If you want to put your skiing skills to the test, there are 64 pistes you can try. There are also areas that are dedicated to beginner skiers so that they can take their time mastering their skills. For advanced and experienced skiers, there are blue and black pistes while they can also enjoy the thrill of freerides. If you want to admire the spectacular view of the impressive alpine mountains, you can use one of the 24 ski lifts. You can also experience other fun winter activities, such as ice driving, paragliding, dog sledding, tobogganing and snowshoeing.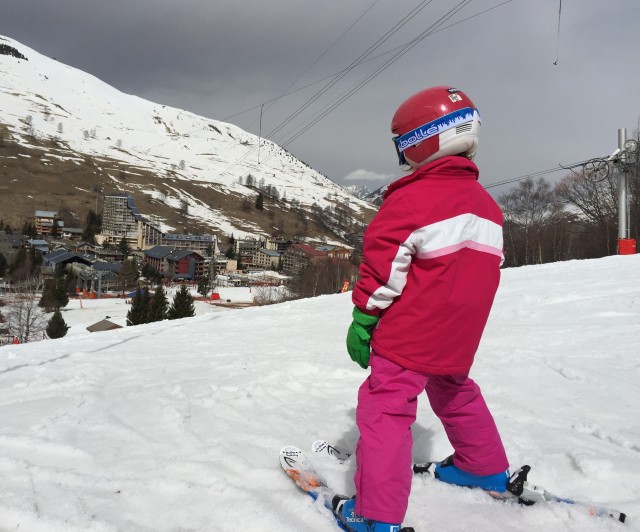 Reason 3: Excellent medical care
It is natural to want to make sure that in case of a medical or any other kind of an emergency, the ski resort you've trusted is prepared to act and take good care of you. Flaine ski resort is such a place. There is a medical centre and a pharmacy so that you have nothing to worry about. If something bad happens while you are skiing or you get lost in the mountains, there is a rescue centre you can call for help.
Reason 4: Après-ski
You can still enjoy typical holiday activities, like grabbing fancy meals or drinks at restaurants and clubs, or trying fun activities, like doing yoga on the snow. Culture is not missing from Flaine. You can visit the Art Centre where you can learn about French art and architecture, watch the works of regional and international artists of our time and learn all about the history of Flaine. 
Collaborative post