I am thrilled that Science Sparks is a finalist in the Mad Blog Awards again this year, and am very much looking forward to the award ceremony in September. The MAD Blog Awards team always work so hard to make the event and the run up to the event extra special for the finalists. It really is a fantastic thing to be part of. I feel very lucky.
We only live 30 minutes from Legoland so didn't need to stay over, but still managed a peek in the hotel, which was amazing. Z was in awe and is so desperate to stay one day. We didn't see the rooms, but I heard from other guests that they are pretty amazing. We are such HUGE Lego fans in our house that it was a very exciting day for us.
The kids all had a great time in the play park outside the hotel, which is beautifully laid out with so much to keep children of all ages occupied. They would've stayed there for longer, but the pull of Atlantis was too much.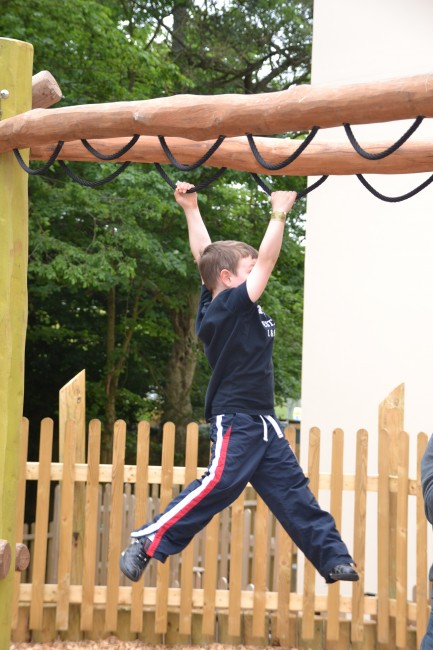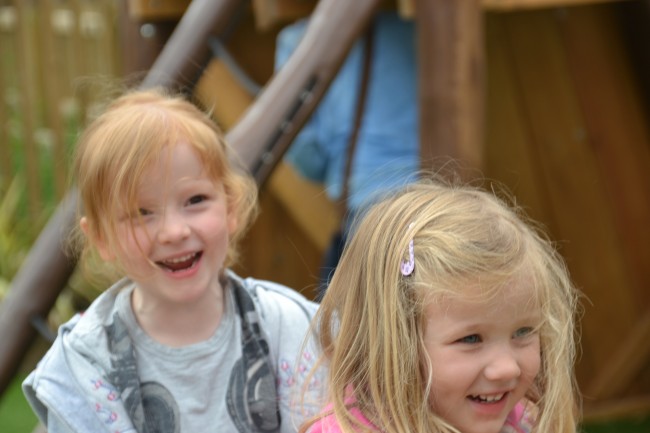 The new DUPLO Splash and Play Area was brilliant, even in the wet, only semi warm weather, so I'm sure it would be totally AMAZING in the sun. We didn't get to Drench Towers as it everyone got a bit cold, but Z especially admired from afar whilst moaning about the rain. It didn't help that I'd foolishly forgotten swimming things, despite getting them ready the night before, so the kids were wearing their spare clothes.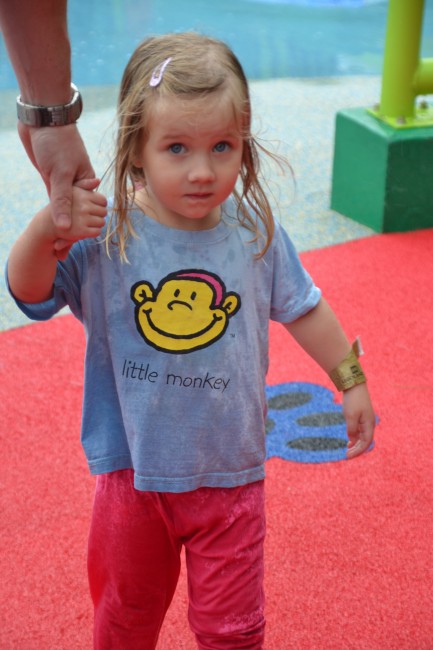 After a hectic morning in the park we returned to the hotel for lunch in the bar, which was lovely and very reasonably priced. It was a great way to unwind for a bit and prepare for an afternoon filled with more rides.
Little H was very excited as she is finally big enough to go on the Dragon ride, I think she will be a thrill seeker when she grows up as she absolutely LOVED it. We went on three times.
Z tricked me into going on the bigger dragon ride by telling me it was a nice, leisurely journey looking at LEGO……I got a bit of a shock, but it was fantastic to share the experience with him. He is quite the little actor.
All in all we had an amazing day, big thanks to The Mad Blog Awards team and Legoland Windsor.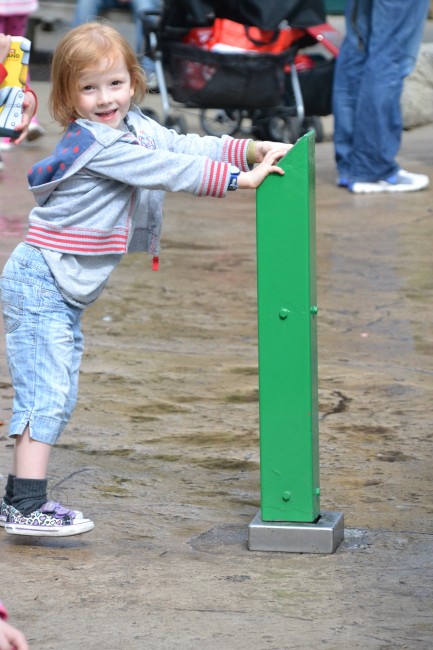 We received free tickets into Legoland and special event wrist band.