I'm hoping this year to be a little more creative with my gift giving. These easy bracelet making kits for kids took two minutes to make and will hopefully work out quite cost effective.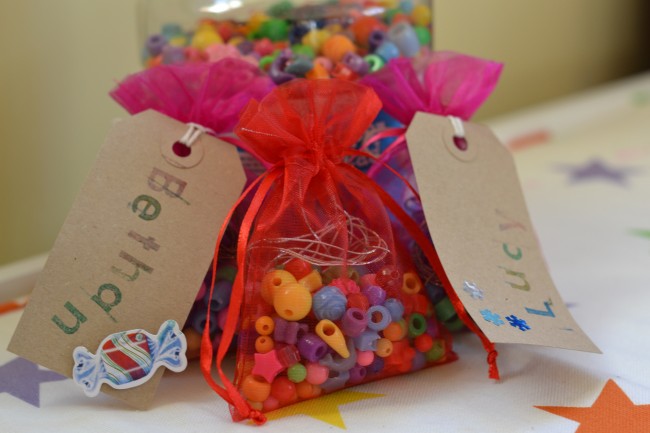 I bought the little bags, thread and a big value pot of beads from Yellow Moon. The gift tags I bought from eBay.
I just filled the bags with beads and added some thread.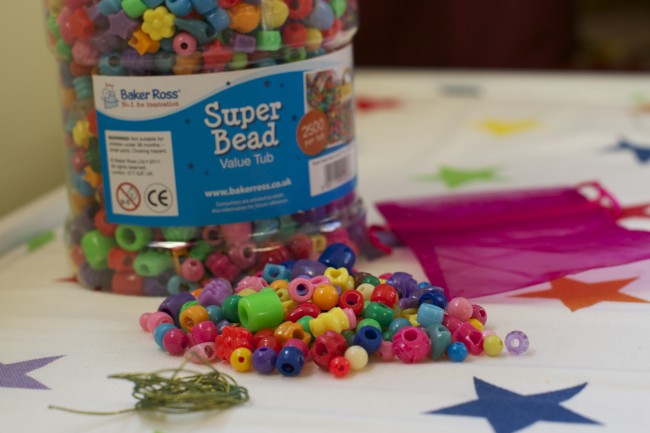 Can you think of any more easy gift ideas for kids?
We have a few here you might like 🙂