I saw this recipe for cornflour salt dough on The Mad House blog and thought it looked fab, so we had a go. It took three attempts before we got them right. The first time, for some reason I totally misread the recipe. The second time they were perfect but I left them in the oven to cool and my husband turned the oven back on without checking inside and they burned! The third time they were pretty perfect!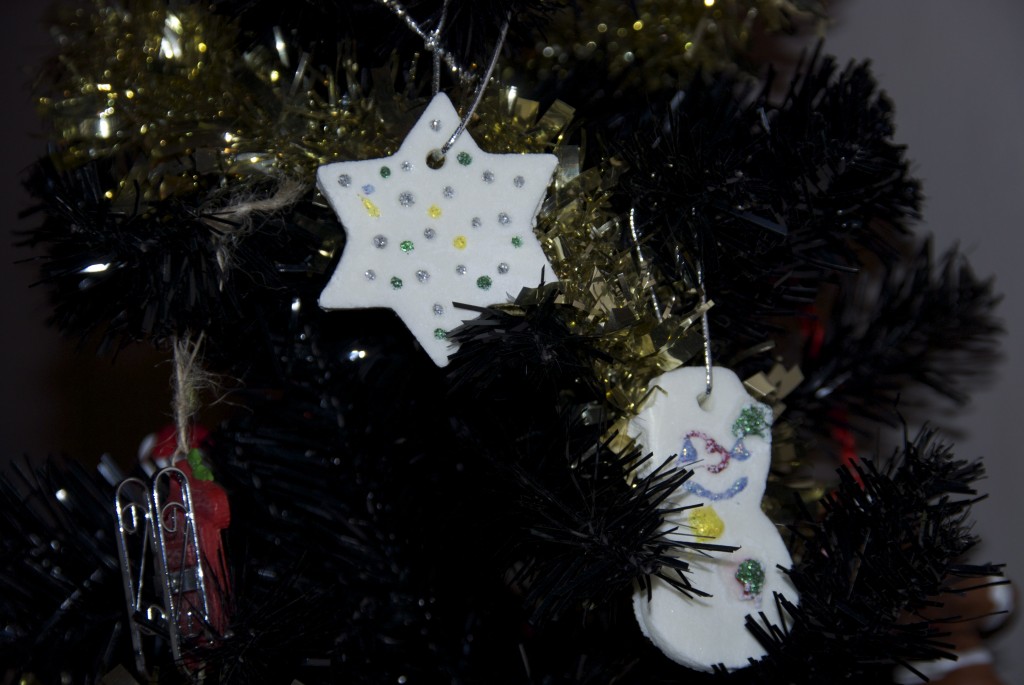 Ingredients
2 cups salt
two thirds of a cup of water
2 cups cornflour
Half cup water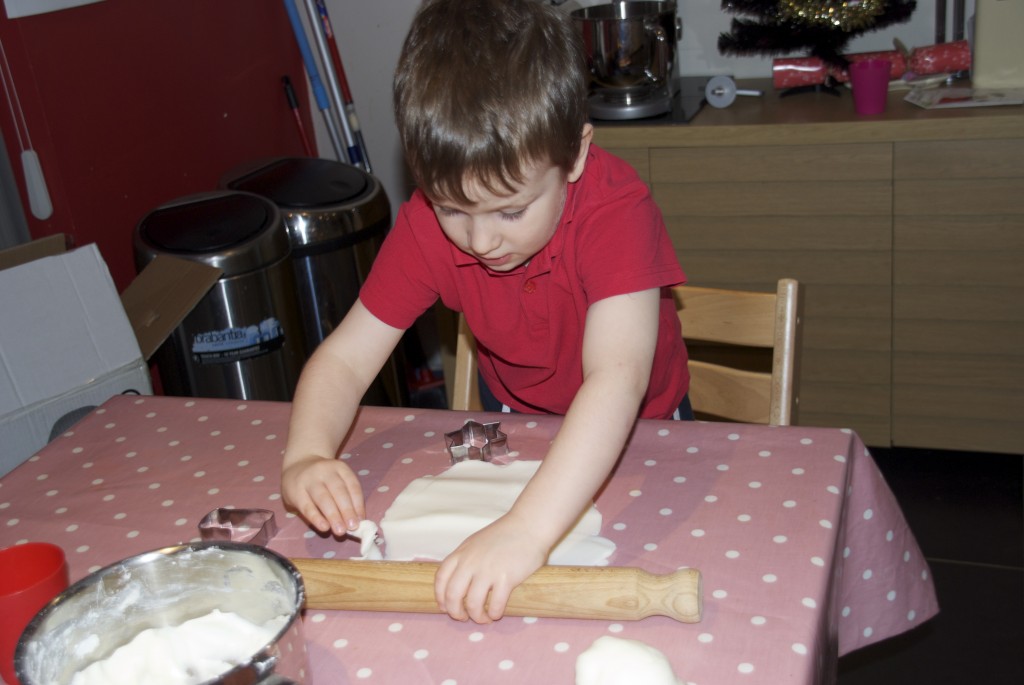 Instructions
Place the salt and 2/3 of a cup of water in a pan and bring to the boil.
Add the cornflour and half cup of water, and mix until the mixture is the consistency you want.
Make into shapes. We just used cookie cutters, and used a straw to make a hole at the top.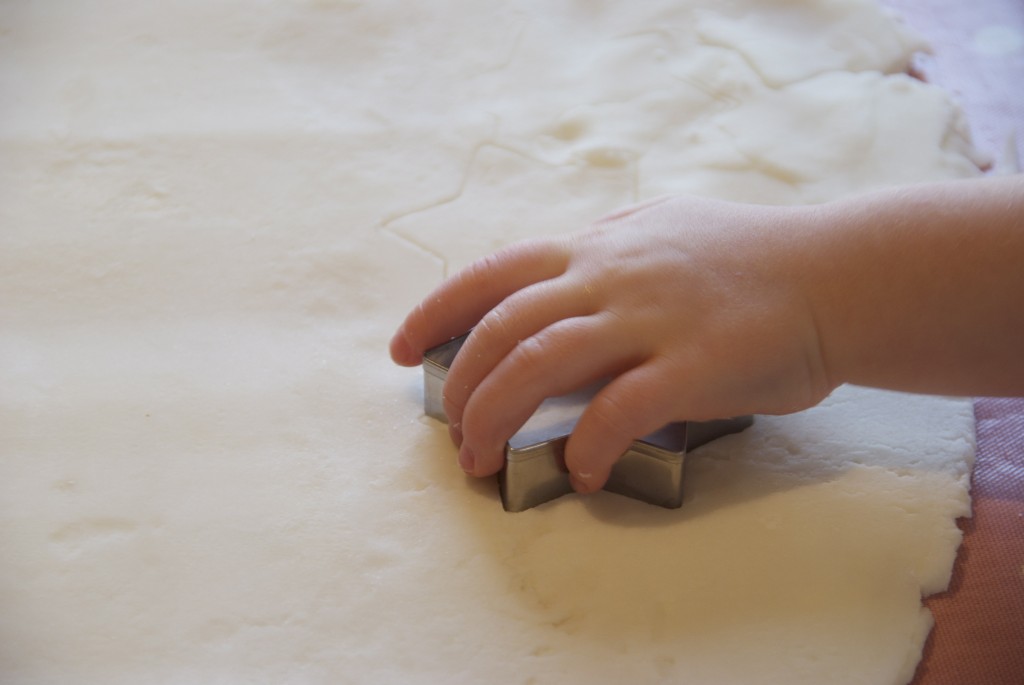 Put in the oven on a low heat, we did about 70 degrees for 3 hours. Allow to cool.
Decorate as you wish.
I loved these so much as they came out all sparkly! I have a big plate of undecorated ones for when people come round, the kids have really enjoyed it.
Linked to Red Ted Art, The Nurture Store.