We spent last week at the beautiful Levante Beach Resort in Rhodes, it's fair to say the whole family is a bit smitten with Mark Warner, water sports and Greece in general.
When I grow up I'm going to change house to Greece
S – July 2014
My little foodie was very impressed with the restaurant….
I love the restaurant  because the food is amazing and you don't have to wait for it to be cooked.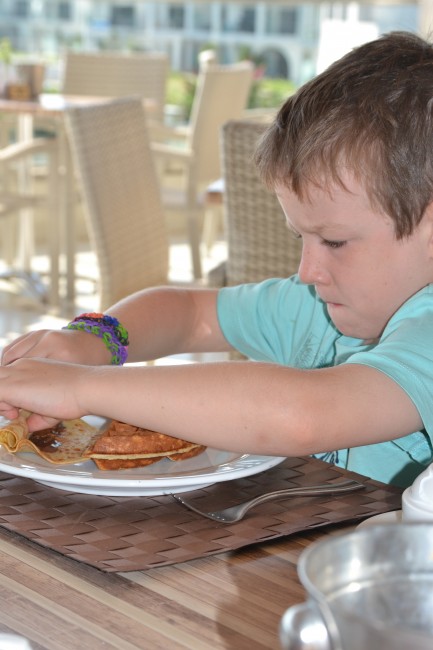 Z – July 2014
I talked about lots of holiday memories yesterday, but another of my favourites is seeing the Kids Clubs walk past singing their songs. They were ridiculously cute and so happy.

If you have a #funee to share, do pop by Stressy Mummy and link up.
We are Ambassadors for Mark Warner