I'm a bit disorganised this year, and yesterday suddenly realised that I had not bought cards for the children to give their Dad, and each other.
We pulled out the craft box and created these. I cut out the Christmas tree shape and all three children decorated the tree. Z got a bit upset about the bit of silver glitter glue under one of the stars. He is a bit of perfectionist.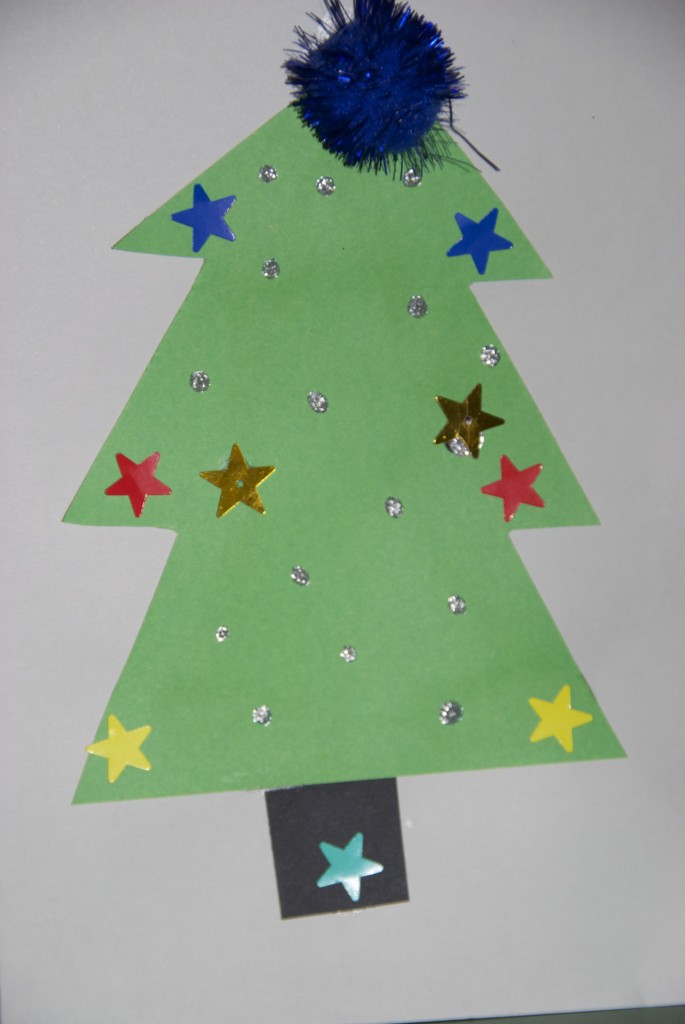 A Christmas Tree for Daddy.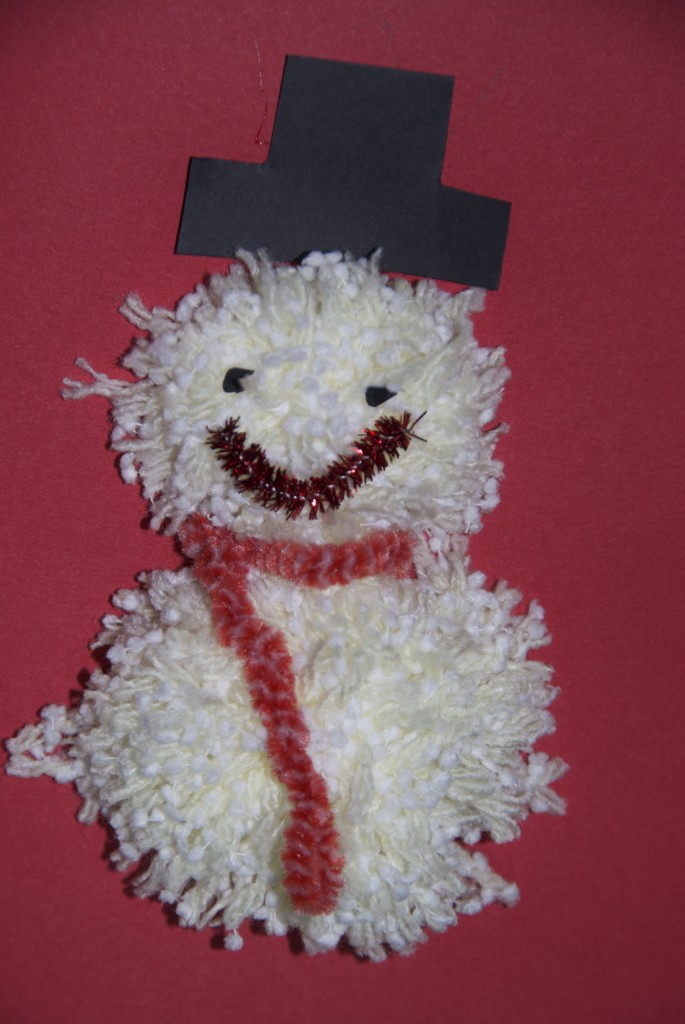 A snowman for Baby H. We used half pom poms to make his body, and pipe cleaners for his scarf and mouth.
Have a wonderful Christmas everyone. Thank you for all your support this year. xx