I've had so much fun making Christmas cards with the kids this year, I love that even the simplest of ideas can look really good and these snowman cards are no exception.
In at attempt to reduce the usual crafting chaos I cut out the snowman parts and got all the extra bits ready before we started.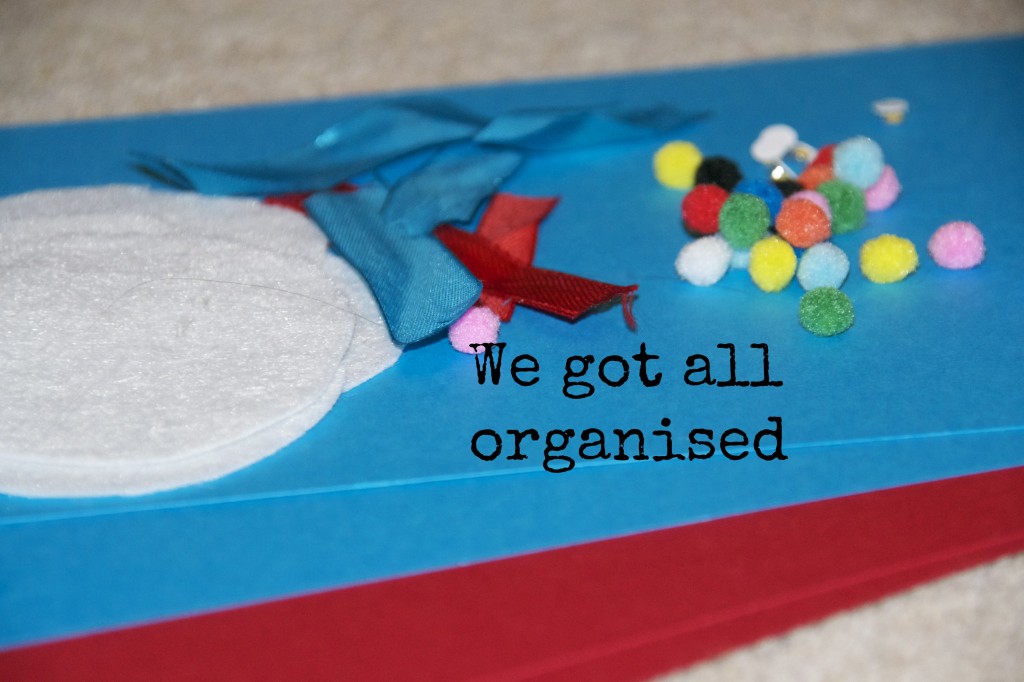 Then the children got to work.
What do you think?
I particulary like the sad face on the blue card and the little arms S has drawn on!