On our way home from Norfolk yesterday we stopped at Thetford Forest Park. Since become a Forestry Commission Blogger, I always looks for forests wherever we go, as I know they are a great value day out for everyone.
Z recently tried GoApe at Moors Valley, this time S was desperate to have a go. She is only little, but was just tall enough and so excited I had to let her have a go. She was so brave and did really well, even though her little legs only just reached some of the gaps.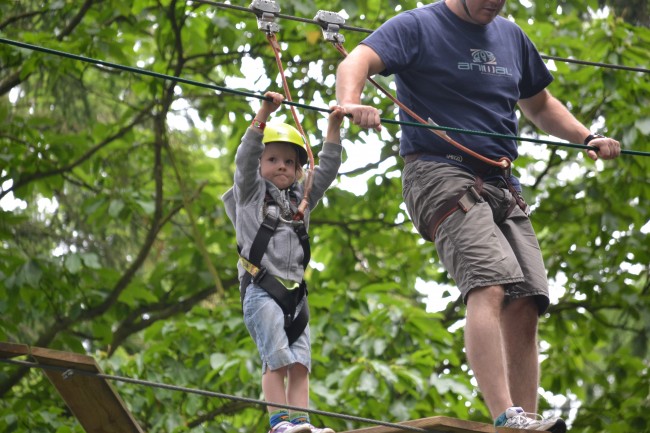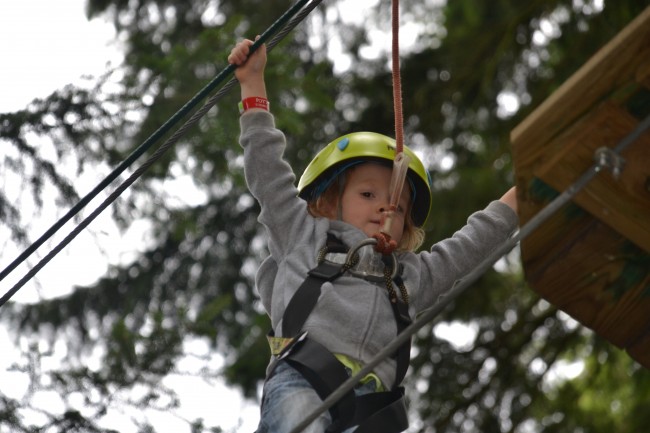 It all got a bit much for her when there was nothing to hold onto, so she didn't manage to finish the trail, but came off very pleased with herself indeed. Daddy and Z did finish and were both very proud of themselves too.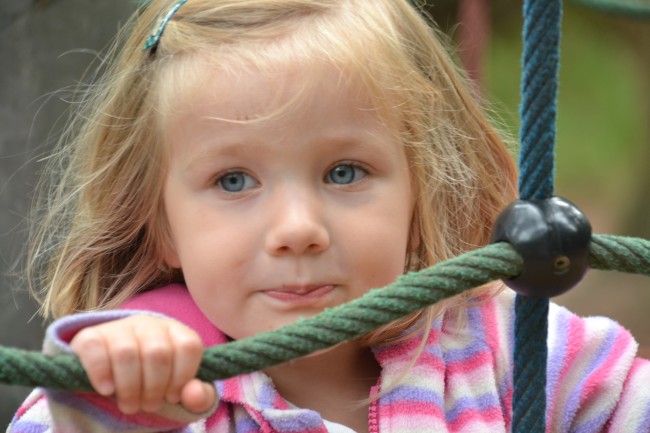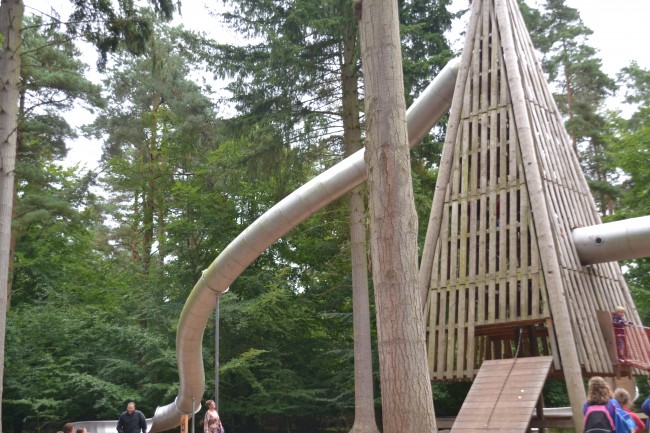 Thetford Forest Park was amazing. There is a zip wire, huge swings and slides and a lovely musical trail with hidden instruments in the woods. I wish it wasn't so far away from us.
I am a Forestry Commission Blogger, but paid for this trip myself.
Linked to Country Kids.