I was very proud of myself earlier when I managed to come up with a fun, active and educational game which was challenging for each of my three children.
The idea is like musical chairs, except than when the music stops you stand on a piece of card not a chair.
As the music played I shouted out a different instruction for each child.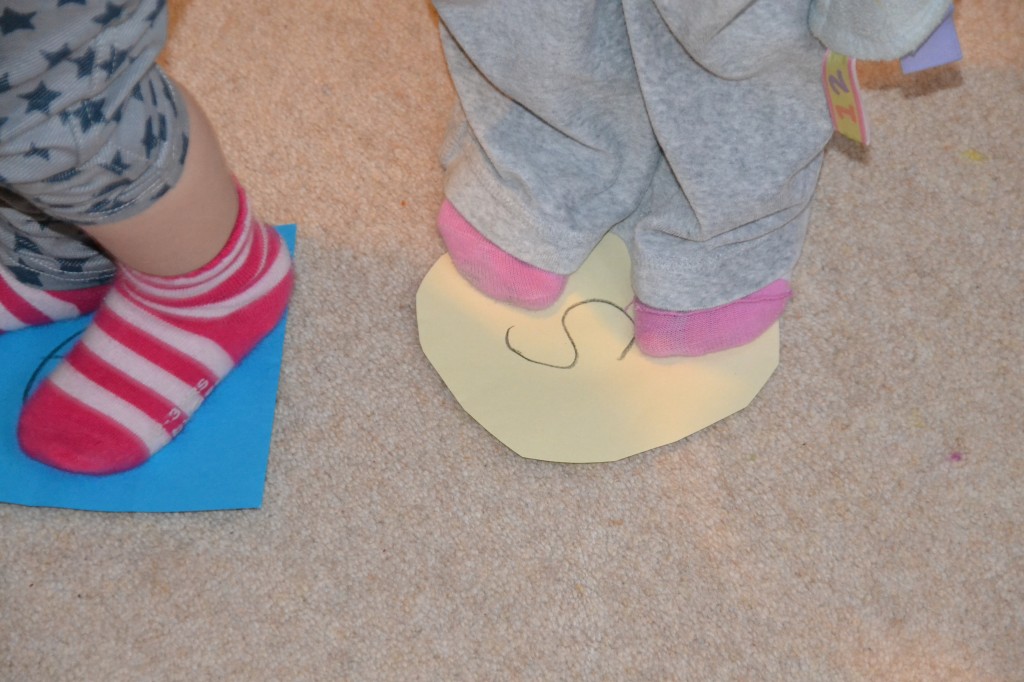 I asked:
H to stand on a particular colour or shape
S to stand on a certain letter
Z I gave a sum such as 2 x 25
After each round I removed a piece of cardboard, it was so simple, but everyone LOVED it.
What games do you play at home?