No matter how large your family is, the kitchen is one of the most important rooms in the home. In an increasingly busy world, having the right kitchen can save you a lot of time and stress. Knowing what your kitchen needs is the first step to having a space where you can prepare those healthy meals, spend time with your family, or whip up something quick and easy when the pressure is on. There are millions of accessories and fittings for the modern kitchen, but you don't need them all. Stick to this list of family essentials and your kitchen really could become the heart of your home.
The Cooker
You're not going to get too far without a cooker (although it's actually possible to live without one). It's never easy buying a new cooker, so you need to have some idea of what type is best for you. For homes that only have an electrical supply for the cooking area, you're going to be limited to those options only. If you have a gas supply, this is always going to be the better alternative. Not that electric cookers are rubbish: they simply don't give you the control that you need when cooking for a family. If you can go, always go gas.
Dishwashers: Decadent Luxury or Time-Saver?
Some people will never invest in a dishwasher. When you live alone, or as a couple, a dishwasher is a little bit of an unnecessary luxury. For families with working parents and children of school age, the right dishwasher can be an absolute lifesaver. This is especially true if you've just welcomed a new baby into your home. If so, make sure that you get a dishwasher that heats to 90 degrees. That could mean that you avoid the need for a bottle steriliser. Get a professional to carry out your dishwasher hook-up, and you'll be cutting down on time and energy on washing up when you could be relaxing with the family.
A Dining Area
Ideally, you want somewhere other than the living room to enjoy those meals that you've spent all day slaving over. Sitting in front of the TV is all well and good, but it's not very bonding. If you have space, then look at ways to make better use of it with somewhere to sit, eat, and relax with those that you love the most. A good seating and eating area isn't just good for family time either. Invite the besties over and relax in the kitchen with a glass of wine directly from the fridge!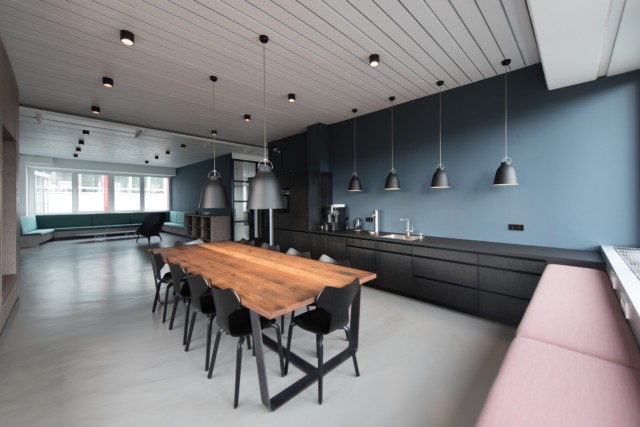 Fantastic Fridges
While you need a fridge, don't be so hasty when it comes to buying one. There are so many makes and models available, and the temptation to just grab the first one you see can be very tough to avoid. Take your time. Make sure that you have the right measurements written down so that you don't get one that's going to block any fixtures or fittings. Ideally, you want a model that is fingerprint-resistant, especially if your younger kids are prone to helping themselves. You should also make sure that adjustable shelving is an option. After that, it's up to you. Get a Smart Fridge, one that has an in-built ice dispenser, or anything else that you decide you and your family need.
Microwaves are Magic
You can't always spend time on preparing every single meal. And even when you do, those leftovers still have to be used if you want to stick to your weekly shopping budget. Put simply; the microwave is a simple must-have that is often ignored by older generations. Check out countertop models so that it can be easily reached, and make sure that you get a model that has a non-stick interior (making it much easier to clean). If space is limited, you can get over the range microwaves.
Crock Pot/Slow Cooker
One that the older members of your family will no doubt be proud of, the slow cooker is heaven-sent. If you have never used one before, then you're missing out. For busy parents, they couldn't make mealtimes any easier. Simply load up the pot with all of your ingredients, put the lid on, and forget about it. When the kids arrive home from school, there's no messing about: just take the lid off, and dinner is ready. There are thousands of slow cooker recipes for families available online, so you can always make sure that your kids are getting all of the healthy goodness they need.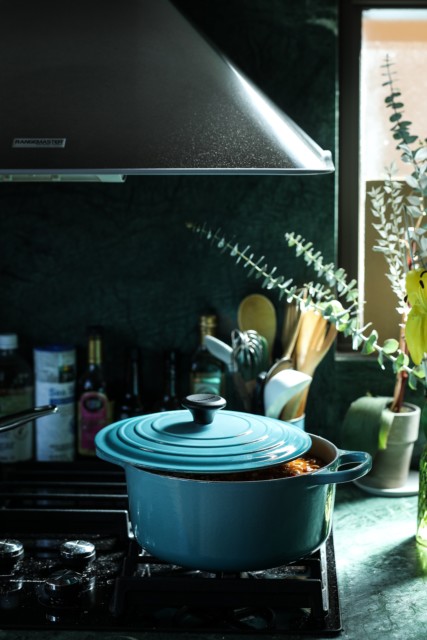 The kitchen is one of the most important rooms in your home. Make sure that you pay it the attention that it needs and your life as a busy parent will be made much easier. Don't waste time, money, and energy on the latest kitchen gadgets. Get these essentials, and your kitchen could well become your favourite room in the family home.