Not many years ago, chips or fries were bought in a bag with lashings of salt and vinegar thrown on top or deep-fried at home by your dutiful mum. Soon becoming a household favourite, it's hard to imagine dinner time without our favourite potato accompaniment but thankfully today we can make fries at home … fast and without the fuss!
Combining them with different ingredients, they are a great go-to snack but how can you spice them up with some new flavours? 
Top ideas: exciting ways for fries
You may have your own favourite, and one thing for sure is that the top 15 chip ideas is sure to have something to suit everyone's taste pallets; for the under 5's and the hungry parents!
We've seen the bags of vegetable chips on the supermarket shelves and the variety on offer. They are something different to offer the little ones to accompany their main meal and can even help to get kids familiar with different flavours if you choose options such as McCain Fries which are lightly spiced.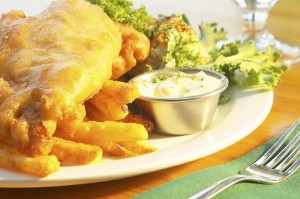 What to chose?
The ideas below are easy to prep – especially if you have a well stocked cupboard at home! Don't worry if you don't though … the vegetables are easy to pick up from a supermarket or your local greengrocer.
Potato Fries: the classic option, give potato fries a reinvention with some added flavouring or unique cuts. Curly fries are always popular with kids but you can also add seasoning to enhance flavours. Add spices to oven chips before backing and see what combinations go down the best!
Plantain Fries: slice the plantain thinly and place on a baking sheet. Bake for 15 minutes and flip over. Bake for a further 7 minutes and allow to cool and crisp up. Delicious with salsa or hummus.
Carrot Fries: very thinly sliced carrot rounds with a pinch of cinnamon. Arrange the slices in one single layer and bake for 10 – 12 minutes. A colourful addition to any tea.
Bok Choy Fries: we haven't lost the plot – kale and bok choy can become fries! Flavour up the bok choy leaves with a little garlic and chilli, of course if you prefer to leave it out, they will still be tasty. A great way for toddles to try their greens, you can find the full recipe here.
Baked Pita Fries: delicious with dips such as tsatsiki, hummus, guacamole and salsa, make an easy snack or a bolster the kids on a picnic with this option. Arrange the bread in a single layer on two large baking sheets along with the olive oil and flavours of your choice. Bake until golden on both sides, flipping the bread and rotating the baking sheets once halfway through.
Why fries?
For many, a side order of fries is easy-food and a great way to satisfy hungry little ones. A plateful fries – whether made from potatoes or any of the options listed above – gives great comfort and ensures everyone can enjoy a quick and tasty treat so there worth keeping in your recipe arsenal.
You can combine them with whatever you like too … salads, burgers or fish … they all taste great with chips! Embrace these classic duos and watch smiles spread across the faces of your family. After all, the Daily Mail's report on Britain's favourite double-act didn't name fish and chips our ultimate favourite combo for no reason!