You never quite know how much motherhood is going to transform you until you're living the process, when you're experiencing all the highs (and lows) of looking after a little bundle of joy. Because of the impact that this has on your life, it's understandable that you'll want to share your experience with as many people as possible. And this won't be only for your own sake, either: there are broader benefits to telling other people about what you've been through, especially if there were some complications along the way — it'll help them on their own journey. But how do you get your message out there? We take a look at a few new ways below.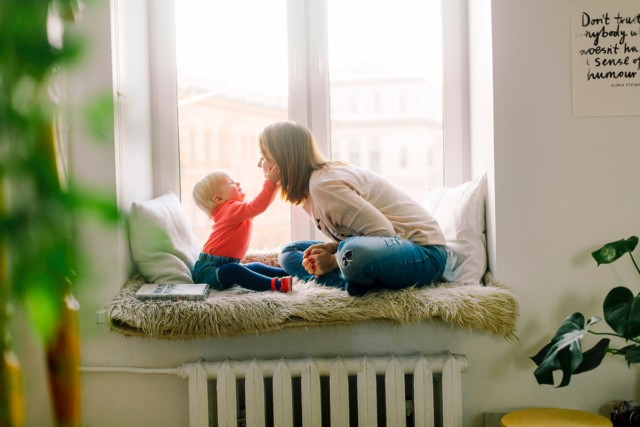 Source: Pexels.com
Start a Video Log
Did you know that somewhere in the region of 80% of internet traffic will be related to video by 2021? It's true — which means, basically, that people are going crazy for those moving pictures. They say that if you want to reach the people, then you need to go to where the people are, so why not look at setting up your own video channel? It takes a little getting used to being in front of the camera, but once you get into the swing of things, you'll learn that there are plenty of nuances you can bring that other mediums don't provide. 
Write an eBook
Now, you might be thinking that it sounds pretty grand, the idea of writing an ebook, but hear us out. For starters, if you've already got all the information (and it's your experiences we're talking about here, so you will), then it's much simpler than it sounds. In fact, it couldn't be easier. First, gather your chapters, and then download the right platform — MS Office for Mac will make 
writing and editing a breeze. We're not aiming for Shakespeare level quality here. So long as the writing is good enough to be understood, then you're fine. Once you've finished, you'll be it on the Kindle store, promote the work, and then wait for that passive income to start rolling in. 
Podcast Stories
Are you one of those people who are best listened to, rather than read? Then there's another medium you can try — podcasting! Podcasts have been bursting into life in recent times, and that means they're an excellent platform to share your experiences. You'll want to have more of a structure if you take this route, however — each week could have another theme, or a guest talker, for example.
Hosting Groups
But what if you're skeptical of the digital world? That doesn't mean you can't share your experiences. If you've got a specific story to tell (say, there's something different about your experience), then you can look at hosting talks for people who are also going through the same thing. This is more intimate than just publishing, but also has a more limited reach.
Whatever you do, look at sharing your experiences in one way or another — the people you help will appreciate it. 
Collaborative Post