I didn't plan on over scheduling my children, and I don't really know how we ended up in a situation where every evening involves at least one activity, but here we are with three over scheduled kids and pretty burned out, exhausted and financially burdened parents. So, what can I do about it? The answer is probably not much…maybe go to bed earlier, eat better, try to relax more…although non of those things tie in with four children, two of whom are squad level gymnasts and one of whom is a squad swimmer. That's about 8 hours of swimming a week plus 26 hours of gymnastics, plus piano lessons, a couple of after school clubs ( not too taxing and requested by the kids ) and homework…if you throw in playdates and competitions it's a pretty overwhelming schedule that requires careful planning ( not my strong point ). Add an active one year old into the mix and you'll understand why I've aged 10 years in the last 2!
I know many of you will be reading this and thinking we should just cut down on the activities, but how do we do that? I have two little girls who have the most amazing opportunity after being chosen for gymnastics squads, we have to give them both the same chance to succeed and the same with Zak, if we can take the girls to gymnastics 5 times a week ( an hour round trip each way ) surely we can manage his swimming 5 minutes down the road? After school clubs are possibly an unnecessary expense, but they don't take much time out of my time and I think it's important the kids take part in school activities as they have such limited time to socialise with school friends outside the school gates.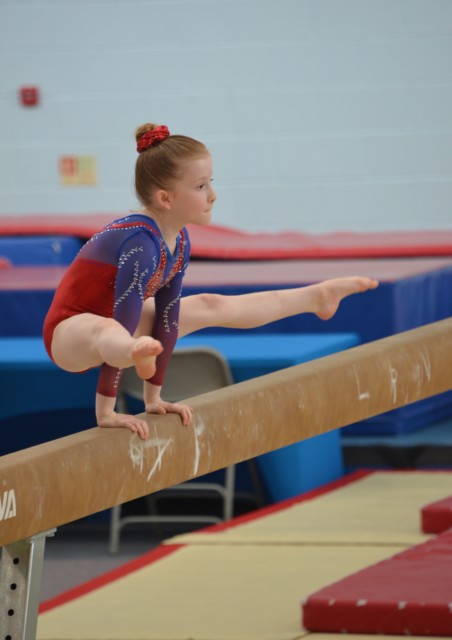 The cost is a burden, but again not something you can take from one child without all of them, and actually what's the alternative? If they weren't at gymnastics or swimming the reality is they'd probably be begging for screen time. At least when they're doing a sport they're not only doing exercise, but also making friends outside their circle of school friends and creating valuable connections with other adults. I didn't push my children into sports, they sort of found their own way. I took Sydney to one gymnastics class at age 4 and she was immediately selected for a squad, since then it's her hard work and determination that's got her to where she is today, and then the other two sort of followed in her footsteps.
I know some people look at us and think 'what are you doing?' but the truth is, the kids love their chosen sports, both of which are teaching them so much more than just the sport itself and I'm immensely proud of them all. Sydney especially sometimes comes across other children being a bit mean, but gymnastics is the thing she loves most in the world, and if you could spend 20 hours a week doing something you love, wouldn't you jump at the chance?
Anyway, back to feeling exhausted…Charlie is now exactly 1 year and 1 week old, and has slept through the night for the last week ( whoop, whoop ). That's 365 nights of broken sleep, 350 nights of breastfeeding a baby at least once through the night, 365 days of feeling pretty exhausted and broken. It's been especially hard as Charlie has lots of food allergies, so my diet has been severely restricted and although I have been taking special breastfeeding supplements I haven't been able to take anything to give me an extra boost. Since stopping breastfeeding I have been taking Pharmaton Vitality capsules. They contain Ginseng G115 as well as vitamins and minerals. It's early days, but I already feel more energised and ready to face the day. If you're lacking in energy. I'd definitely recommend giving them a try. I'm so impressed with how much better I feel so far, I'm going to get the kids tablets for my children to try as well.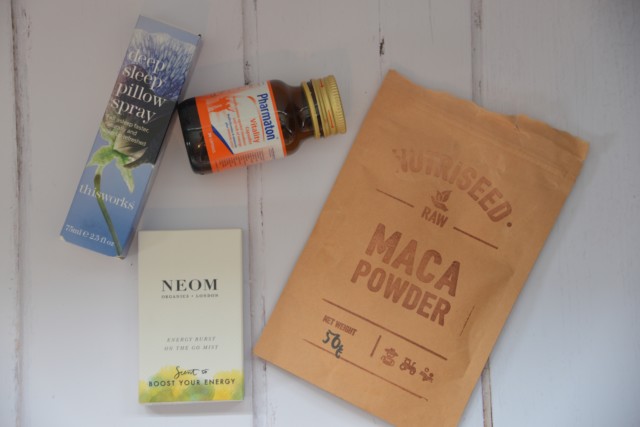 Wish me lcuk in keeping my energy levels up as it doesn't seem like my kids are going to slow down any time soon.
Thanks to Pharmaton for the lovely energising and relaxation package. It was just what I needed.
SaveSaveSaveSave
SaveSave
SaveSave