I'm a day late with Wot So Funee this week, we've had almost two solid weeks of house guests, 6 christmas plays, two pantos and a church service as well as the usual Christmas craziness of present buying and card writing.
I almost didn't go to Z's School Church Service, but rather unusually for him he had a little drama role, so I thought I should make the effort and you know what? I'm so glad I did. It was a lovely traditional service, which really put things in perspective for me. They did performances, about Scrooge, the World War 1 truce, Christmas in the 1950's and why Christmas isn't all about presents. We sang good old traditional carols and the children were impeccably behaved.
However, I've paid the price for all my gallivanting with the kids, because my living room looks like this.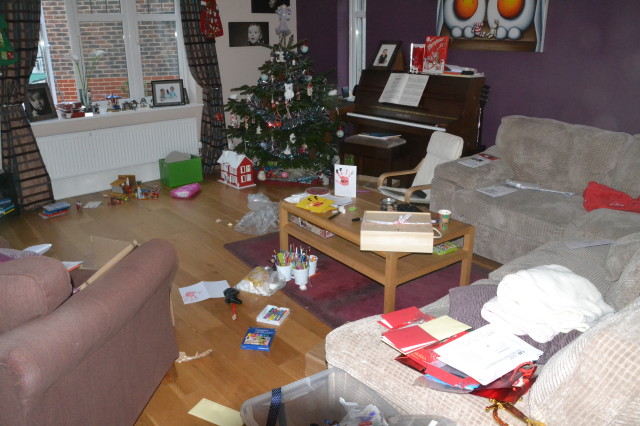 Please tell me I'm not the only one in the middle of a complete Christmas Meltdown?
On the plus side, I overheard my Z telling S that he really does believe in the elf, and then they decided he'd married Elsa because they spent last night doing word searches together…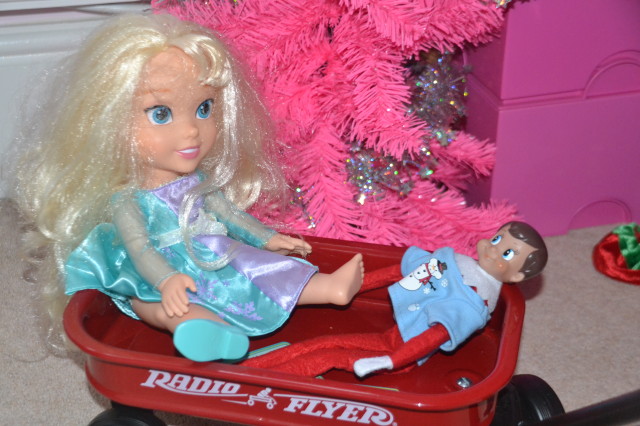 Do you have a Wot So Funee? Don't forget to grab the badge and link up below.