Sometimes I feel like I've turned into a 'shouty' mum, something I never thought I would be. I start each day with the intention of staying calm, asking the children nicely and patiently to put shoes on/go to the toilet etc, but somehow, on occasion even before the school run, I morph from nice and calm to impatient and loud. S and H develop an inability to do anything for themeselves when it means getting Z to school on time, in fact they quite often make things twice as hard by removing clothes as fast as I can get them on. Z currently refuses to wear a coat or long trousers even when its freezing cold and all three of them leave a trail of paper, glue and pen lids where ever they go.
One afternoon last week, I was feeling particulary guilty for shouting at them for not putting lids on felt tips for the 10th time that day, when Z brought me this.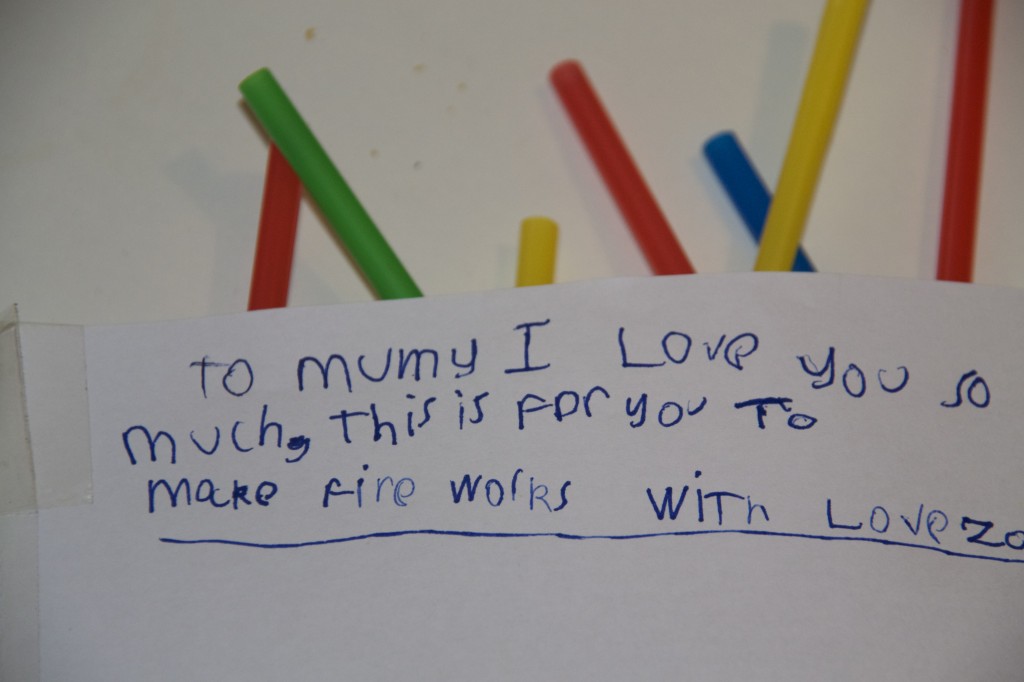 He had used an A4 piece of paper to make an envelope and filled it with straws and pipe cleaners so I could make a firework.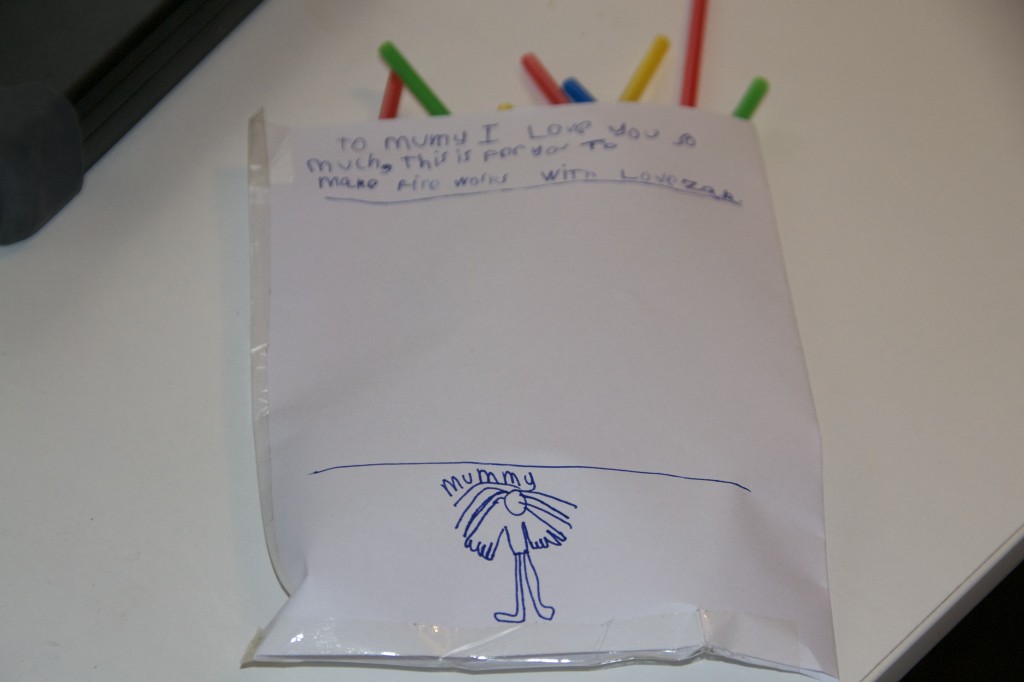 Perhaps I'm not so bad after all.