We tried to move house around this time last year. We were very lucky and sold our current house within 2 days, but then couldn't find anything to buy within our price range that was worth the stress and cost of moving. We wanted a bigger garden and more space, but even an extra £150,000 was only getting us one of those things in the same area. Eventually we decided that a loft conversion would be the most sensible option, hoping that any money we spent would add to the value of the house and hopefully become cost neutral. I'm not sure whether we actually achieved that goal as things like painting, buying furniture and window blinds ended up adding substantially to the cost, but we have given ourselves some much needed space, which is even more important now we have a fourth baby on the way. Its also allowed us to get our guest room with an ensuite back, which I'm sure has greatly pleased our numerous guests.
Loft Conversion
Our loft gave us the opportunity to add two rooms and a small study. This is the smaller of the two rooms.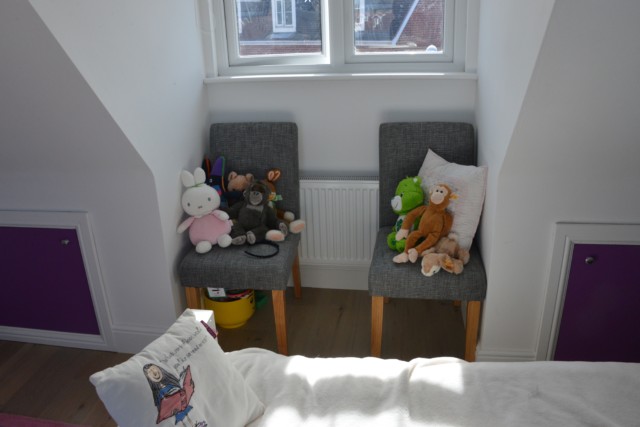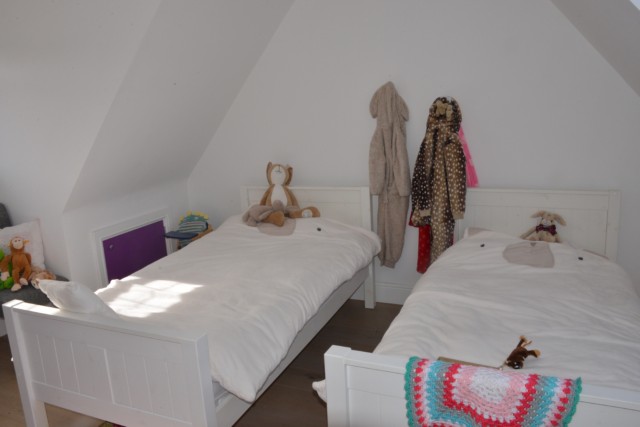 This is the bigger room, which is a playroom. The idea was that it would allow us to have all the children's toys and bits in one place, rather than spread through the house. It's a bit of a work in progress as we need to make it a bit cosier for them. I can't decide whether to save up for a lovely comfy rug, some bean bags or try and fit a little sofa in. What do you think?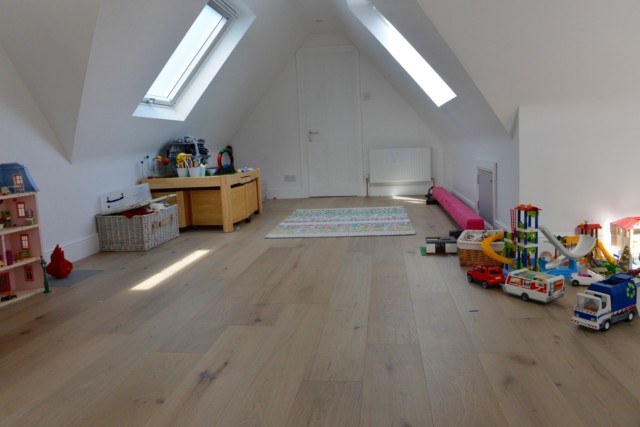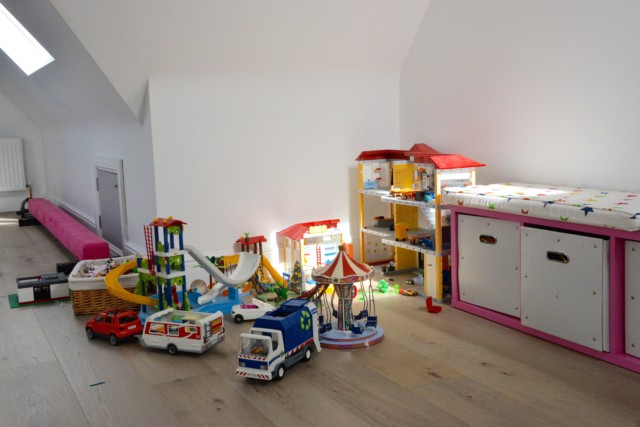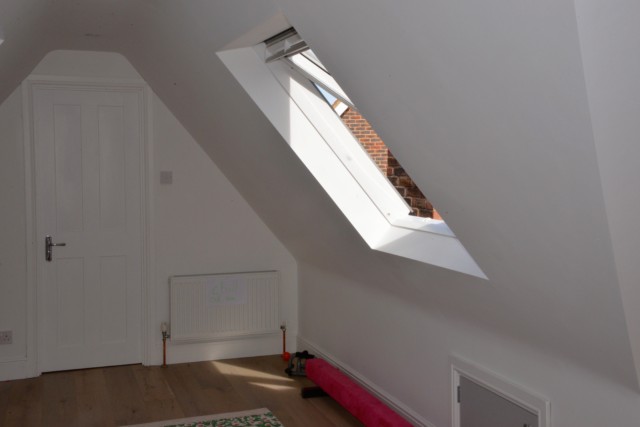 I'm completely in love with our loft, it's lovely and light and so warm when the sun shines through the windows. It's been a huge amount of work, and taken quite a long time when I think that the work started back in August, but totally worth it! I'm now just looking forward to adding some finishing touches.
SaveSave