When I had my first child, I looked at older  ( not old, just the age I am now ) Mums with more children and thought they must know everything, be super organised and totally relaxed at the whole parenting thing. I now realise that actually most people, myself included, are completely winging it most of the time. While I'm hoping not to need a stairlift in the home for some time yet, I do feel that at almost 40 I should be making parenting look easier than I do.
Despite having four children I'm still the one who forgets to take a spare set of clothes out and ends up bringing kids home in the car half-naked with muddy clothes all over the floor. I've not been too bad at packing in the past, but we've generally not moved around very much, and a week in Greece where the kids basically live in swim stuff is very different to the road trip holiday we're doing this year.
I had what I thought was a genius idea for everyone to have their own suitcase that they were responsible for to save me packing for 6 every time we move hotel. We soon realised that 6 suitcases wouldn't fit in the car so that idea went out the window. However, we have managed to give each person half a suitcase and luckily our cases have a zip cover to separate the two halves!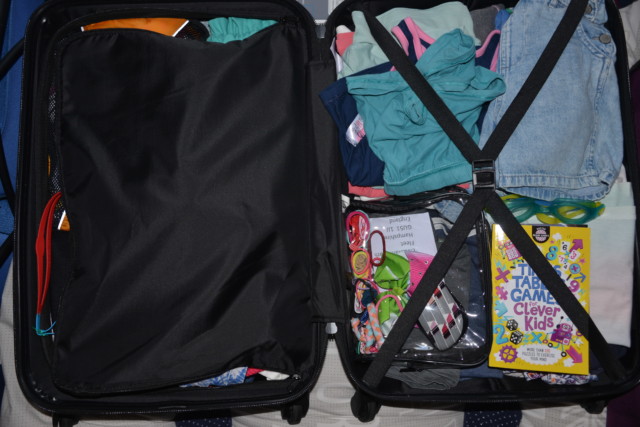 Great Travel Products for Kids
One of the best kids travel items we've ever bought are Trunki BoostApaks. We've been using these since the kids were very small. This year the kids are not taking them as backpacks as they're a bit old for that and we need proper rucksacks to hike with, but we do need boosters for the car, so I've stuffed them full of food and nappies and put them in a  suitcase.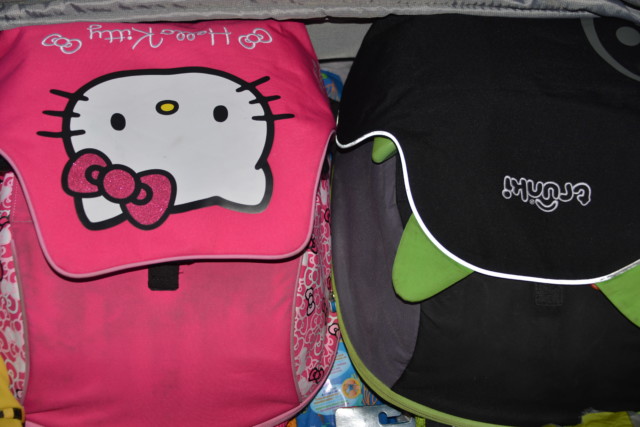 I've packed some Clinitas Sooth Multi Eyedrops as I find they help my eyes feel fresh after a long flight and help reduce dryness daily, especially in air-conditioned rooms. I've also had a bit of hay fever this year and have found these have helped relieve the itching.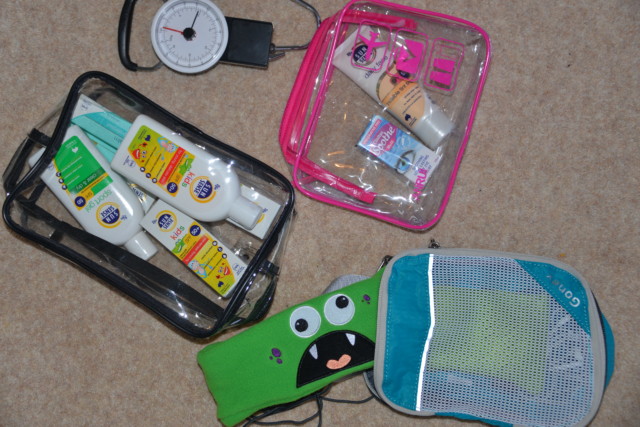 We've also used packing bags this summer for the first time, which I'm a bit undecided about because I never know what's in each bag, but maybe a different colour for each child would work?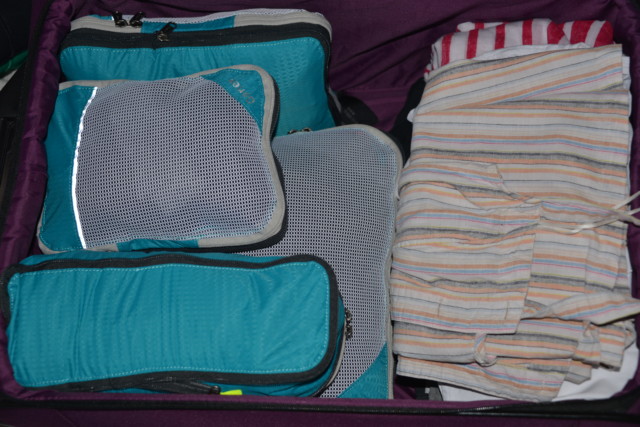 Packing Tips for Big Families
I've packed a little bag to stay in the car which has a spare change of clothes for everyone, hats, sunglasses and first aid kit ( this level of planning from me is unheard of ).
I try to always have a bag of snacks on hand.
Metal water bottles have worked really well for us this year. We fill them up at the hotel with cold water and it stays cold all day long, even in very hot temperatures.
Keep each persons clothes separate if possible to save searching through every suitcase to find something.
Have a separate bag for shoes and jumpers so they can easily be found.
We have one suitcase that we use for extras – towels, swim accessories, dirty washing and food. We also use this to put spare things we find around the hotel room as we're packing.
Do you have any tips for us?