The Jumbo Advent Calendar from PLAYMOBIL® is simply amazing!! The house comes separately packed from the calendar so each day children can add something extra to the festive scene.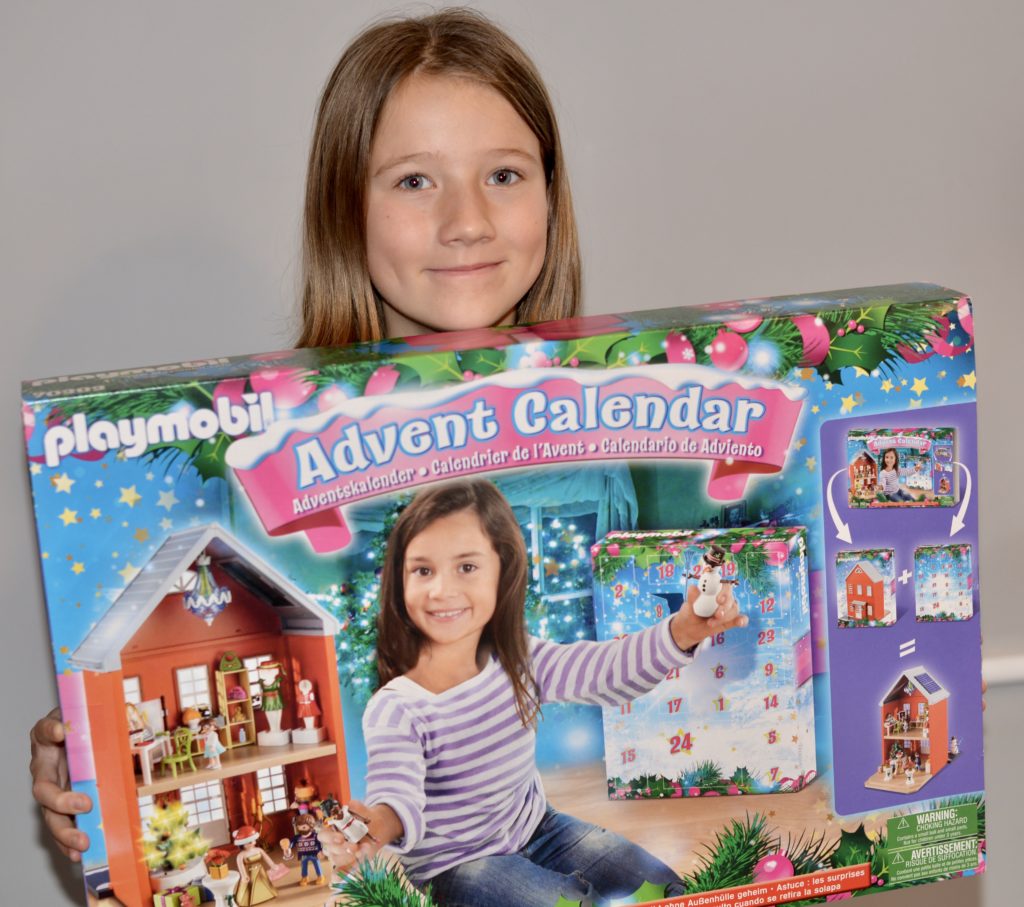 The two-storey house is easy to put together and has some lovely touches. We especially like the solar panel on the roof! After Christmas, the snowy stickers can be removed so the set can be used all year round. We'll probably leave them in place though as I quite like the snowy look.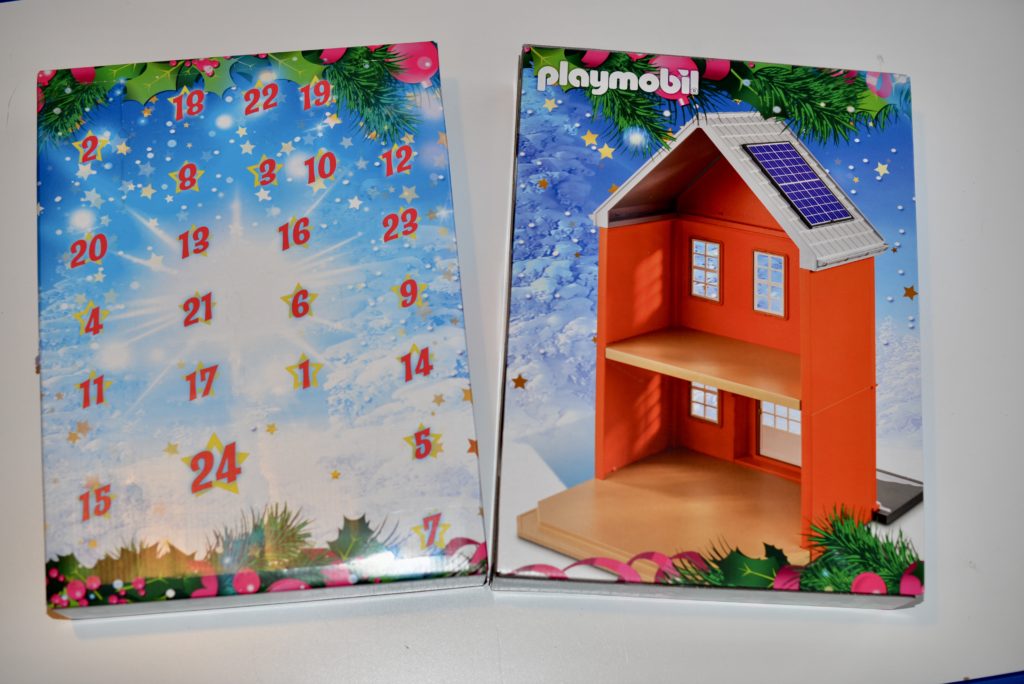 Behind the 24 doors are hidden figures, furniture and accessories, such as a Christmas tree which actually lights up. My favourite part is the little table containing cakes, muffins and cookies for a Christmas party. It felt very strange to open up a whole advent calendar in one go, but was great fun, although I think it would be even better to have the anticipation of opening each day throughout December.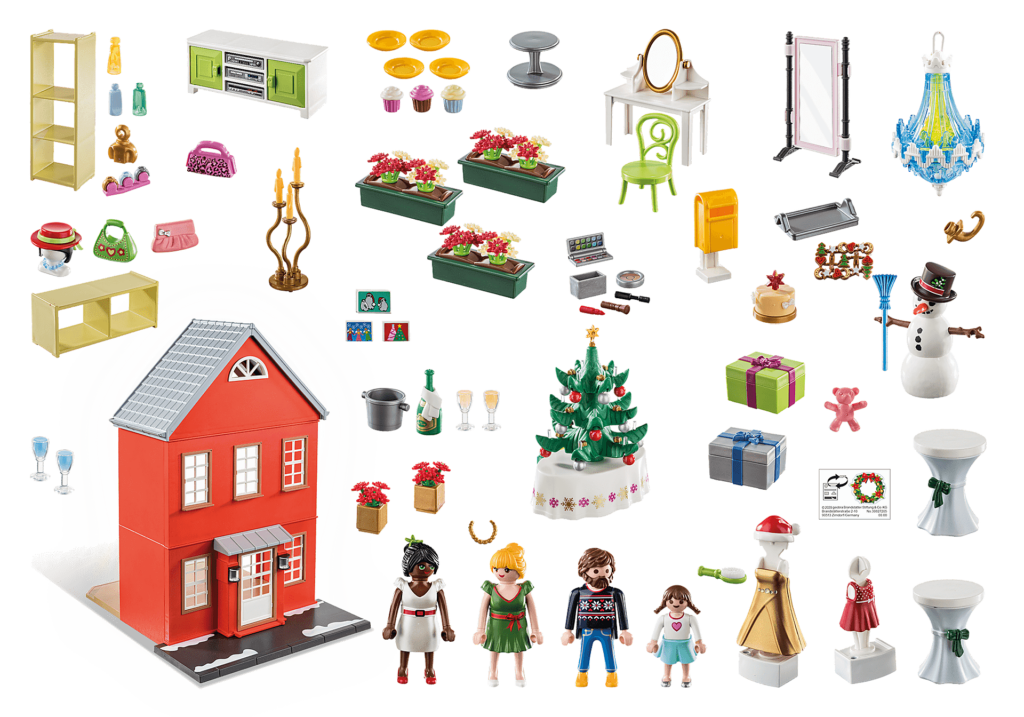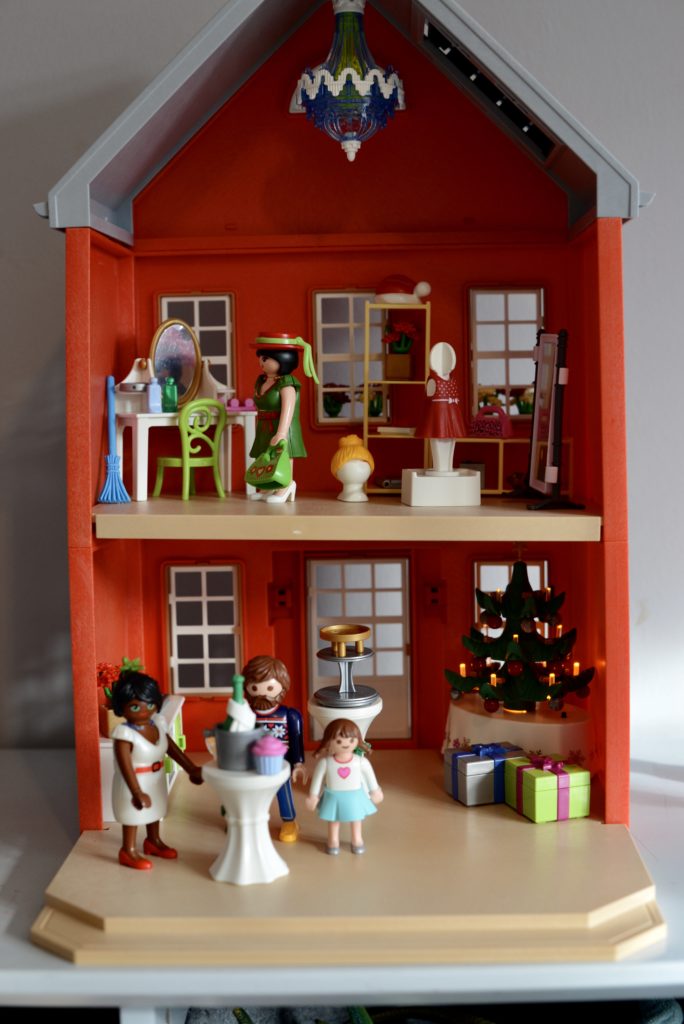 The presents under the tree can be opened up and things hidden inside. It's such a lovely Christmassy family scene.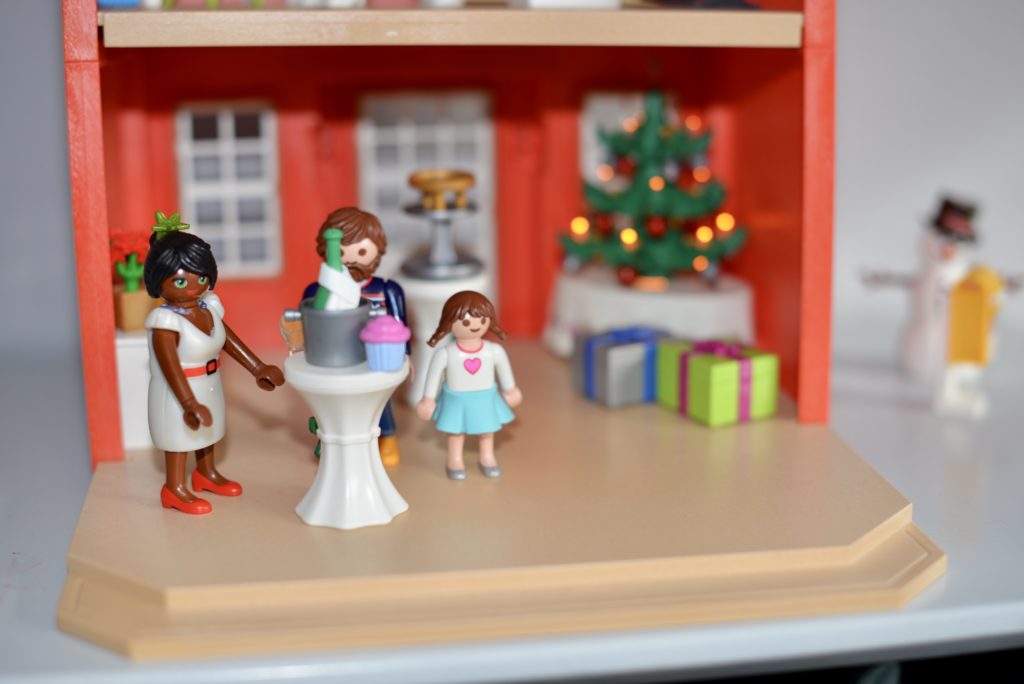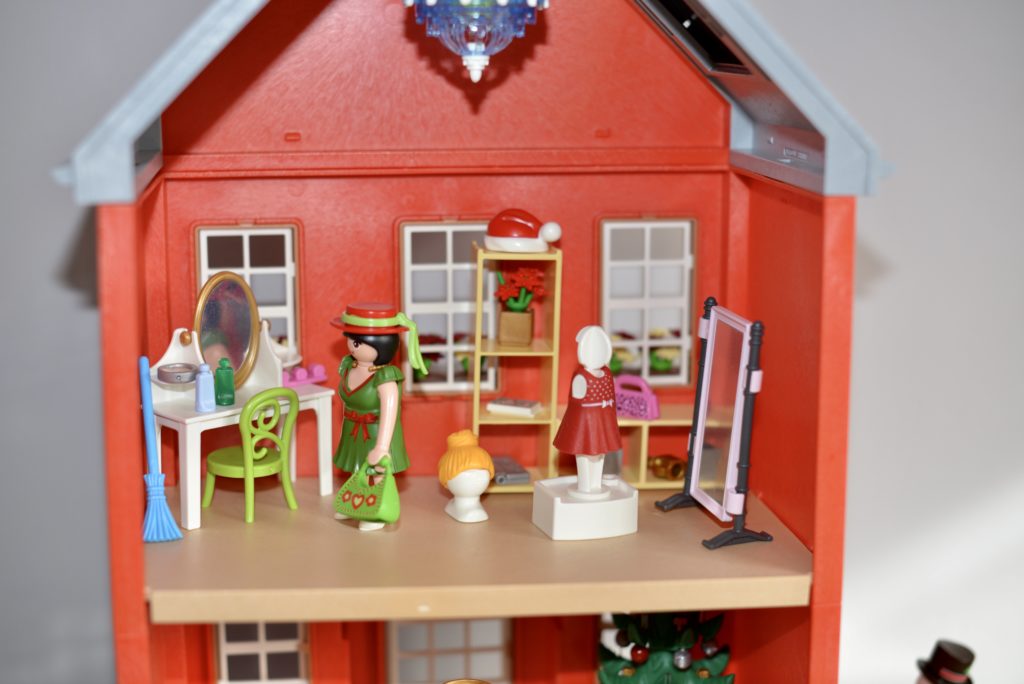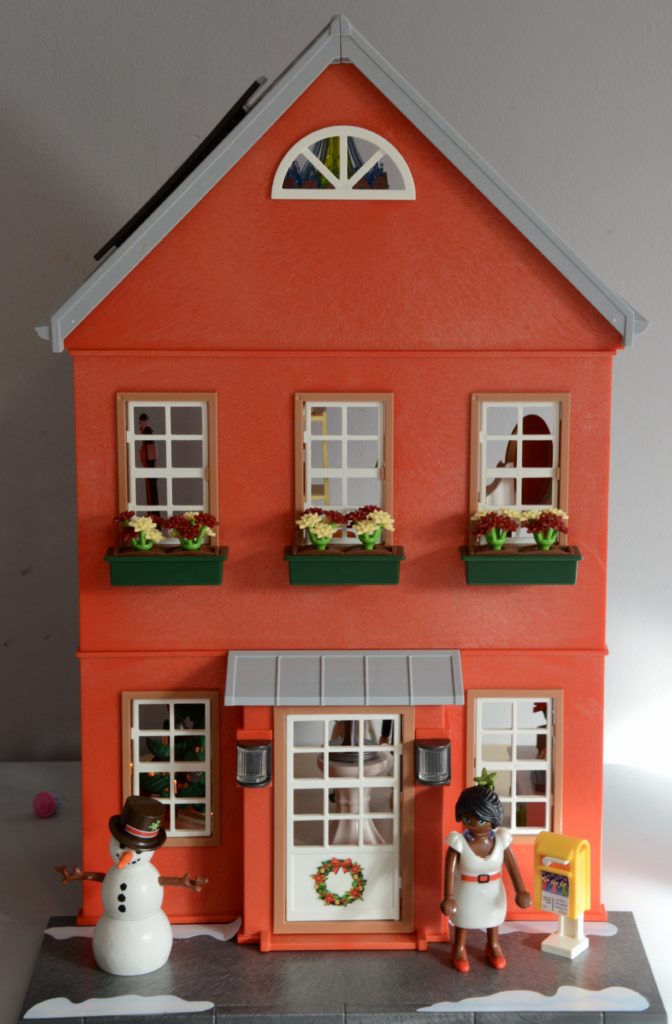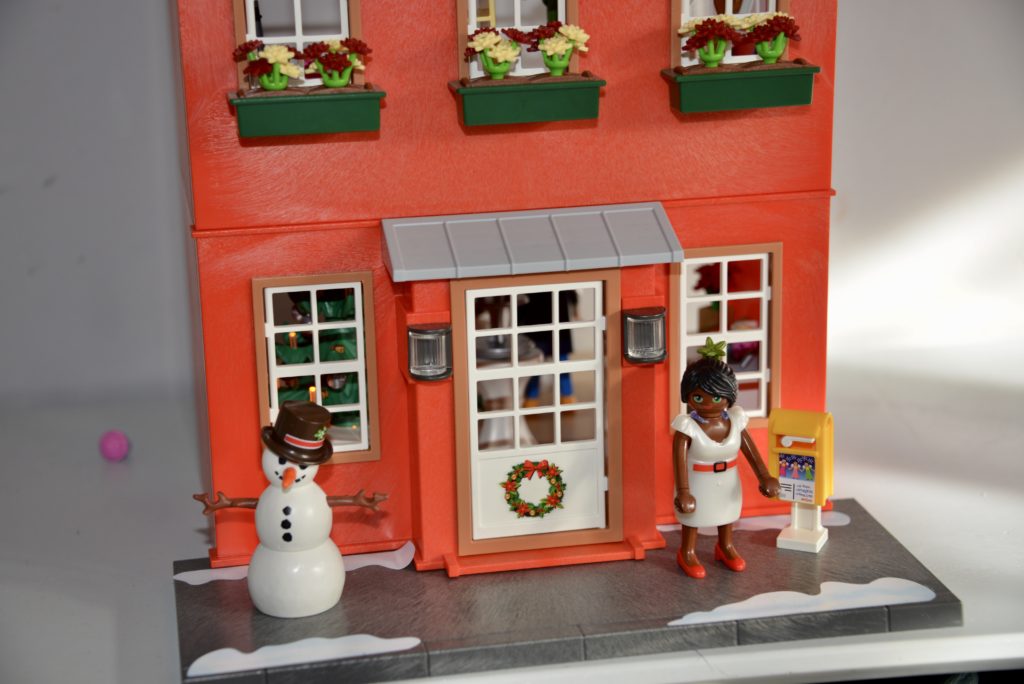 The front of the house is lovely too. There are little letters which fit inside the postbox and even a wreath on the door.
This set would make a lovely centre piece over the Christmas season and definitely something we will get a lot of play out of. We might make some extra decorations to add to the house too, some mini paper chains would look great!
We were kindly sent the Playmobil Jumbo Advent Calendar to review.