Z was very disappointed not to have snow before Christmas, so while we keep our fingers crossed for a cold snap, we decided to make a snow tunnel and snow man for Baby H.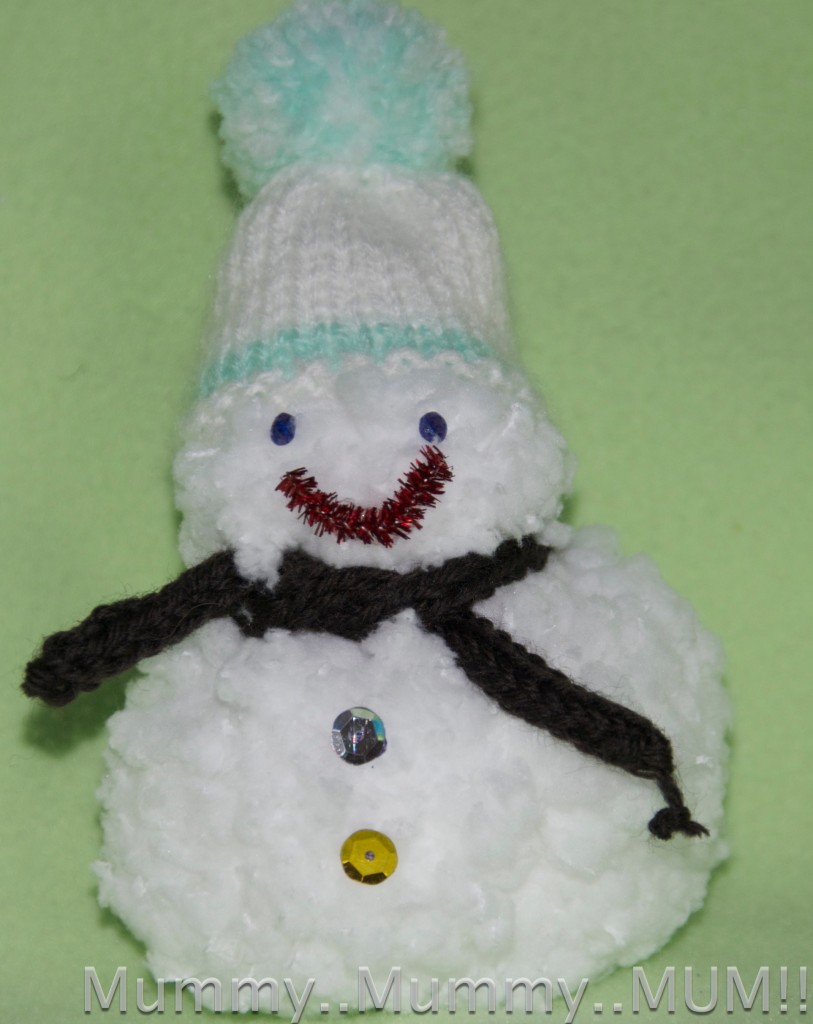 We just stuck together 2 pom poms, added a scarf that I had french knitted, a hat from an Innocent smoothie, a pine cleaner mouth and some glitter glue eyes.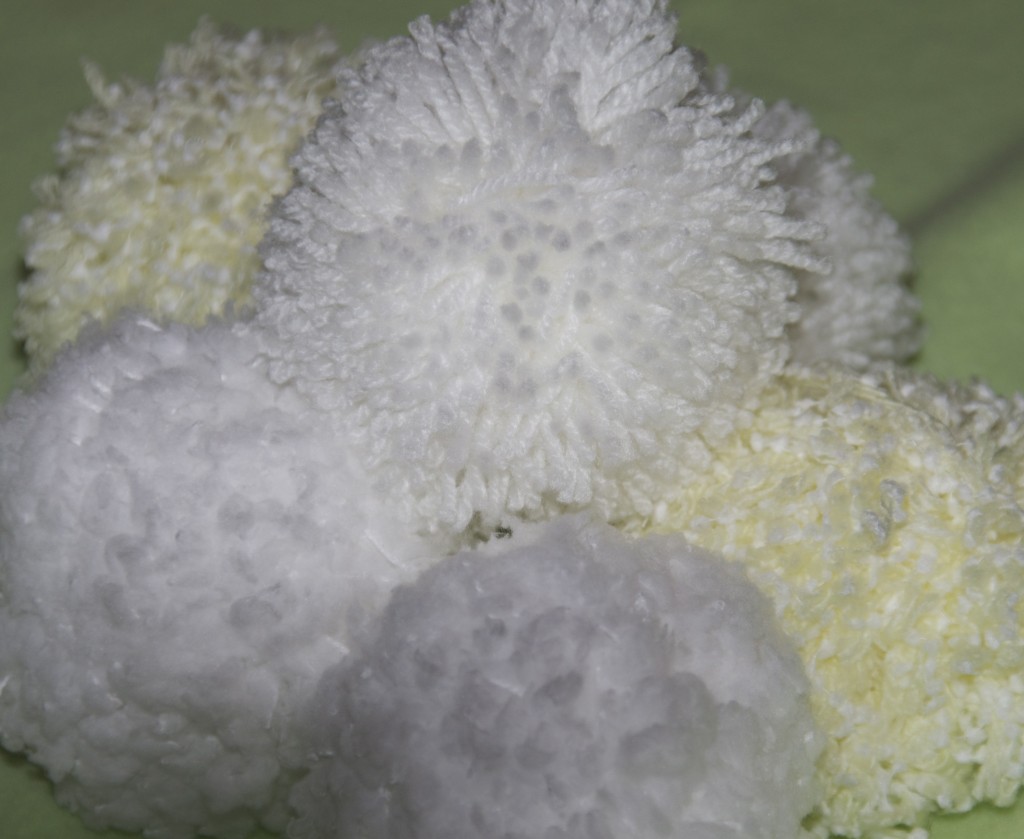 For the tunnel we made some pom poms and I stitched them to a bit old old fleece. Z and I strung it up over two chairs so it was a tunnel for Baby H. She loved crawling through it banging the pom poms with her arms and head.
Unfortunately the tunnel didn't last long and the game turned into throwing the pom poms, but at least they are soft and light.