Out last week A Year of Nature Craft and Play is a brand-new activity book written by Becky Goddard-Hill and Catherine Hughes and published by Harper Collins.
It contains over 50 seasonal crafts, gardening projects, games, art and science activities for children aged 7+ and their families that are fun and eco-friendly.
As part of their blogging book tour to celebrate the of launch A Year of Nature Craft and Play and authors have shared a fun activity here with us the blog.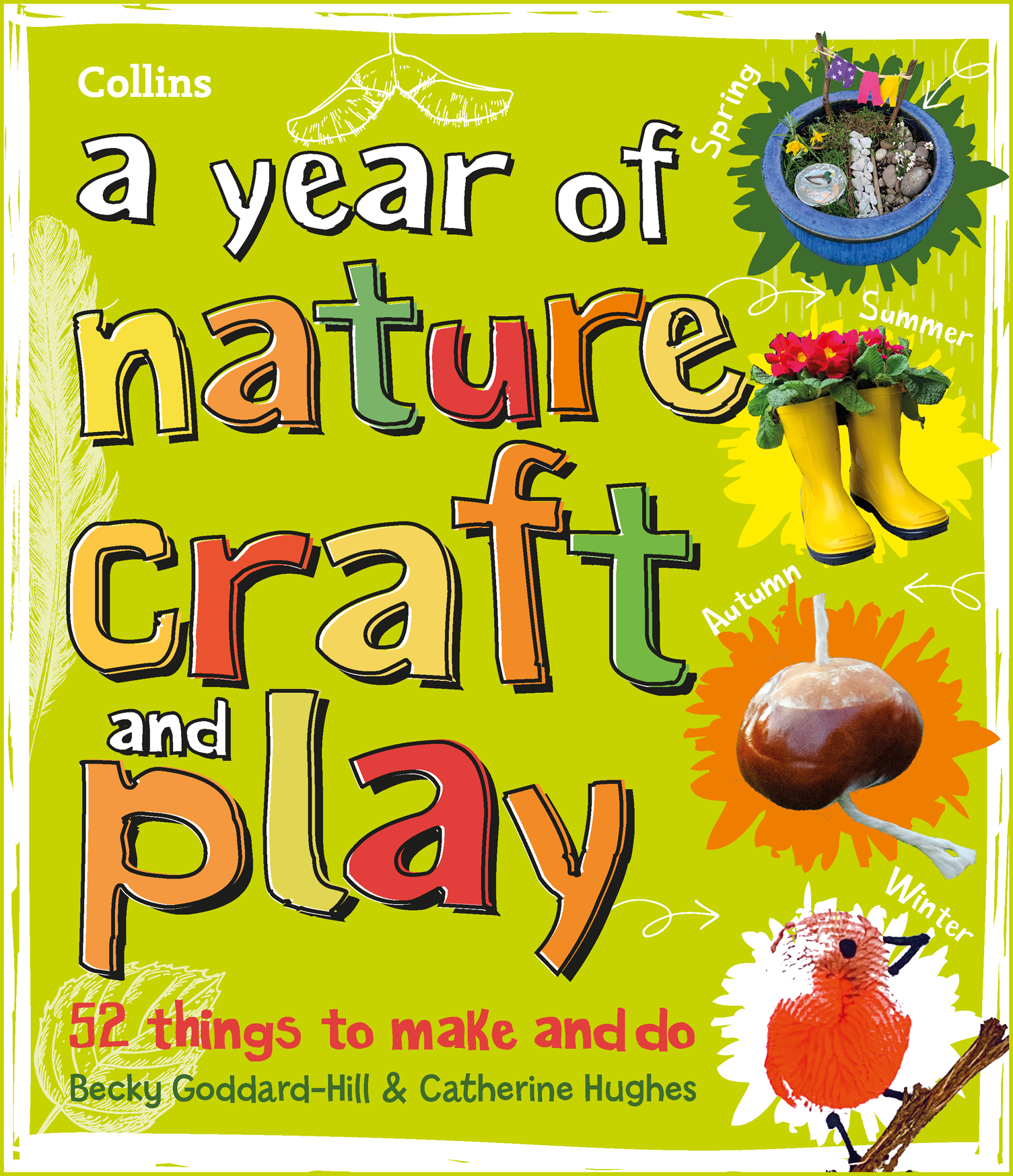 How to play Poohsticks
A day without a friend is like a pot without a single drop of honey left inside." – Winnie the pooh
Poohsticks is a brilliant game –it was first talked about in a Winnie the Pooh book hence the name!
It is really simple and lots of fun and everyone can join in as long as they have a stick. It is the perfect game to play with a friend.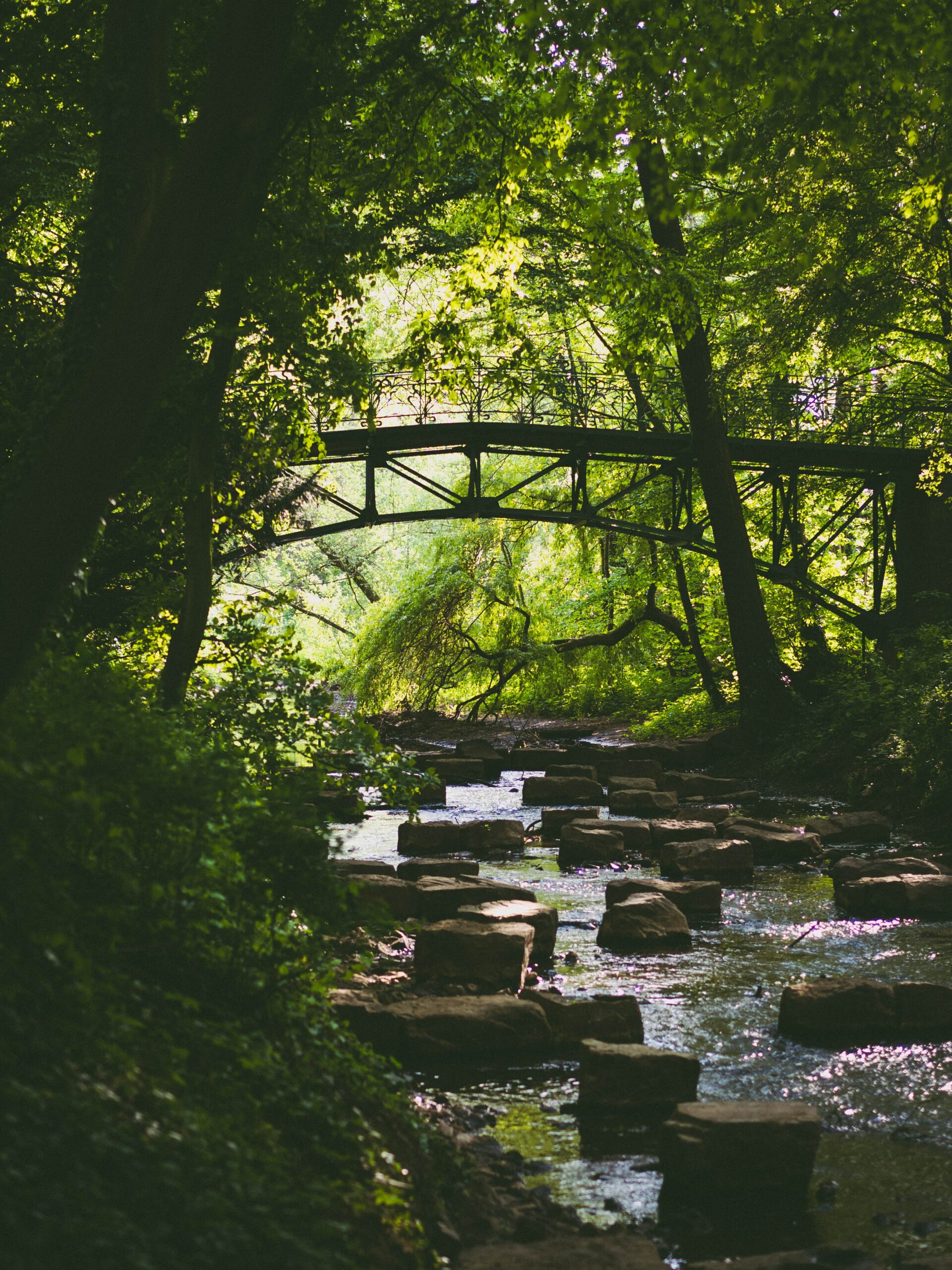 Materials needed
• A stick for each person playing
• A bridge over a river or running stream
How to play
Each player finds a stick that looks quite different to each other (longer/shorter/fatter/thinner)
Make sure you've already checked which way the water is flowing so that you throw your sticks in on the right side, so they flow with the water.
On a countdown to 10, the players drop their stick off the bridge at the same time the first one to appear on the other side of the bridge wins.
Find another stick and do it again, then again!
Things to consider
Does where you stand on the bridge make a difference?
Do thinner longer sticks travel faster or short fatter ones?
Be careful
Do make sure a child knows to only play near water with a grown-up present.
If you would like to visit the other Nature Craft and Play Book Tour bloggers you will find them here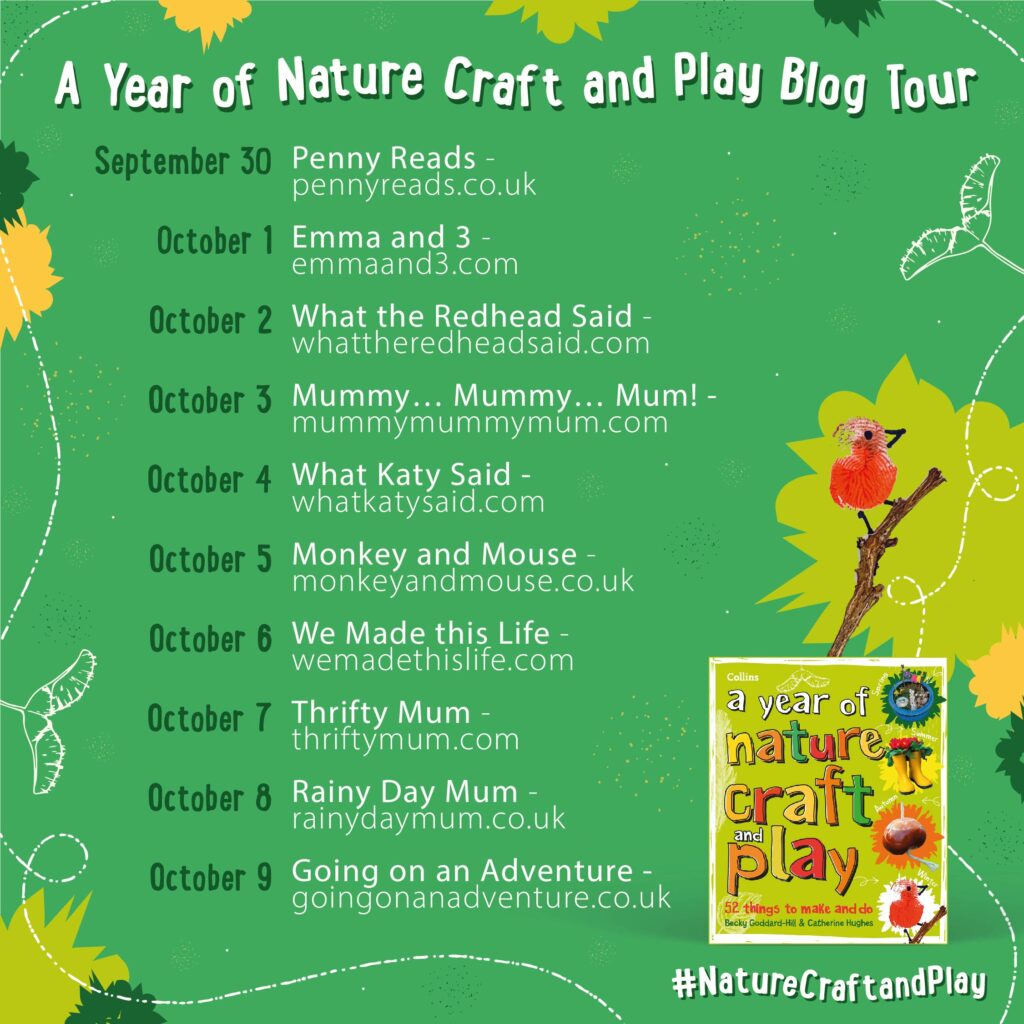 30/9 Make a journey stick
1/10 www.emmaand3.com
2/10 Homemade bulb pots
3/10 www.mummymummymum.com
4/10 www.whatkatysaid.com
5/10 www.monkeyandmouse.co.uk
6/10 www.wemadethislife.com
7/10 www.thriftymum.com
8/10 www.rainydaymum.co.uk
9/10 www.goingonanadventure.co.uk
We were kindly sent a copy of the book and Becky wrote this great guest post!