You'd think by the third child I'd be a potty training expert, wouldn't you? Sadly, I am as much of a novice as I was first time round. Children are just so different in how they approach things, and now of course I have a lot less time.
A couple of weekends ago we decided to just go for it, but then both kept forgetting H wasn't wearing a nappy, so sitting on the potty every 30 minutes just didn't happen. We ended up with lots of accidents and a little girl who wanted to wear a nappy again.
This week we had a rare morning at home, so I put H in pants again, 30 minutes later her and S were running around the house shouting 'I am a potty head'.
I give up, for now at least.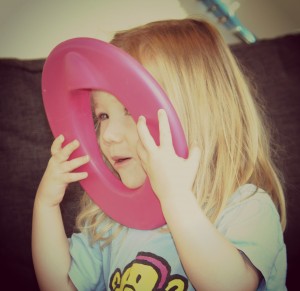 It was clean, in case you were wondering.