My three children ask questions endlessly, a typical day for me must involved at least 100 questions ranging from "Whats for lunch?" to "What's 365 x 7984?" and "How many sleeps till Andrew's party?" followed by "but you said it was THAT many sleeps yesterday".
Kiddicare recently ran a survey of 2,400 parents which showed that the majority feel real pressure to answer their children's constant questions correctly and commonly find it especially stressful to answer when they're driving. I can definitely empathise with the driving struggle. A recent car conversation went a bit like this.
Zak "Does George Osbourne live next door to the Prime Minister?"
Me " Yes"
Hannah "George Ooobornee, who's he? "
Zak " He looks after all the money"
Hannah" Is he good at Maths?"
Zak "Do you think he's allowed to use a calculator? Mummy, who lives on the other side of the Prime Minister?"
Me "Errrm, just let me concentrate I'm trying to park"
Zak "Do you think 10 Downing Street is a big house?"
Me "Probably, why did that car park so close to the lines"
Zak "Do you think it has a cinema or a bowling alley?"
Zak "Remember that house I saw on Rightmove with the pool, can we have a pool"
Hannah "Can I have a snack"
Sydney "Do Downing Street houses have big gardens"
Me "Can we google when we get home darling"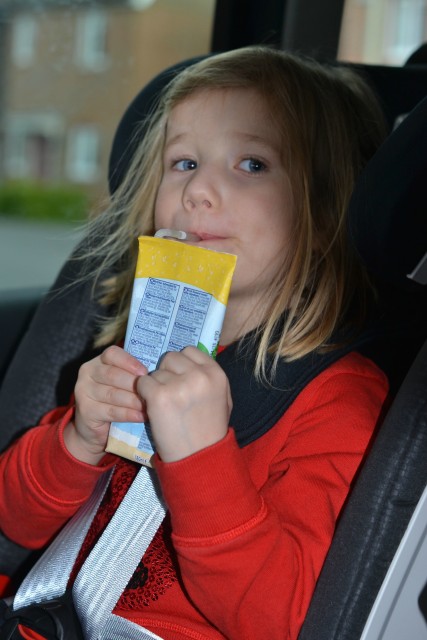 I do think it's important to answer a child's question correctly and I try very hard to stay engaged with my children when they ask me questions, but if I really don't know the answer I  think it's better to admit that and then take the time to find the answer together rather than make something up, but saying that, I do occasionally try a distraction technique such as "who wants me to play that song we all love" or "anyone want a snack?". I love this flowchart from Kiddicare which makes me feel a bit less guilty about my distraction technique and I may well try the Dr Seuss, giving whacky answers idea very soon too!
This cartoon from the lovely Hurrah for Gin sums up a scene I have experienced many, many, many times in our car and made me giggle.
"Mummy, can I eat this?"
"Mummy, look at the cow"
"MUMMY, you DIDN'T look"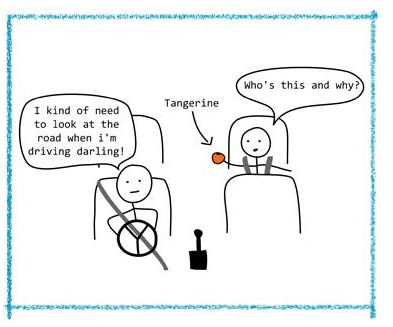 Do your children ask a lot of questions, do you find it stressful to answer them in certain situations? What's the weirdest question you've been asked?
This post was written for Kiddicare.