I made this super simple cardboard box car park with my 3 year old a few weeks ago. We used it to practice numbers and colours with the cars. We love any recycled car crafts as they tend to get used for a long time rather than just once and then thrown away.
We counted, matched colours and worked on recognising numbers with the car park. I used our Way to Play road track to build a road leading into the car park which made it even more fun!
Recycled Cardboard Box Car Park
I used a cardboard box lid for this one, but a flat sheet of cardboard would work as well.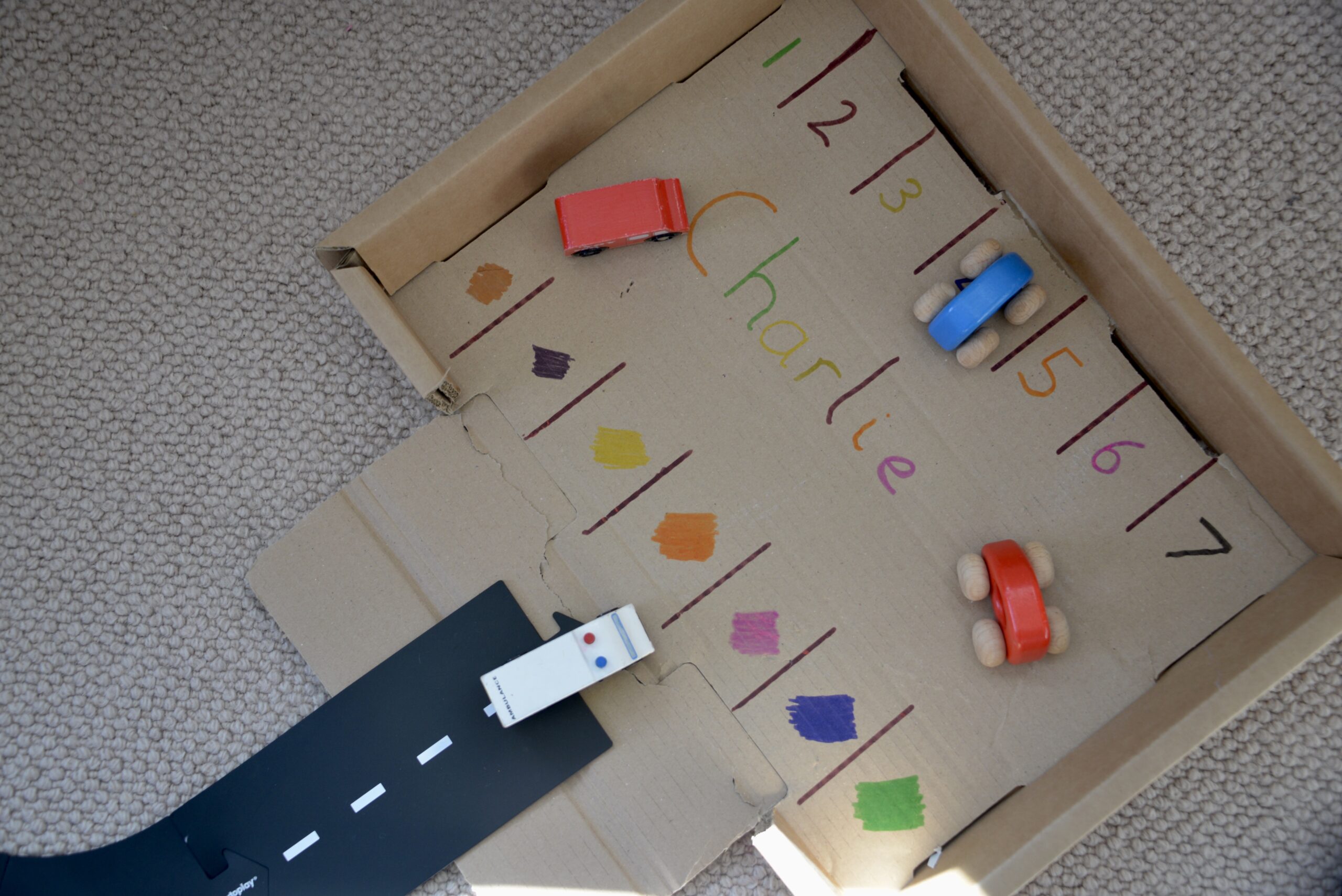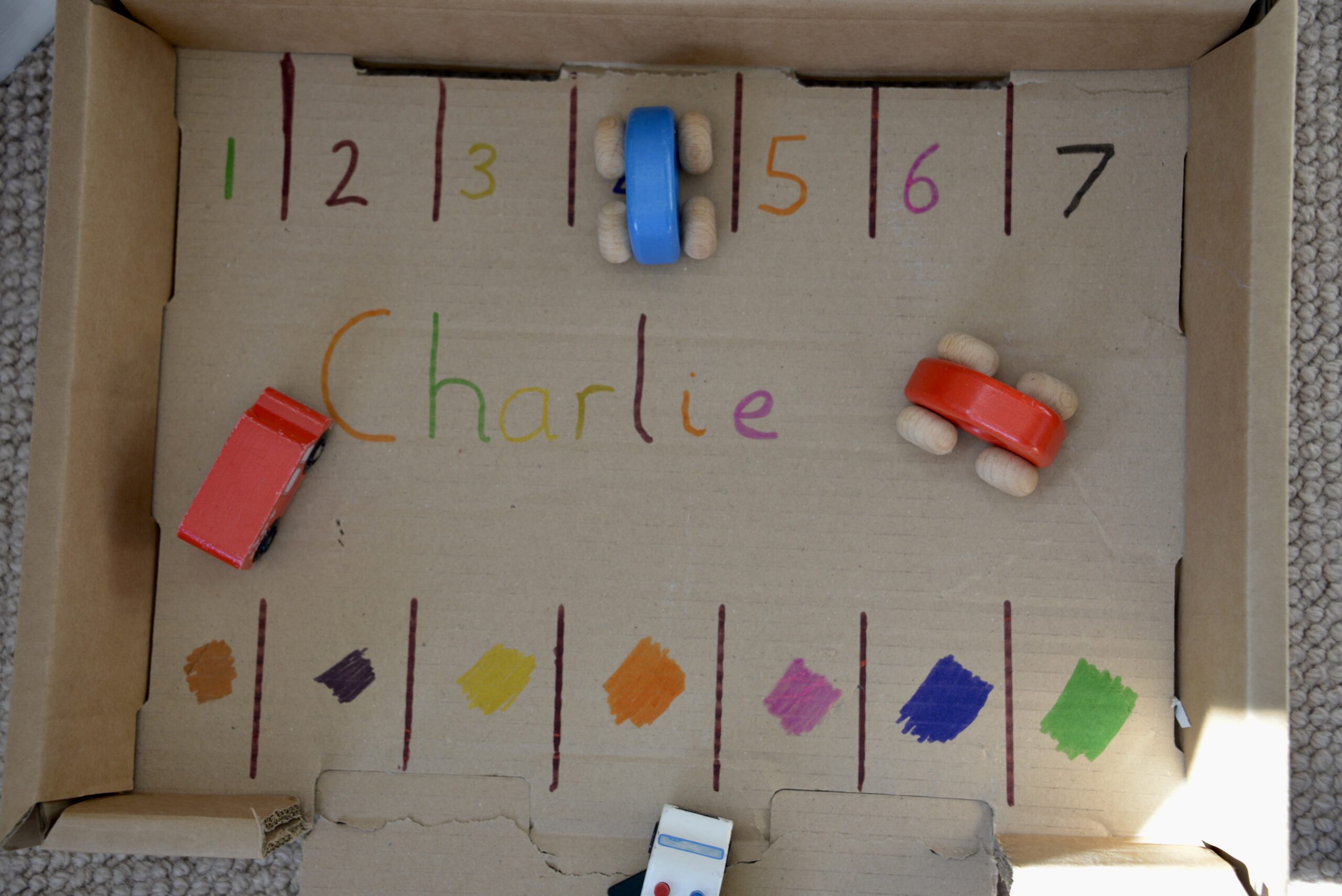 It was super easy to make and kept Charlie busy for a whole afternoon!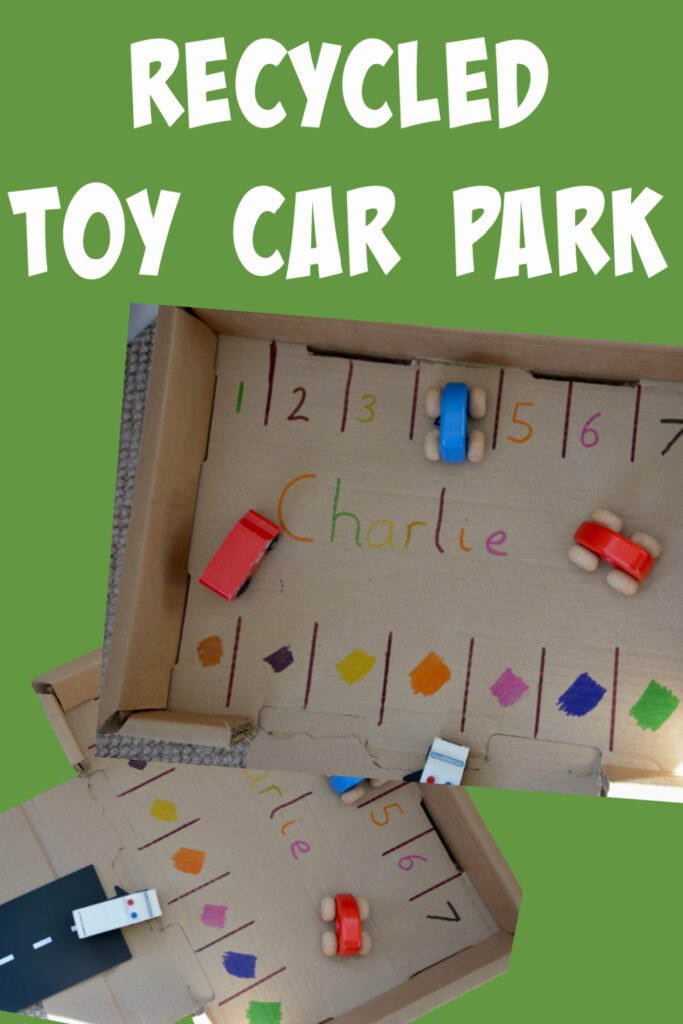 More Recycled Car Crafts for Kids
Use an old piece of leftover cardboard and pen or tape lines to learn colours with cars.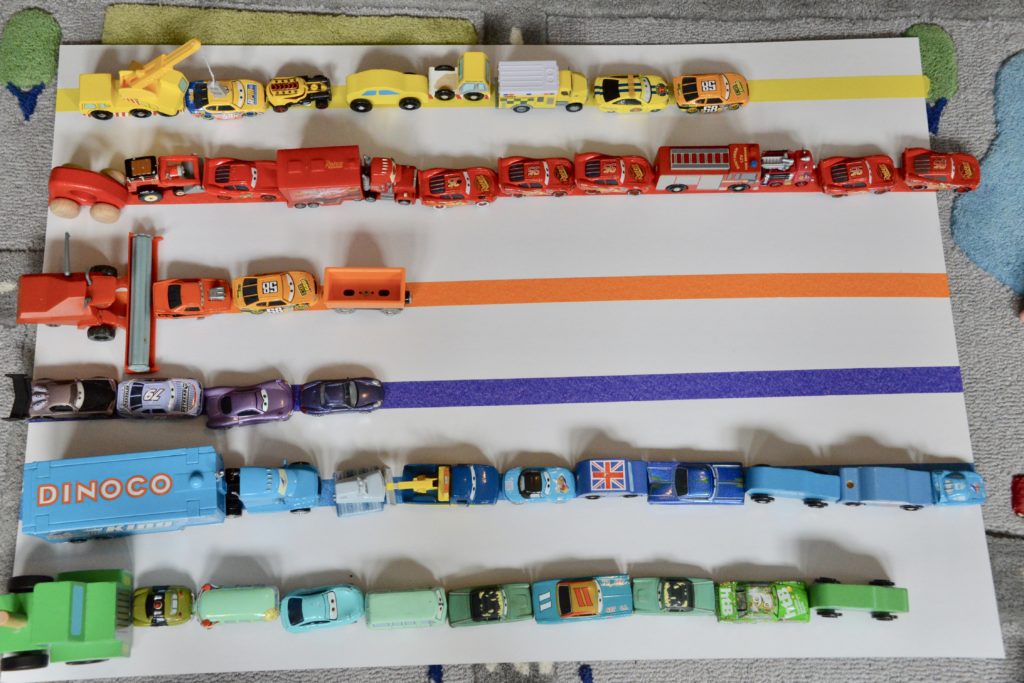 This car garage from Mini Mad Things is beautiful.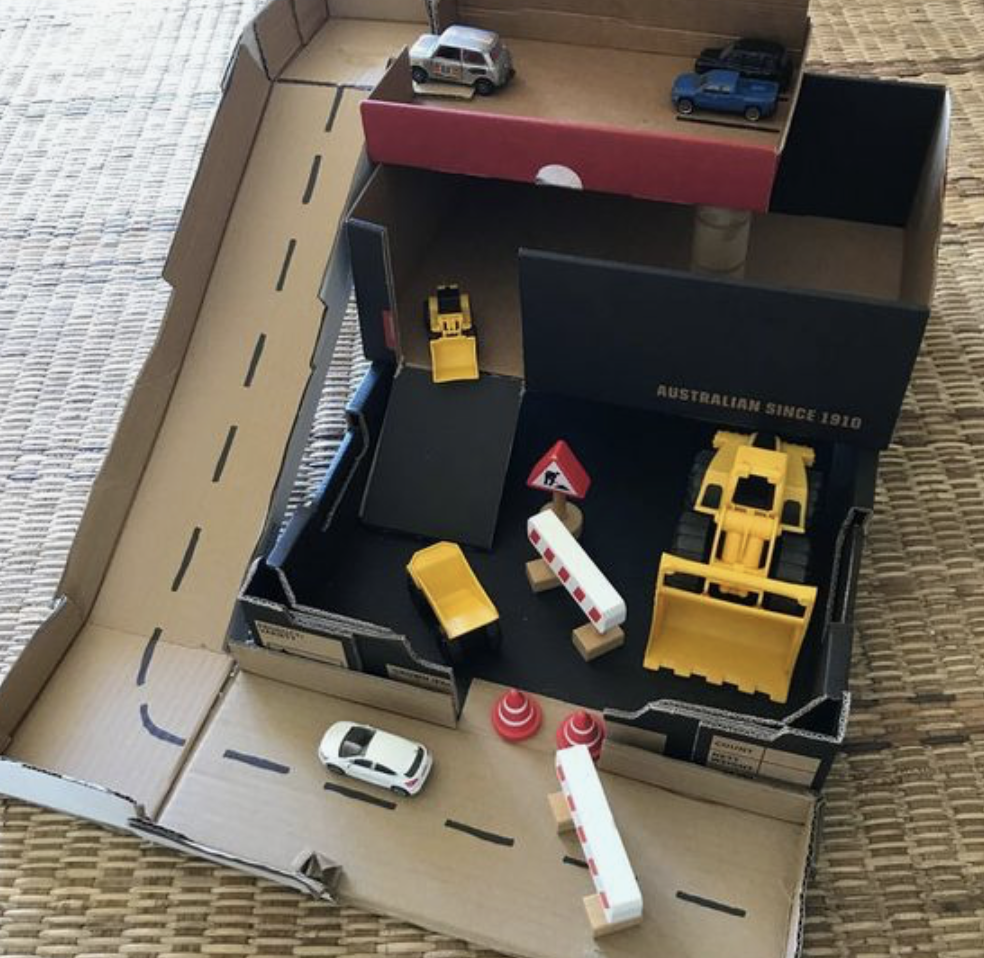 We love this egg carton fire truck from The Craft Train.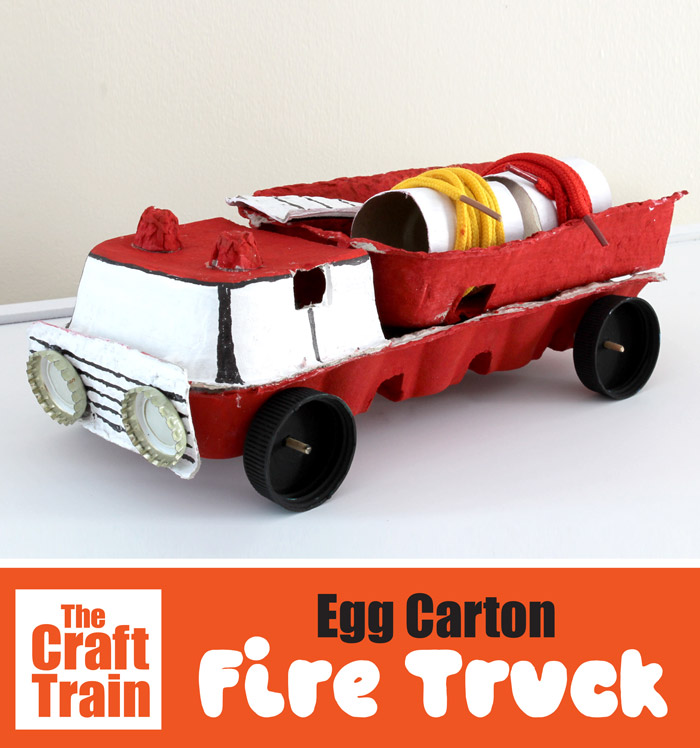 Messy Little Monster has the most incredible car storage idea made from cardboard tubes.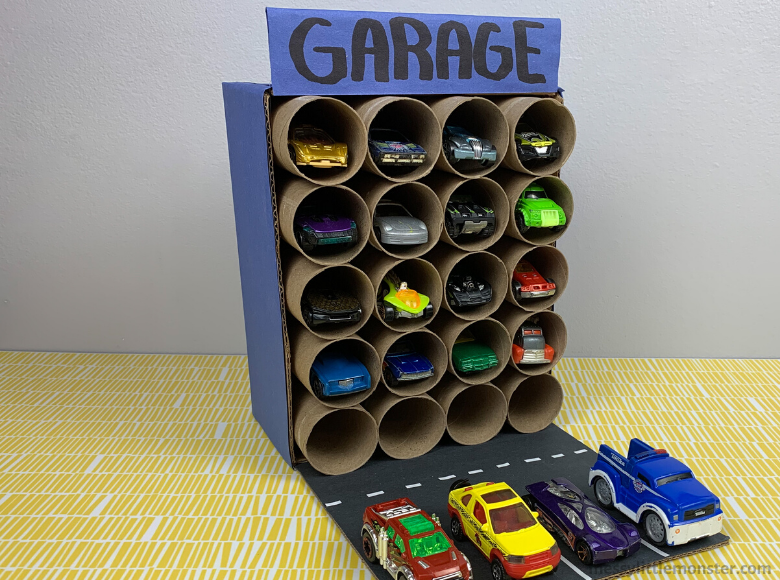 Can you think of any more recycled car crafts for us?